Science U at Home Special
In this public television special, campers, mentors and instructors at the Penn State Science-U summer science camp show off the ways parents and caregivers can bring the wonder of science home to kids.
Pennsylvania Folklore: Woven Together
The story of folk art in Pennsylvania is a story of the many cultures that make the Commonwealth what it is. Pennsylvania Folklore: Woven Together explores some of the many textile arts that can be found throughout the state, examining the traditions behind them and the motivations of the craftspeople creating them.
Additional Airdates
WHYY – March 25 at 4:30 p.m.
WITF – April 1 at 6:00 p.m.
More from the Program
Learn More About the Textile Arts
Thrift Shop Chef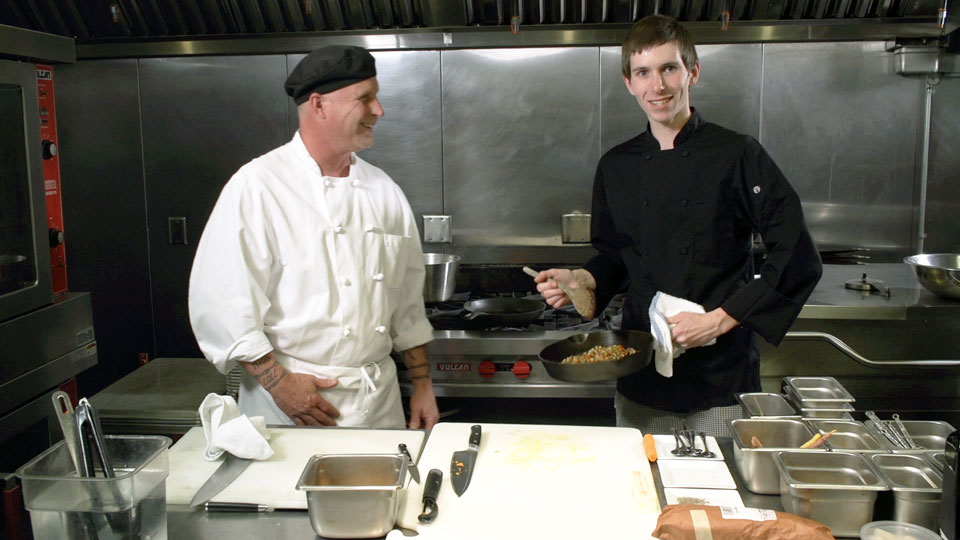 Host Satchel Mantz finds unique kitchen devices in area thrift shops and then uses those tools, along with locally-sourced ingredients, to create incredible meals that you can prepare in your own home.
A Time To Heal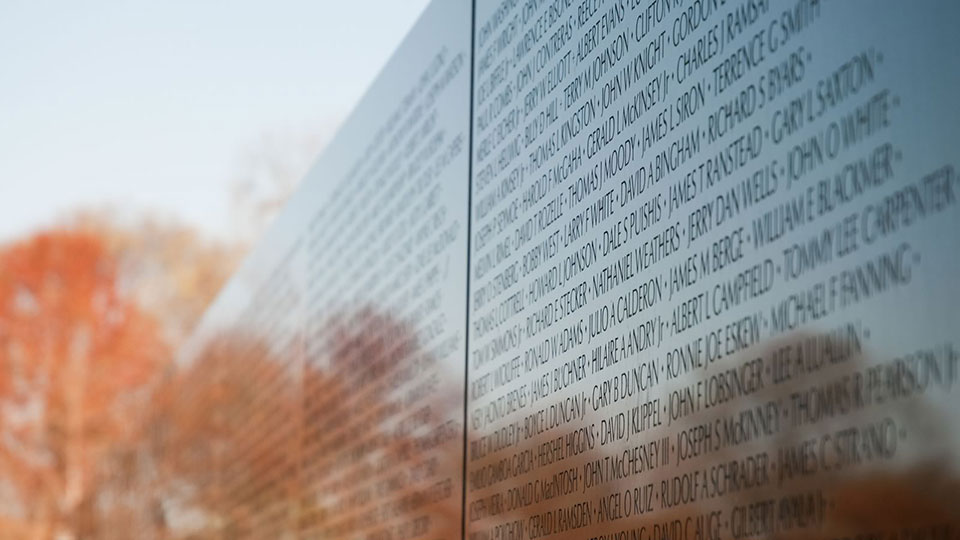 This WPSU documentary explores the impact of the Vietnam War on the lives of Pennsylvanians who fought, protested, or prayed for their loved ones to come home alive.
The People's Business: A Town Hall with Congressman Glenn Thompson
WPSU Penn State hosted a community town hall with 5th District Congressman Glenn Thompson on Thursday, August 10, at our studio in Innovation Park. This program is part of WPSU's mission to stimulate dialogue and empower citizens to engage in the democratic process.
Managing Risk in a Changing Climate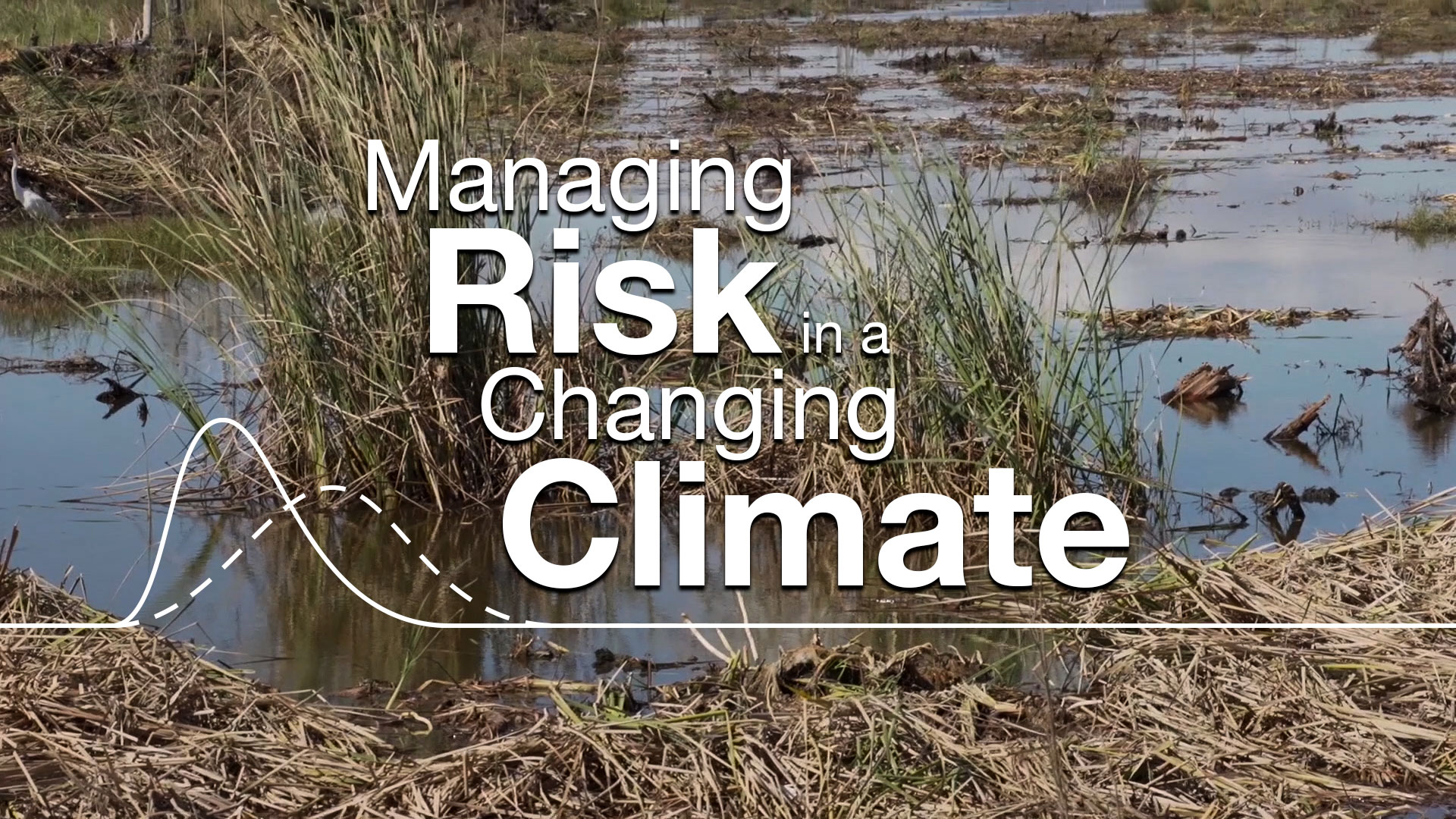 Examine one of humanity's most pressing challenges through the lens of the many academic disciplines needed to address the impacts and surrounding economic, social, and environmental issues that come with managing risk in a changing climate.
Talking Together About Guns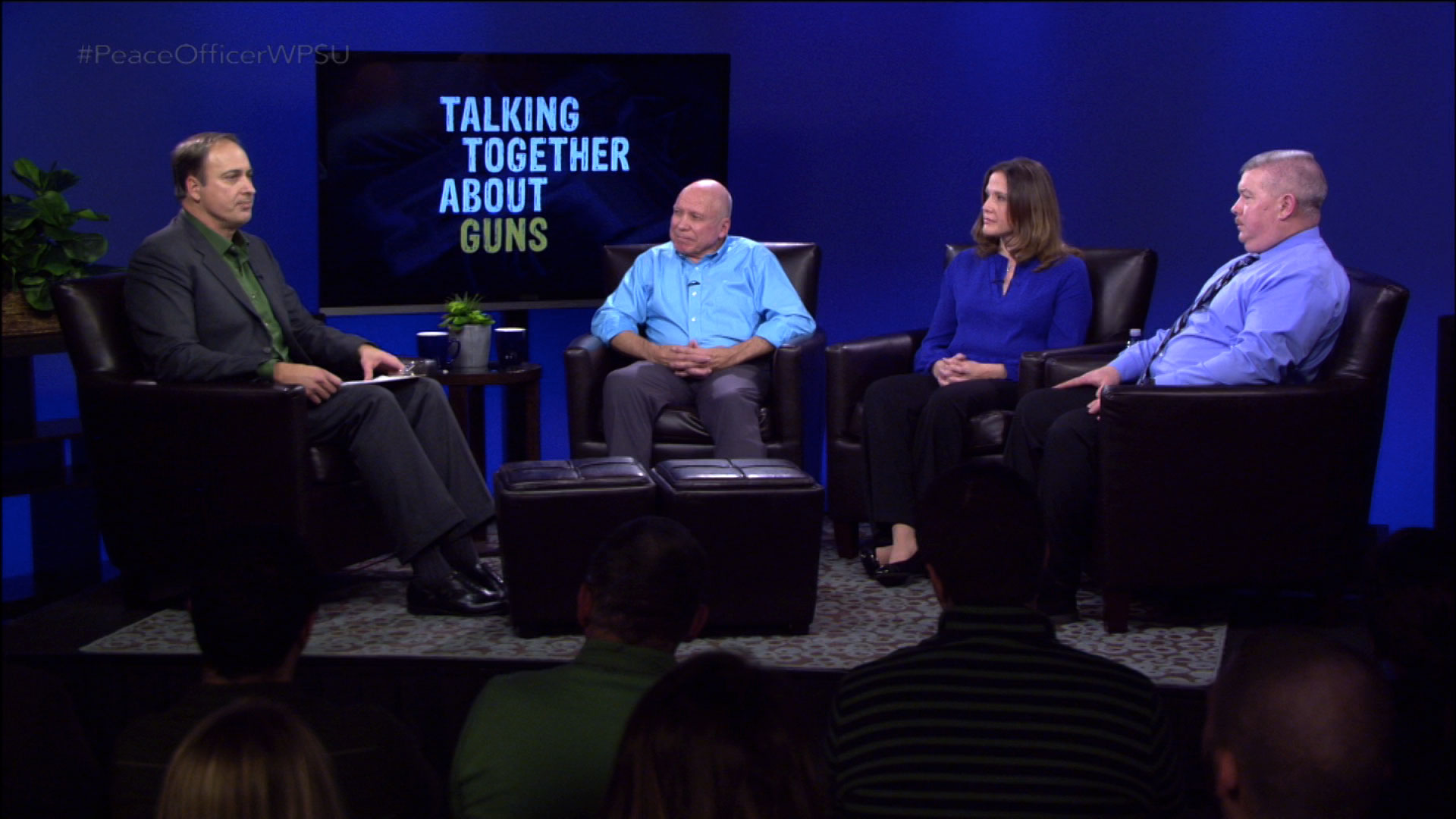 A series of panel discussions about guns and gun violence issues.
Holding History: The Collections of Charles L. Blockson
A WPSU Penn State original production, this short-form documentary tells the story of Charles L. Blockson's lifelong journey to unearth and preserve the history, culture, and contributions of people of African descent.
Awards
Mid Atlantic Emmy® Award winner: Human Interest Program/Special
Voted "Favorite Documentary Short" at the 2016 Blackstar Film Festival
Pennsylvania Legends and Lore: Ghosts of the Commonwealth
Pennsylvania Legends and Lore: Ghosts of the Commonwealth is the pilot episode for a series that brings to life the tales and traditions of the Commonwealth.
Do you know of a good story you'd like to see us bring to life in a future episode of Pennsylvania Legends and Lore? Email it to: legendsandlore@psu.edu.
Sources for Pennsylvania Legends and Lore: Ghosts of the Commonwealth
Books:
German-American Folklore – Compiled and edited by Mac E. Barrick
Killing Tradition: Inside Hunting and Animal Rights Controversies – Simon Bronner
Pennsylvania Fireside Tales: Volume I – Jeffrey R. Frazier
The Black Ghost of Scotia and More Pennsylvania Fireside Tales – Jeffrey R. Frazier
Flat-landers and Ridge-runners: Folktales from the Mountains of Northern Pennsylvania – James York Glimm
South Central Pennsylvania Legends and Lore – David J. Puglia
Hex Signs: Pennsylvania Dutch Barn Symbols & Their Meaning – Don Yoder & Thomas E. Graves
Penn State University Libraries Special Collections:
Penn State Photo Archive – Town and Environs/Historic Places/General
Henry Shoemaker papers, 1873–1952
Samuel Preston Bayard papers, 1935–1996
Pennsylvania State University, Folklore Studies Program records, 1972-1986
This program was recorded on location at the following sites:
Bethesda Evangelical Church – Farmers Mills, Pennsylvania
Centre Furnace Mansion – State College, Pennsylvania
Mountain Acres Lodge – Spring Mills, Pennsylvania
For future program sponsorship opportunities, contact Tom Yourchak at 814-863-5596.
You Can't Say That
Experience a class where people say the things you aren't supposed to say; where students participate in a quiet revolution toward cross-cultural understanding; where the philosophy is simple: conversation can change the world.
---
About the Hosts
Dr. Sam Richards
Dr. Sam Richards is an award-winning teacher and sociologist at Penn State and the instructor of the largest race and cultural relations course in the United States. He is not afraid to push boundaries in the classroom and maintains an unwavering desire to encourage people to uncover and question every assumption they have unwittingly inherited so that they learn to think for themselves. It is because of his willingness to take risks and push new ideas that the education activist David Horowitz called him one of the "101 most dangerous professors in America." Dr. Richards' Radical Experiment in Empathy is one of the most widely viewed TEDx talks online, having reached more than 3 million people.
Dr. Laurie Mulvey
Dr. Laurie Mulvey is the executive director and co-founder (with Sam Richards) of the World in Conversation Center for Public Diplomacy at Penn State. Under Dr. Mulvey's leadership, World in Conversation has become the largest university-based cross-cultural dialogue program in the United States and has forged alliances with international partners, such as the United National Development Programme, UNESCO, and NATO, along with local and regional organizations in Pakistan, Iran, Palestinian Territories, Israel, Kuwait, Qatar, China, Afghanistan, Saudi Arabia, and nine nations in the NATO Alliance. Dr. Mulvey's commitment to student-centered learning catalyzes more than 3,000 peer-facilitated dialogues about contemporary cultural issues each year, with special emphasis on U.S. race relations.
The work of Drs. Richards and Mulvey has been reported on in The New York Times, MSNBC, The Christian Science Monitor, and PBS, as well as other international media outlets.
Links
Water Blues Green Solutions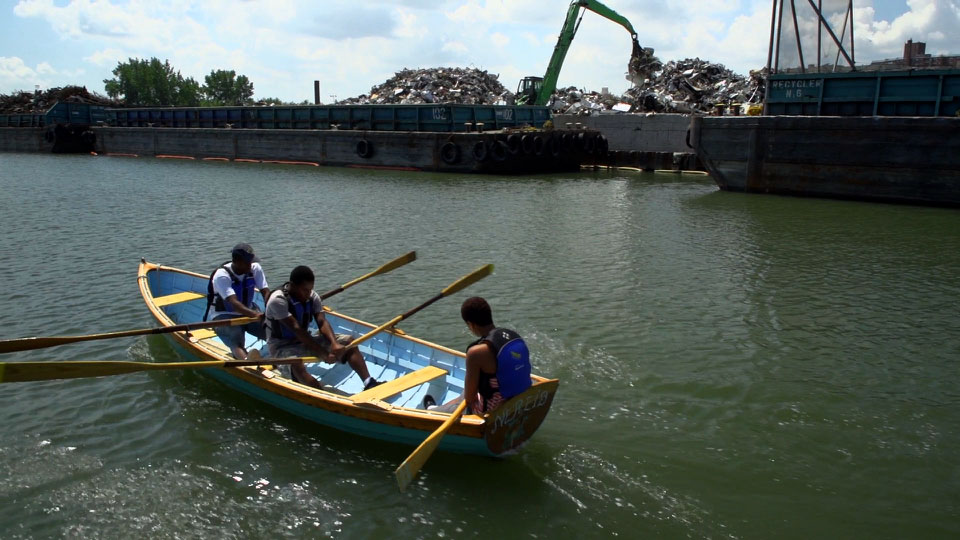 Water Blues Green Solutions tells stories from across the country of communities that are adopting new ways of thinking about how to protect, restore, and preserve our rivers and sources of drinking water.
Why We Dance: The Story of THON
Documenting the Inspiration
Why We Dance: The Story of THON is a documentary project that chronicles the student-run philanthropy, THON, and the children, families, and students who are changed by their experience.
To many people, THON is a weekend-long event with 46 straight hours of dancing. What they may not see is an entire year spent raising awareness and money to conquer childhood cancer. Why We Dance: The Story of THON will introduce you to the inspirational children battling cancer and the Penn State students who participate in THON, dedicating themselves to making a difference for others.
As the THON clock ticks down on hour 46, not a soul is left unchanged. Viewers will be touched by the selflessness of their fellow mankind.
THON Changes Lives

Since 1977, Penn State IFC/Panhellenic Dance Marathon (THON) has been raising money — now nearing $80 million dollars— to help The Four Diamonds Fund assist children and their families in the battle against childhood cancer.
To learn more, visit the Penn State THON website.
Making the Blue Band
The dream of Aspiring High School Musicians
High school musicians across Pennsylvania dream of one day marching into Beaver Stadium before 107,000 screaming fans.
Each year more than 200 first-year students audition for the Penn State Blue Band; less than half make it.
Find Out What It Takes
Most people know what goes into preparing the Nittany Lion football team to take the field each week, but what does it take to make the Penn State Blue Band?
This one-hour documentary follows eight incoming first-year students through auditions, cuts, and the grueling days of band camp as they pursue their dream.
Find out who has what it takes to make one of the nation's premier college marching bands.
Telling Amy's Story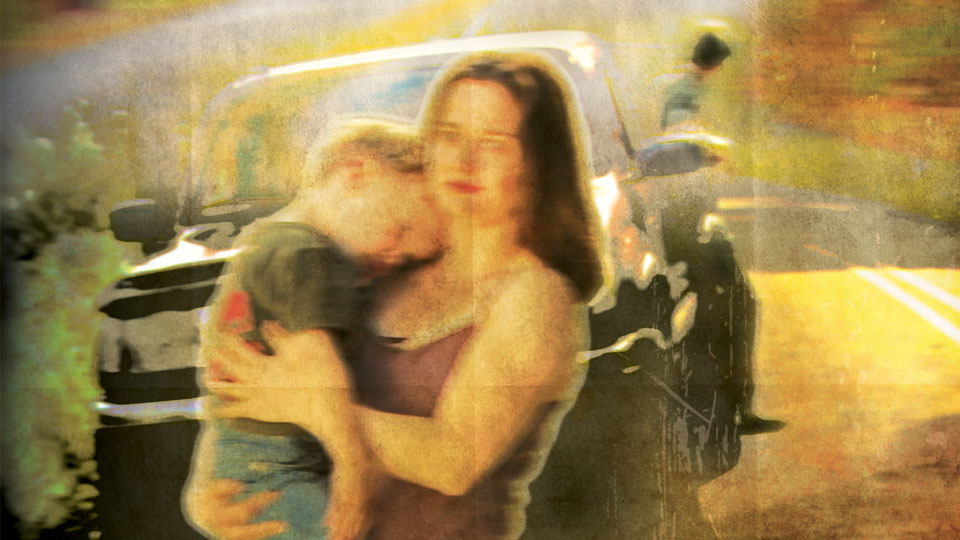 Hosted by actress and advocate Mariska Hargitay, and told by Detective Deirdri Fishel, Telling Amy's Story follows the timeline of a domestic violence homicide.