Coverage Area
WPSU bridges the local and global. Our programming stretches across generations, geographies, and historical divides.
---
TV
Since its infancy in 1965, WPSU-TV has grown from an educational television station with limited programming and broadcast range to one of more than 340 stations affiliated with Public Broadcast Stations.
WPSU serves one of the largest geographic coverage areas in the nation. We reach 515,000 households in 24 counties of central Pennsylvania.
Watch WPSU-TV
WPSU Channel 3
WPSU HD Digital 3.1
WPSU Create Digital 3.2 (Visit WPSU@CreateTV)
PBS World Digital 3.3
---
Radio
WPSU-FM, which began as a local student-operated radio station in the 1960s, has evolved into central Pennsylvania's only full-service National Public Radio affiliate.
WPSU-FM serves more than 450,000 listeners in 13 central counties of the Commonwealth.
Listen to WPSU-FM
90.1 Northern Pennsylvania
91.5 Central Pennsylvania
92.1 DuBois
100.9 Bradford
102.5 Huntingdon
104.7 Clearfield
106.7 Altoona
Listen to WPSU-HD
91.5-1 Digital version of our regular analog service
91.5-2 WPSU2 – Separate programming channel
---
Coverage Map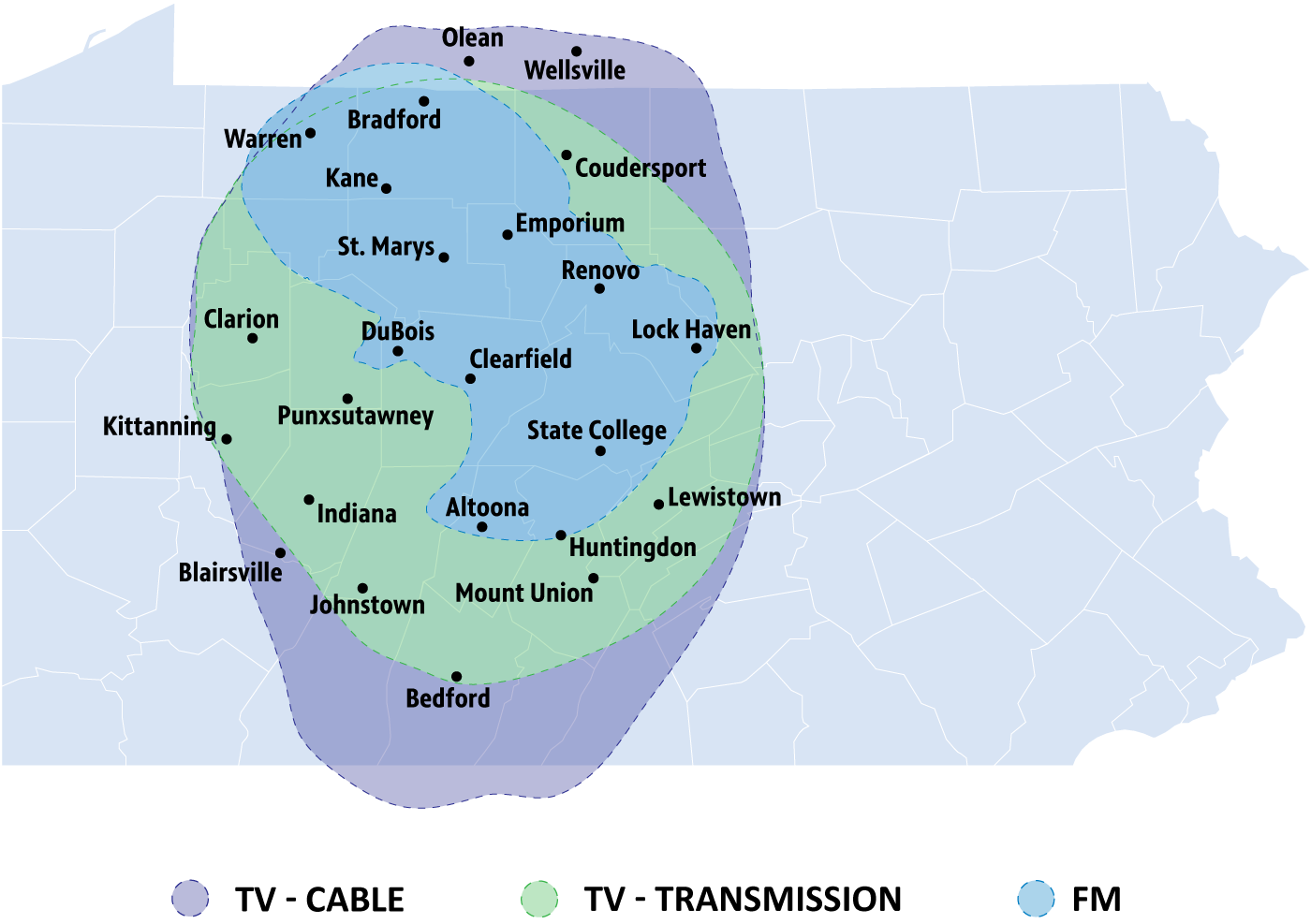 ---
WPSU Transmitters and Translators