Business Support for WPSU Penn State
Encourage your business to connect with WPSU audiences by underwriting popular television and radio programs.
Promote your business or organization to WPSU audiences by supporting our popular television and radio programs and joining in our public events.
WPSU programming is intelligent, trustworthy, and of very high quality.  And public media audiences are affluent, highly educated, and loyal to the businesses that support their favorite programming.
---
What is WPSU's Audience Reach?
1.3 million people: The entire population covered by WPSU service, TV and radio combined.
WPSU-TV serves one of the largest geographic coverage areas in the nation, reaching 515,000 households in 24 counties of central Pennsylvania.
WPSU-FM serves more than 450,000 listeners in 13 central counties of the Commonwealth.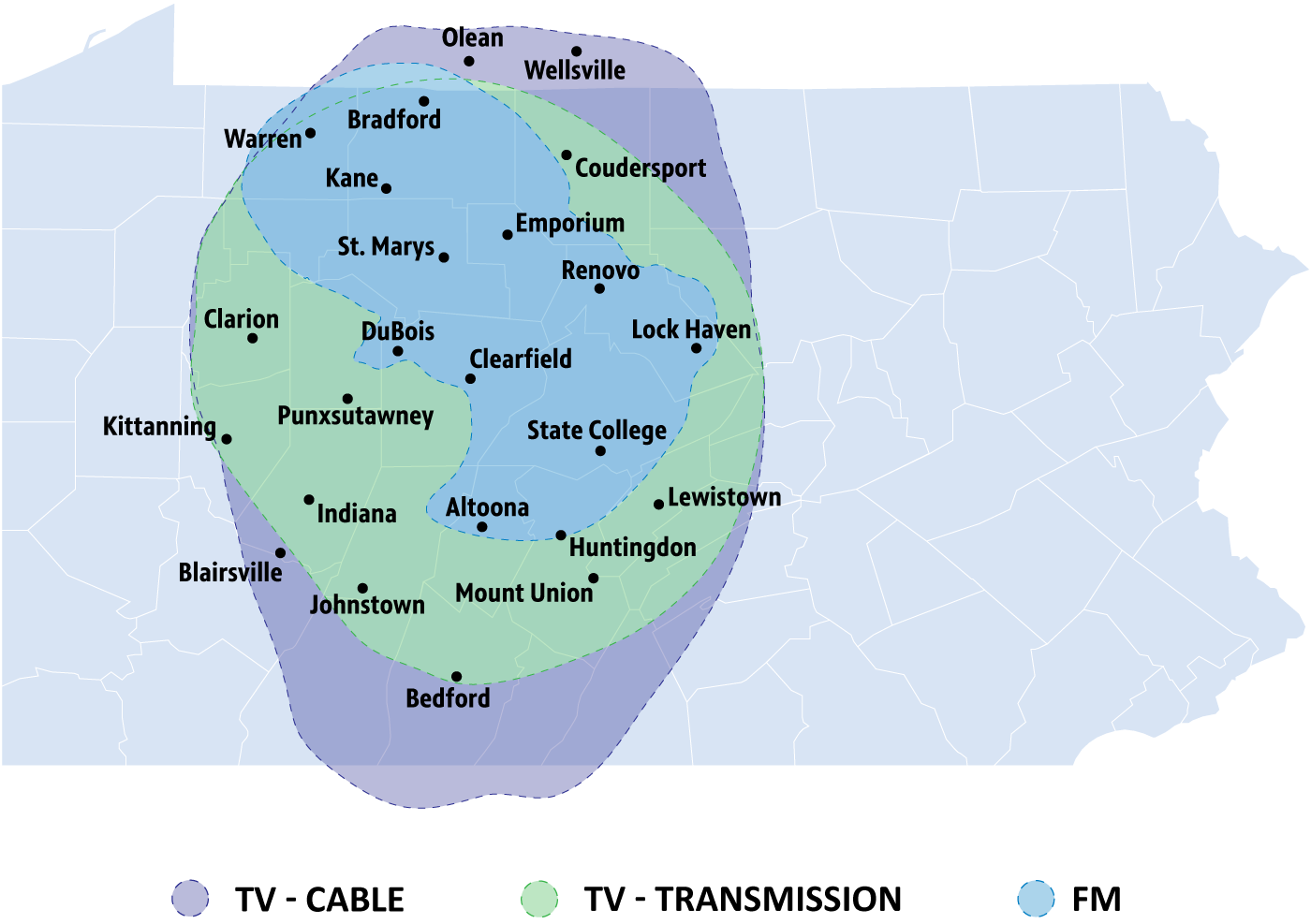 ---
Who's Listening to and Watching WPSU?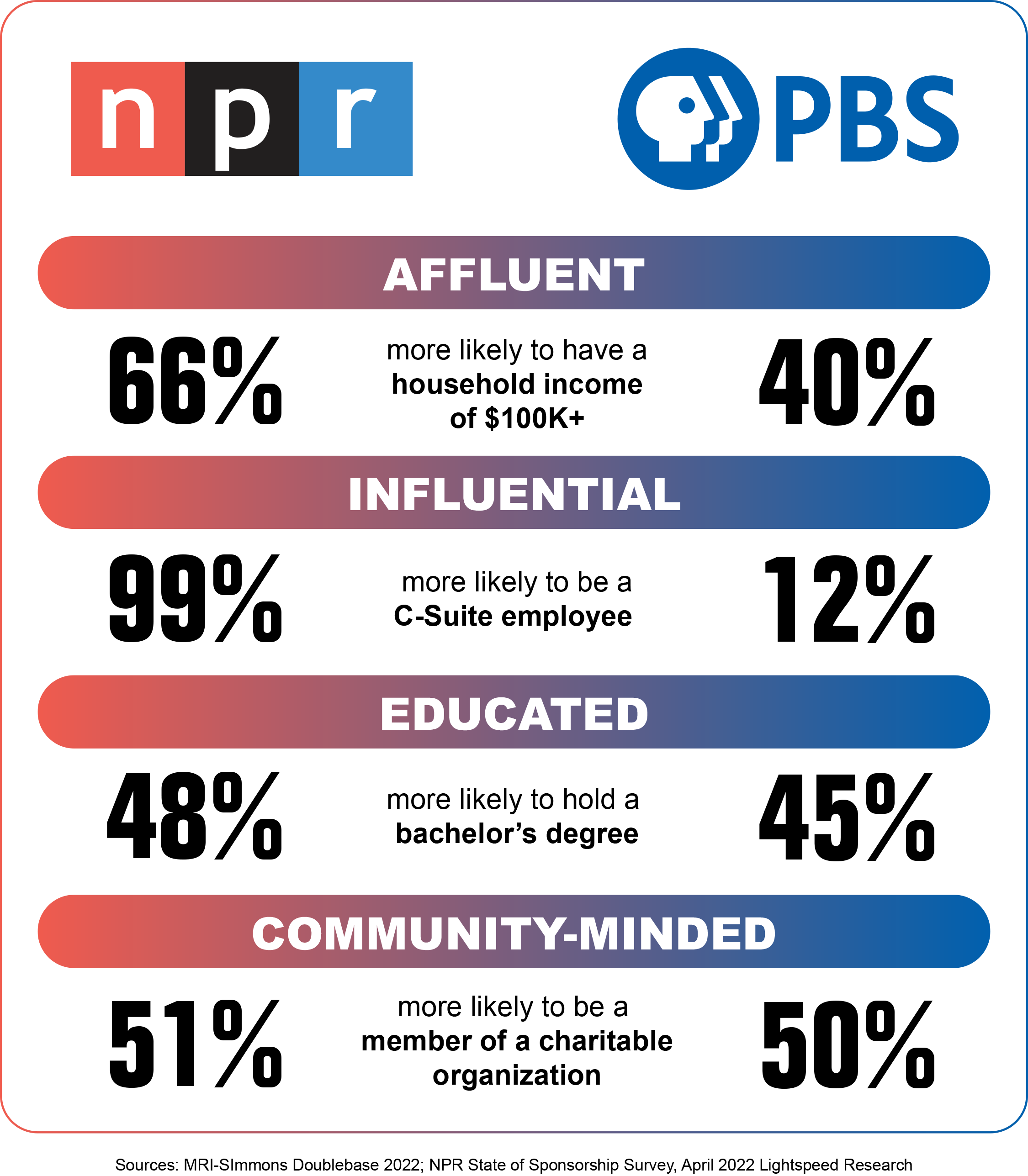 ---
WPSU Penn State thanks the following businesses, organizations, and individuals for their generous support of public media in central Pennsylvania:
Benkovic Family Foundation
Centre County Growth and Adventure Partnership
Drs. Carline Crevecoeur & Michael Feffer
Dr. Judith Milhous
Dr. Keiko Miwa Ross
Harold Jacobson
The Rockwell Foundation
Tom Bowman