Tax-Wise Giving—IRA Charitable Rollover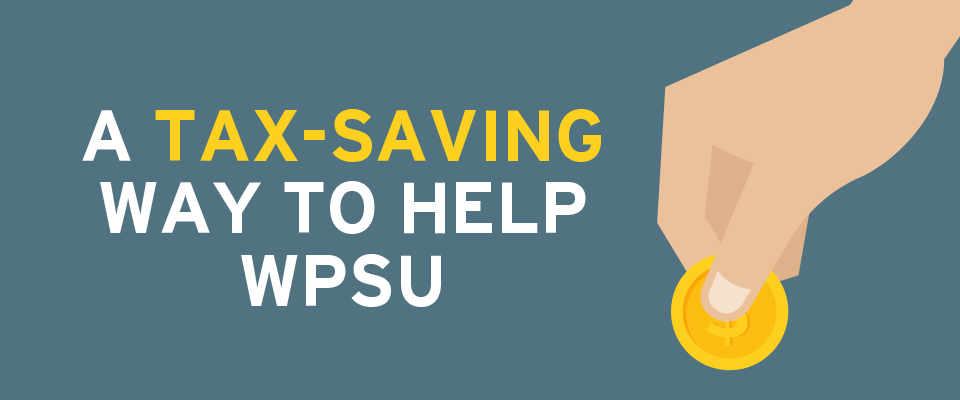 Making a gift from your IRA to WPSU-TV and FM is a tax-wise way to enrich the lives of your family, friends and neighbors through public media.
If you are 70½ years old or older, you can take advantage of a simple way to benefit The Pennsylvania State University and receive tax benefits in return. You can give up to $100,000 from your IRA directly to a qualified charity such as Penn State without having to pay income taxes on the money. This popular gift option is commonly called the IRA charitable rollover, but you may also see it referred to as a qualified charitable distribution, or QCD for short.
By making a gift from your IRA, you can see your philanthropic dollars at work. You are jump-starting the legacy you would like to leave and giving yourself the joy of watching your philanthropy take shape.
Why consider this gift?
Your gift will be put to use today, allowing you to see the difference your donation is making.
You pay no income taxes on the gift. The transfer generates neither taxable income nor a tax deduction, so you bene­fit even if you do not itemize your deductions.
If you have not yet taken your required minimum distribution for the year, your IRA charitable rollover gift can satisfy all or part of that requirement.
A gift made from your IRA will never count as income but always make a difference!
How to Give
Fill out the Letter to Administrator and send to your IRA plan administrator.
Fill out the Letter to Penn State indicating WPSU as your chosen recipient and send to Penn State's Office of Donor and Member Services via fax, email, or the address provided.
Contact your plan administrator and request a "qualified charitable distribution" be made directly to WPSU-TV or FM. It's important to know that if you first receive the distribution and then donate the proceeds, the gift will not count as a qualified charitable distribution. We encourage you to consult with your advisors to fully understand the legal and financial impact of your charitable gift.
We're Here to Help
If you and your advisors need more information about giving from your IRA, please contact WPSU membership director Jessica Peters at (814) 863-5597 or jessica@psu.edu.