Conversations Live:
Get Your Garden On! (Summer 2015)
Aired June 25, 2015
As springs turns into summer and everything is in bloom, it's might be tempting to sit back and smell the roses, but the coming months pose a critical time for gardeners. On this edition of "Conversations Live: Get Your Garden On!" WPSU's Lindsey Whissel and guests Tom Butzler and John Esslinger, horticulture educators with Penn State Extension, will discuss how you can best protect your plants and help your garden thrive.
Panelists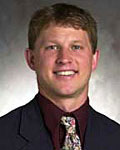 Tom Butzler
Tom Butzler is a Horticulture Extension Educator in central Pennsylvania. Butzler has been teaching beekeeping classes to youth and adults for over 15 years and developed Penn State Extension's first online beekeeping course.