Thrift Shop Chef:
Episode 1
Satchel uses a reconditioned cast iron pan to prepare steak.  Then after a visit to local butcher shop Hogs Galore, he prepares bacon wrapped scallops with Chef Harrison Schailey.
Click here for tips and recipes from this episode.
More Episodes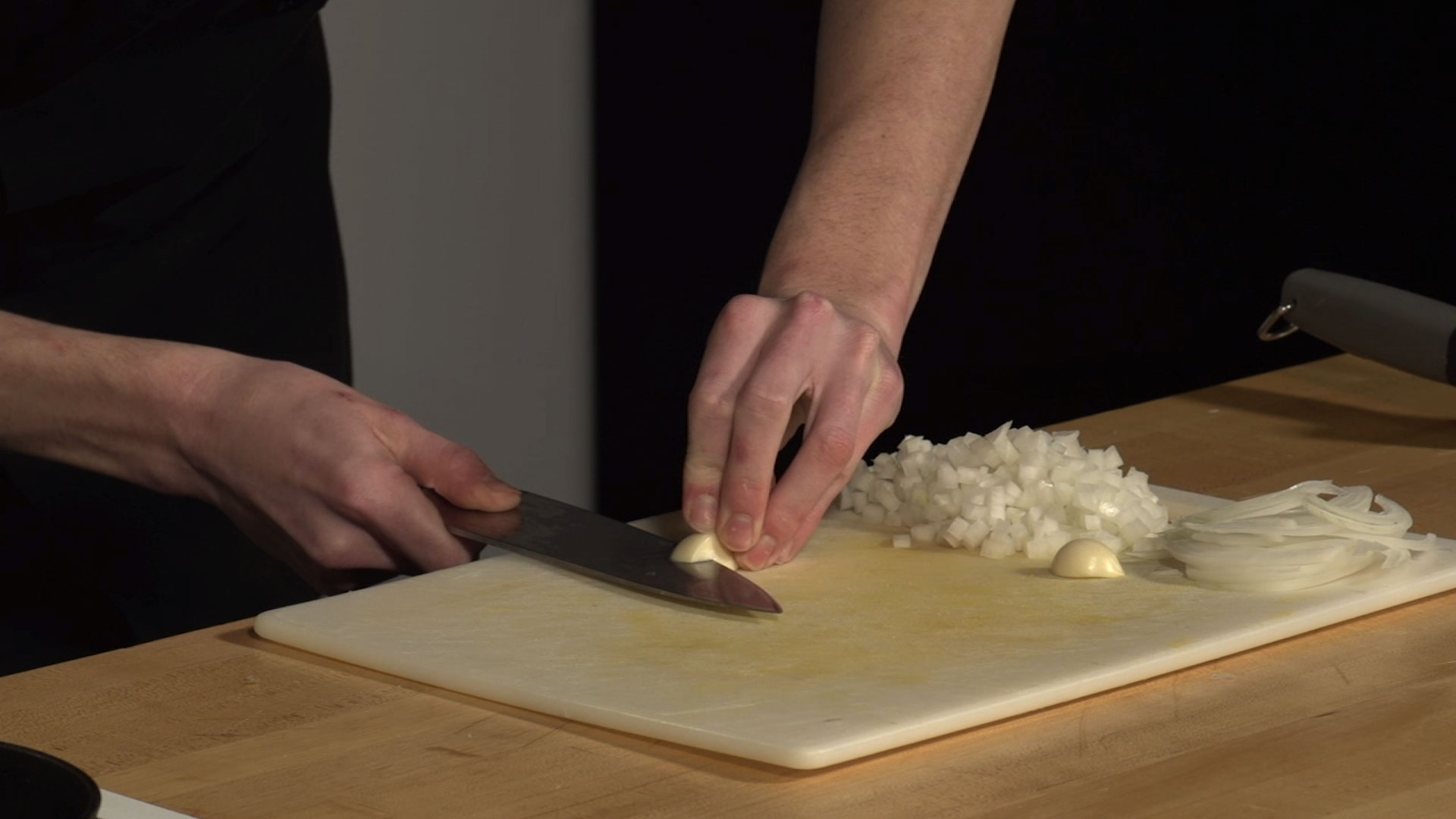 Thrift Shop Chef
Satchel demonstrates how to mince garlic.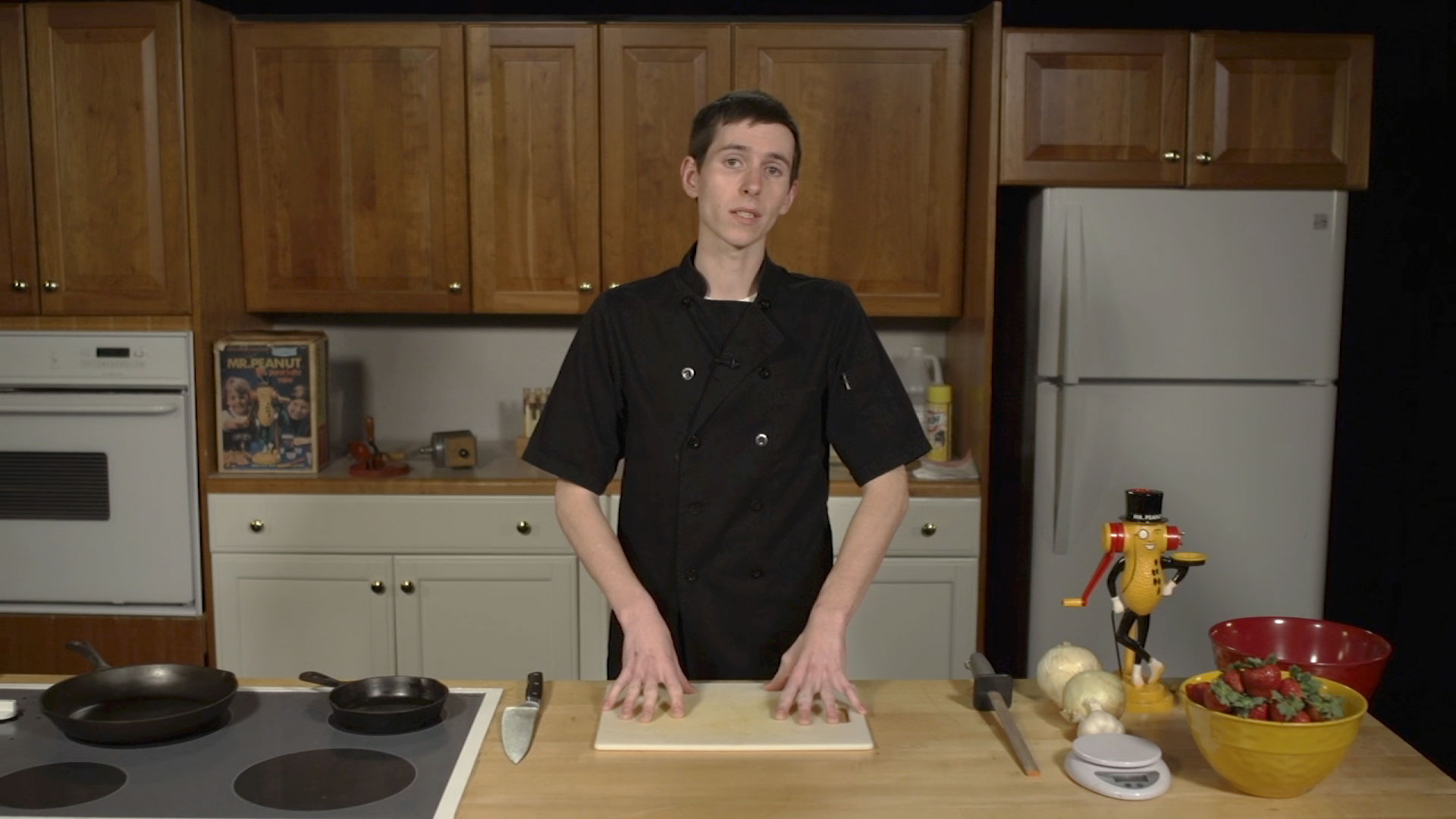 Thrift Shop Chef
A stable cutting board is a safe cutting board.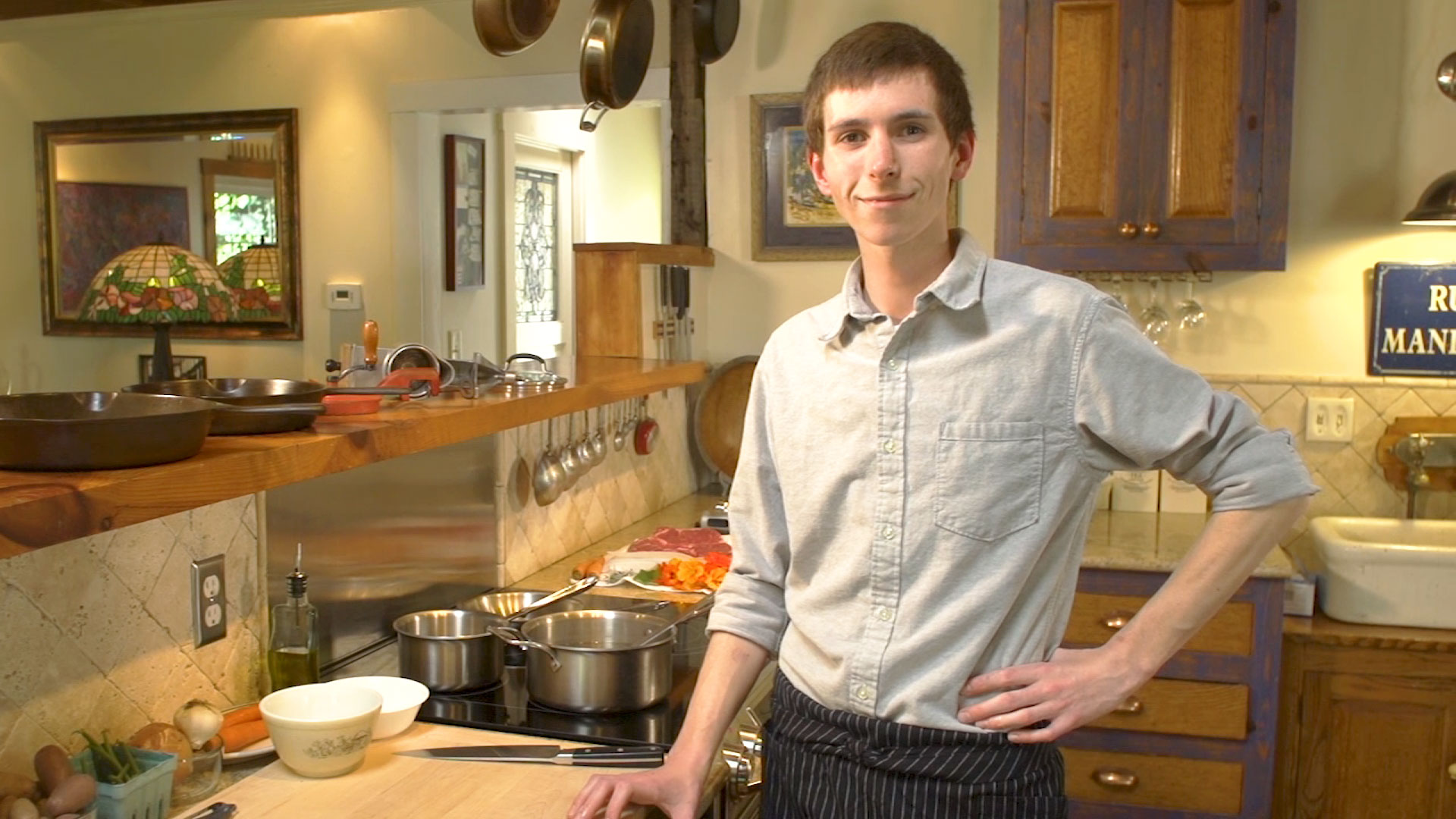 Thrift Shop Chef
In the pilot episode Satchel explores the wonders of cast iron pans, serving up rib eye steaks and bacon-wrapped scallops!
More from Thrift Shop Chef »