Conversations Live:
Get Your Garden On! (Fall 2015)
Aired September 10, 2015
The official start of fall is just around the corner; so are the chores and checklists for gardeners. On this edition of "Conversations LIVE" our guest experts discuss how to best prepare your garden for winter, how to get a jump-start on spring planting and what new invasive species you should be on the lookout for.
Panelists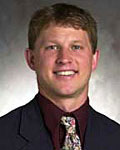 Tom Butzler
Tom Butzler is a Horticulture Extension Educator in central Pennsylvania. Butzler has been teaching beekeeping classes to youth and adults for over 15 years and developed Penn State Extension's first online beekeeping course.