Conversations Live:
Get Your Garden On! (Fall 2016)
Every growing season throws a few curve balls. As the summer comes to a close, it's time to reflect on what worked in your garden this year, and where you might need some expert advice! Our panel will share what they've encountered this growing season, and provide a checklist of garden chores to do before the chilly weather kicks in. They also take viewer questions.
Tom Butzler is a Penn State extension horticulture educator. He works with commercial horticulture operations and the landscaping community in Clinton County. His area of expertise is vegetable production and beekeeping.
Rob Crassweller is a professor of horticulture at Penn State. He's an expert in fruit trees and serves as treasurer of the American Pomological Society.
Carla Hass is a member of the Master Gardener program, run by Penn State Extension. She's also a senior lecturer in Penn State's Eberly College of Science.
More Episodes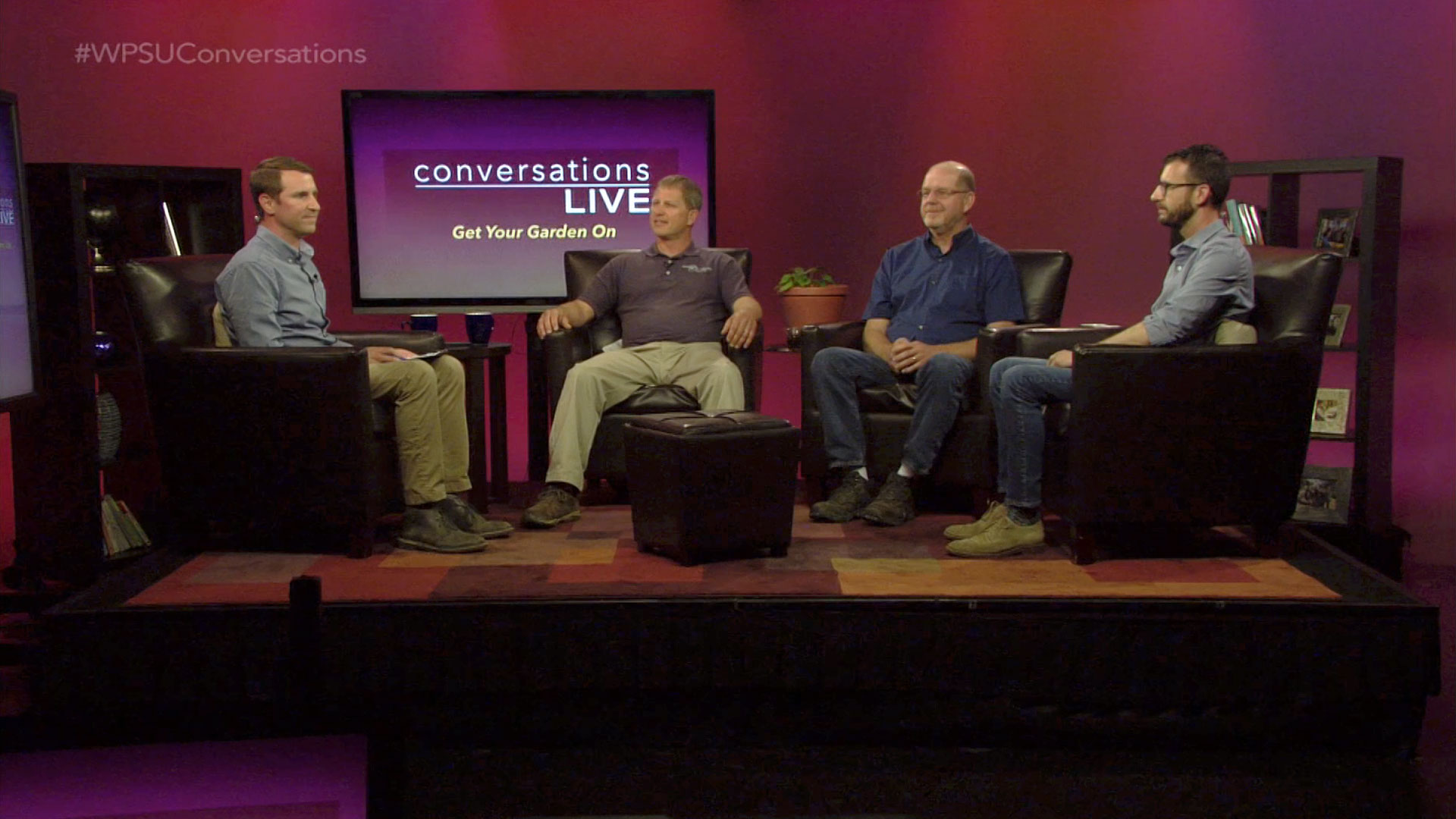 Conversations Live
Host Bill Hallman leads a discussion on gardening with Penn State gardening experts Tom Butzler, John Esslinger, and Justin Wheeler.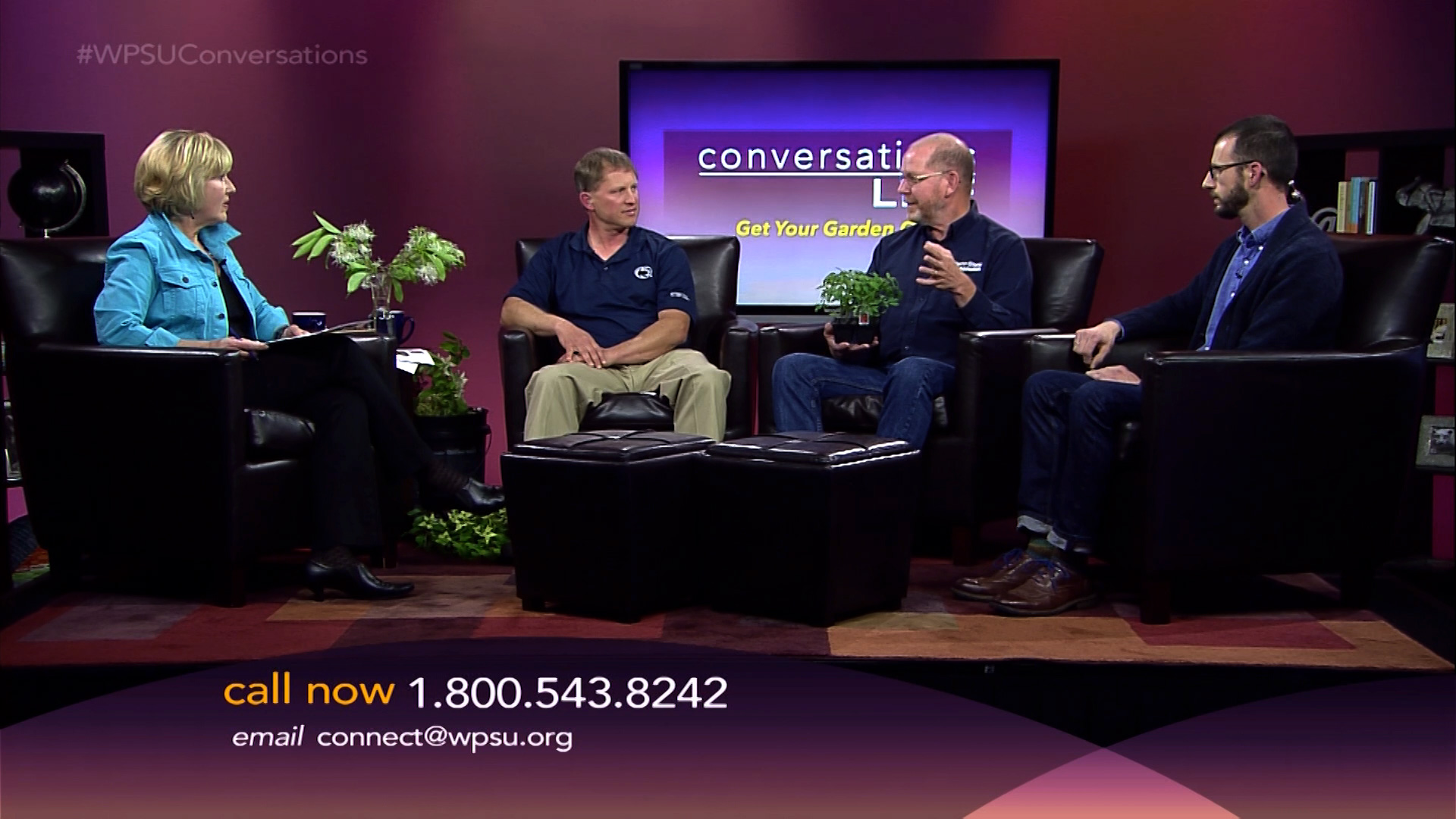 Conversations Live
Waking up the garden to a new growing season is about more than soil and seedlings…spring is a pick-me-up for the home gardener as well. Penn State Extension specialists and a master gardener join us to share their tips for the best growing season ever. They also take viewer questions.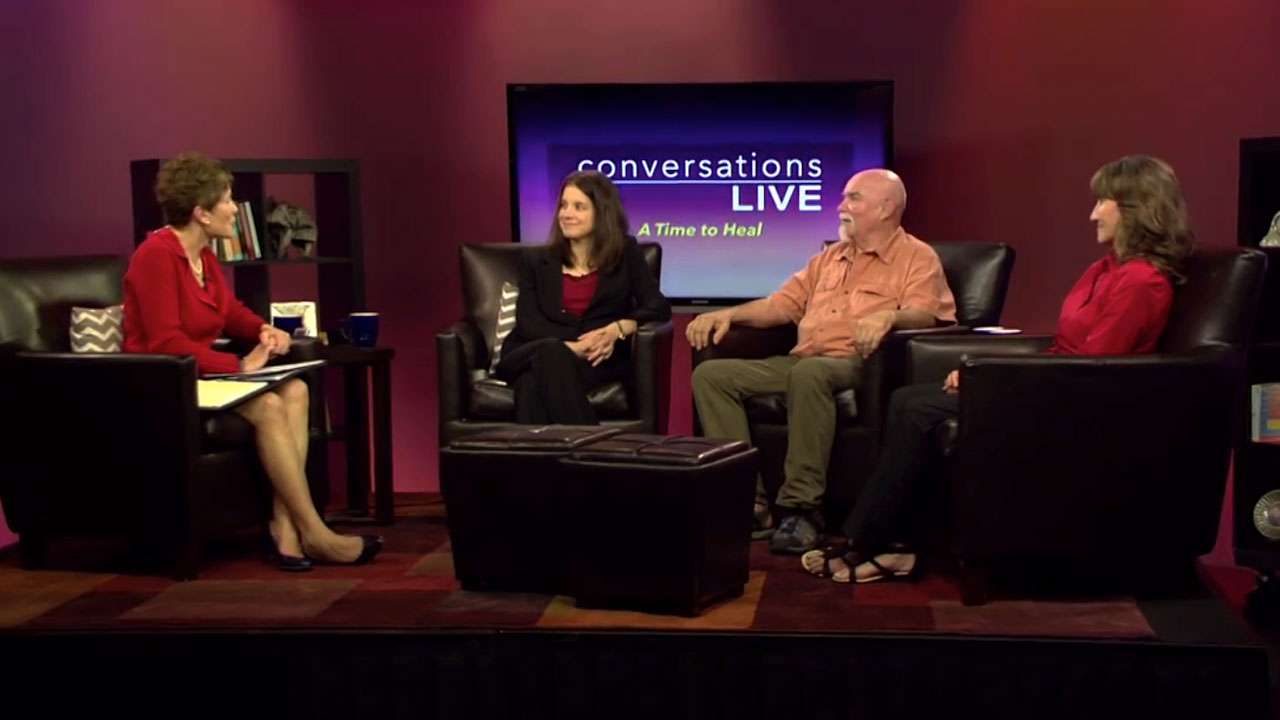 Conversations Live
Following the premier of A Time to Heal, the WPSU community was invited to participate in a live broadcast discussion about the documentary and memories and thoughts about how the Vietnam War redefined American attitudes and pop culture.
More from Conversations Live »