Conversations Live:
Get Your Garden On! (Fall 2014)
As summer winds down, watering, weeding and harvesting move to the top of the garden to-do list. Even though it may seem like we're moving into the off season, there are plenty of gardening tasks for August that will keep your flowers and vegetables growing longer. On "Conversations Live: Get Your Garden On!" Patty Satalia and guests Tom Butzler and John Esslinger, horticulture educators with Penn State's Cooperative Extension, will provide tips to help you get a head start on next year's garden plans.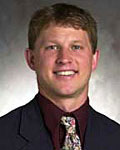 Tom Butzler
Tom Butzler is a Horticulture Extension Educator in central Pennsylvania. Butzler has been teaching beekeeping classes to youth and adults for over 15 years and developed Penn State Extension's first online beekeeping course.