With a key race too close to call, here are 4 takeaways from Tuesday's primaries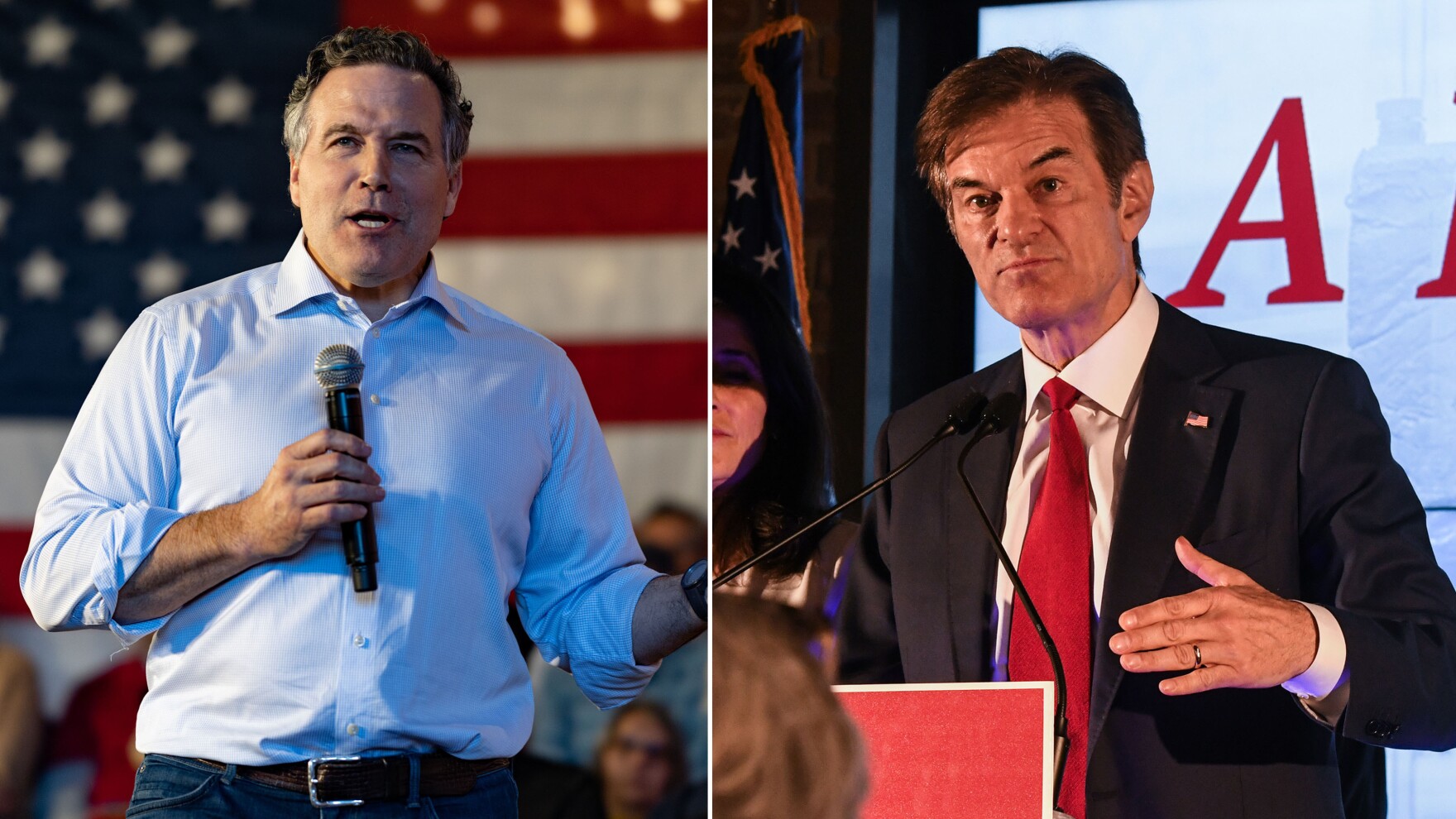 Five states held primary elections Tuesday.
They once again tested former President Donald Trump's influence on the Republican side — with mixed results; President Biden looks to have suffered a loss with one of his endorsements; a key U.S. Senate race is too close to call; and a controversial congressman lost his bid for reelection.
The results are in — well, most of them. Here's some of what they tell us:
1. Waiting on Pennsylvania
The headliner state was Pennsylvania, and especially the key Senate race there. In the GOP primary, Mehmet Oz — that's celebrity TV doctor Dr. Oz — was pitted against David McCormick, a former hedge fund head who spent millions of his own money in the race, and conservative commentator Kathy Barnette.