You can still get a mail-in ballot! November 1 is the dealine.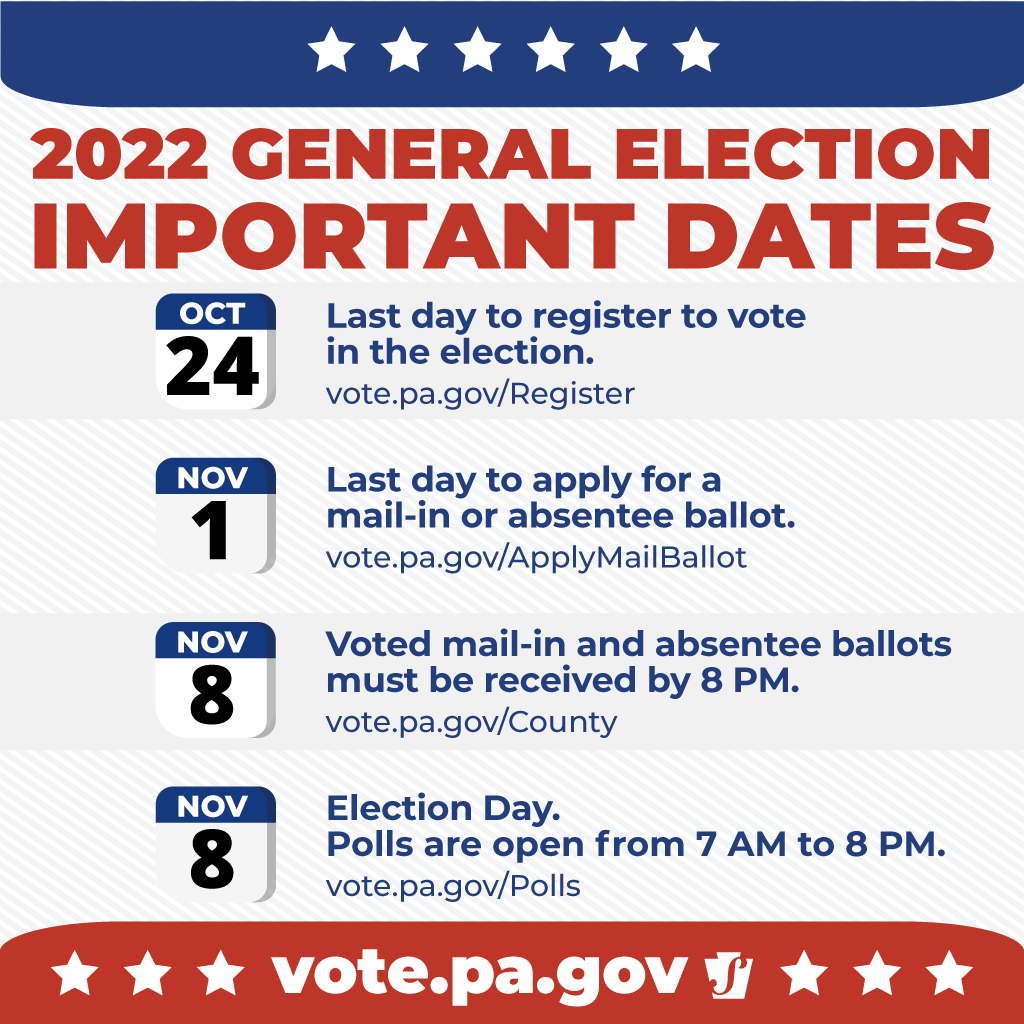 Remember these deadlines:
November 1, 2022 at 5 p.m. – APPLICATIONS for a mail-in or absentee ballot must be received by your county election board.
November 8, 2022 at 8 p.m. – VOTED BALLOTS must be RECEIVED by your county election office – postmarks are not enough.
For mail-in ballet information click here.