Fair Districts PA Hosts Walk To Bring Attention To Gerrymandering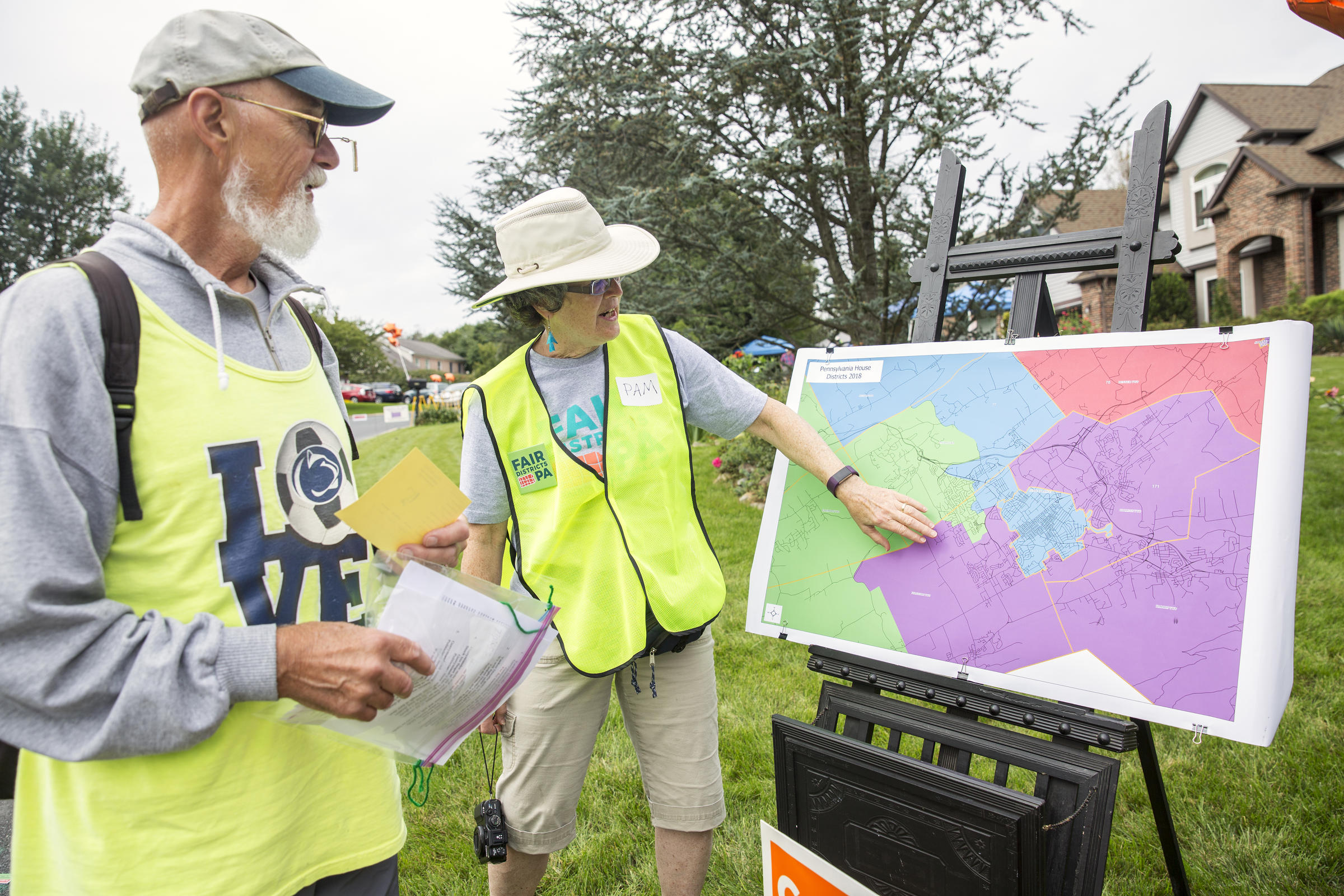 Fair Districts PA hosted a "Gerry Meander" walk on Saturday. Participants walked through the Park Forest neighborhood in the State College area where three state House districts and two U.S. House districts meet.
Organizer Debbie Trudeau said Pennsylvania's new congressional districts were a Band-Aid to the state's gerrymandering problem.
"These lines go through people's homes now, so this was not a good solution," Trudeau said.