Democratic candidates for Pa.'s open U.S. Senate seat put Fetterman on the hot seat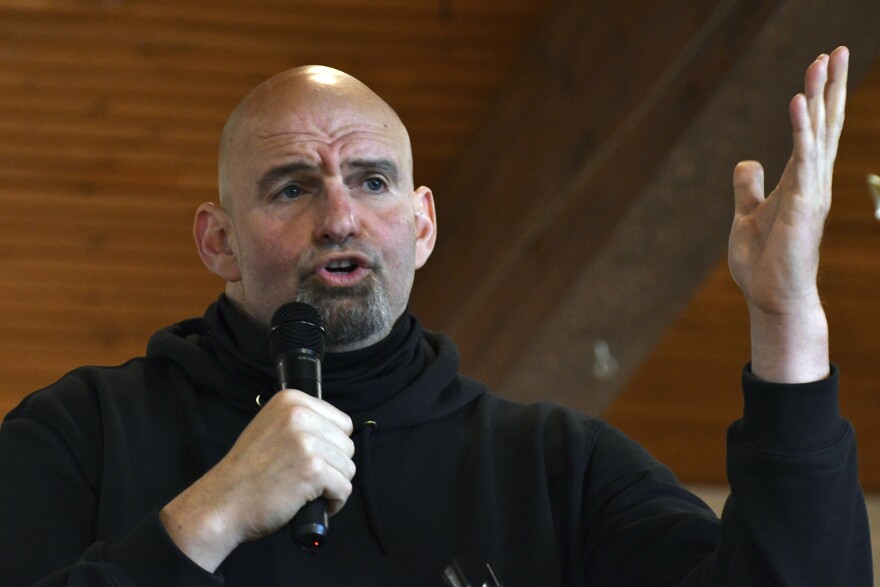 The May primary race for Pennsylvania's open U.S. Senate seat is picking up speed. And Thursday, three Democratic candidates took part in a rapid-fire televised debate in Harrisburg that landed the perceived frontrunner on the hot seat.
Recent polling shows Lt. Gov. John Fetterman in the lead for the Democratic nomination. But he was grilled about a 2013 incident when he was mayor of Braddock where he allegedly pointed a gun at an unarmed Black man he suspected of committing a crime.