The Best of Our Town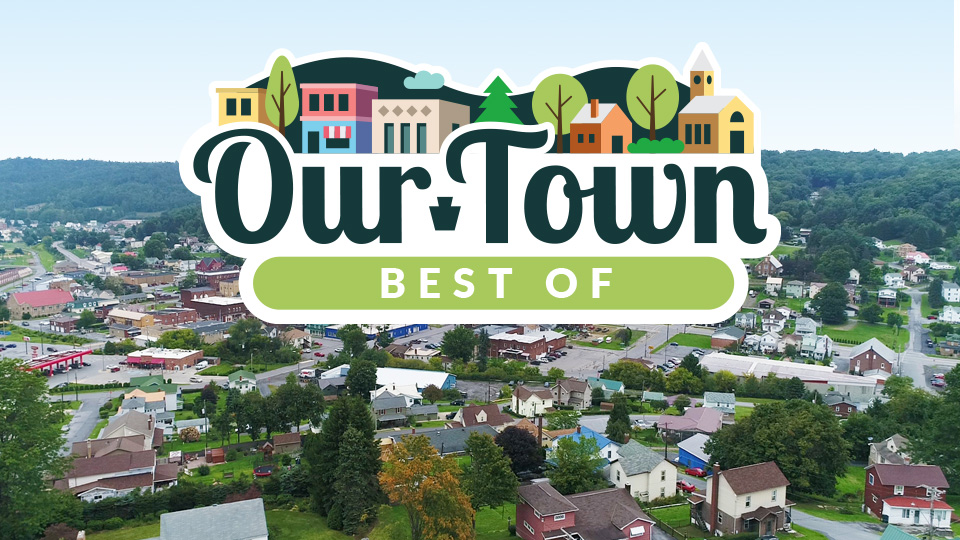 About the show
Since 1996, community volunteer videographers from countless towns have participated in making 94 "Our Town" television shows that aired WPSU. This is one of our favorite community projects and we're already planning the feature towns for 2018—Lock Haven, Reynoldsville, Coudersport, and Boalsburg— and we've been busy putting together a special look back at more than 20 years of telling the story of communities to kick off this 2018 season.
On March 8, at 8:00 p.m. WPSU will air "The Best of Our Town," a compilation of viewer-voted favorites and a broad variety of stories we've collected as part of this project over the years.
Mark your calendars and tell your friends and family to tune-in on March 8 to WPSU-TV or watch online at wpsu.org/live. We are looking forward to reminiscing and sharing these stories with you.
Share "The Best of Our Town" post and win!
Share posts on your social media feeds with #TheBestofOT and be in the running to win an exclusive WPSU Our Town t-shirt! Winners will be chosen based on the number of likes, shares, or comments on their post. Contest runs from February 22 to March 8. 
#MyTown: Share the stories of your town to the world!
Be a part of the Our Town family by sharing stories about YOUR town! Take part in the #MyTown campaign from January 19 to February 16. All you need to do is send us a video or photo with a description of what you love about your hometown and we will share them on our social media pages for the world to see!
Feel free to be creative with the stories you share. If you need some guidelines on filming, check out resources here. 
You can submit your entries on our form here on WPSU or on social media by using #MyTown in your posts. What are you waiting for? Tell us what's special about your town!
Submit your story » Follow Our Town on Facebook »
The Best of Our Town: Viewers' Choice
Viewers can help WPSU to decide what Our Town clips to feature. Each week starting December 8, 2017 until January 5, 2018, we'll release clips from past shows for you to vote on. WPSU will then feature your four favorites that get the most votes during the TV broadcast of The Best of Our Town, on March 8.
Voting has ended. Thank you for your votes! Check out a collection of the clips on Facebook.