May is Mental Health Awareness Month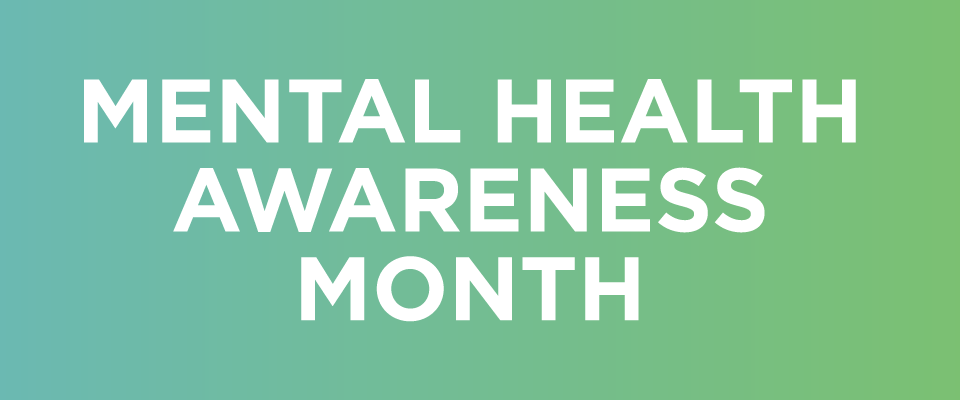 Take action to break the stigma, have your voice heard, and be part of the conversation.
Take Action.
Thursday, May 20
While more people than ever before may be comfortable discussing mental health, there are still many that fall through the cracks in the space between awareness and action.
Mental Health Action Day on Thursday, May 20 will drive our culture from awareness to action by providing the tangible tools that will help us all take an action for ourselves, for our loved ones, and for our community.
Take me to Mental Health Action Day »
Join BIPOC Discussions.
Thursday, May 20 and Friday, May 21
Leading global men's health charity, Movember will be hosting a dialogue about men's mental health, with a focus on Black, Indigenous, and people of color (BIPOC).
In conjunction with Mental Health Awareness Month in May, Movember is using their platform to host a series of panels to discuss challenges to mental wellbeing for BIPOC communities. For more information visit Movember's Facebook page.
Attend Day 1 Media and Mental Health »
Attend Day 2 Workplace Wellbeing »
Listen to stories on WPSU-FM
Call to Mind: Rethinking Mental Health Care
Part 1 Thursday, May 13, at 7:00 p.m.; Part 2, Friday, May 14, at 7:00 p.m.
"Rethinking Mental Health Care" will present an honest critique of the nation's mental health care shortcomings, while highlighting tangible solutions and models for improving access and quality of care. Hosted by Kimberly Adams of Marketplace, this two-part format will allow guests to deep dive into failures, challenges and opportunities, while also allowing people to question mental health experts to ground the issues in matters most pressing to the public. This will be a candid, solutions-oriented discussion about mental health policy and care delivery in the U.S. This program will be recorded from a live virtual event on April 15.
Program 1: Our Mental Health Crisis, By Design
America's mental health system is designed to deliver too little care, too late. Current policy and care systems devote the most resources to treating people in crisis, but provider and bed shortages remain common. How are people still finding ways to connect with help?
Program 2: Reinventing the Future of Mental Health Care
Preventative mental health care is effective and can prevent early symptoms from becoming chronic illnesses. What will it take to reform the nation's care systems and policies so that people get the wholistic care they need to prevent a crisis?
Take Note
May 7, at Noon
Mental Health is an issue that's been examined even more than usual since the start of the COVID-19 pandemic. We'll have Ben Locke with us to take a look back on mental health at colleges around the country over the past year. Locke is the executive director of Penn State's Counseling and Psychological Services. On WPSU-FM and posted on the website.
More from WPSU-FM
Listen to a collection of interviews and discussion that explores mental health through many lens.
Share your story.
The Well Beings community invites members of the public to submit sound bites to be considered for a new documentary series, currently titled Hiding in Plain Sight: Our Youth Mental Health Crisis, a Ewers Brothers Production, executive produced by Ken Burns.
People can submit an audio recording of themselves, individually or with friends or family, talking about their mental health journey in everyday life. Audio clip submissions can be anonymous, or people can share their names. Though audio clips are preferred, video submission will also be accepted.
Support children and adolescents.
Connection: Supporting Kids Mental Health During Difficult Times – On-demand recording
In this video, Marisa Vicere and Ali Turley from the Jana Marie Foundation will help parents and families explore the prevalence of mental health concerns, how to recognize warning signs, and ways to engage in meaningful and supportive conversations.
PBS Parents resources
PBS KIDS is a welcome and safe place for every child. Our engaging characters serve as positive role models by expressing kindness, respect, honesty and good hearts. Alongside their favorite characters toddlers and grade school children can learn ways of coping with feelings, reinforce how they can truly be themselves, and see that differences are celebrated. The PBS Parents website offers social and emotional learning games, activities and videos.