WPSU Treasure Trek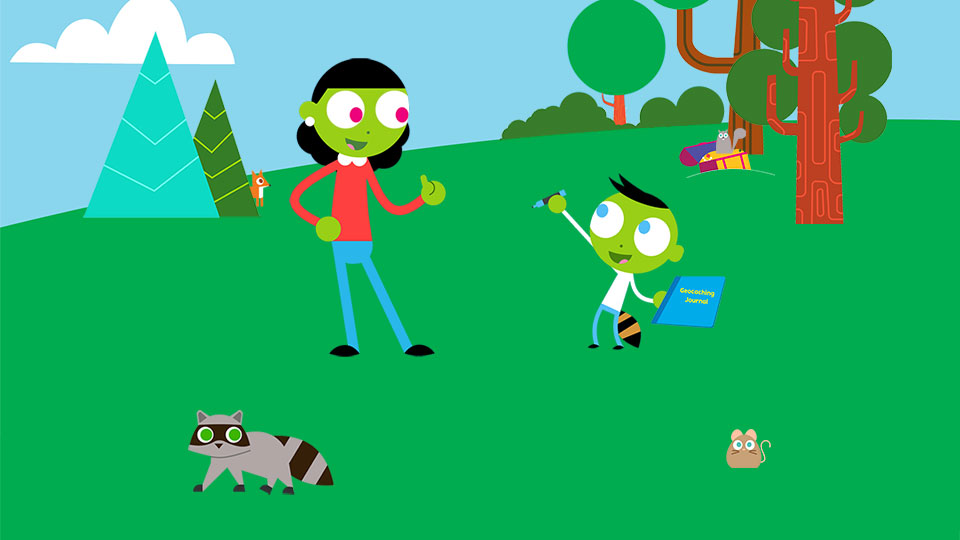 August 9 through October 1, 2021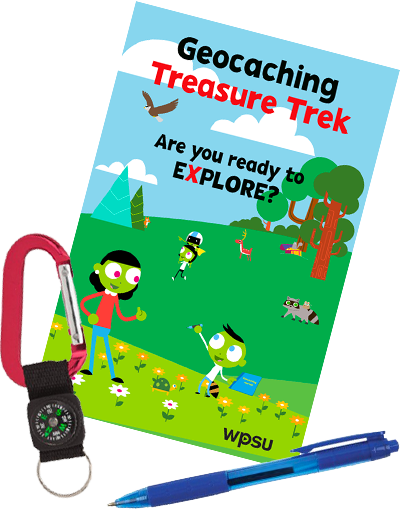 Special Announcement!
WPSU is giving away 600 Treasure Trek kits to families with kids 14 years old and under who live in the WPSU viewing area. The kits include the WPSU Treasure Trek journal, a pen, and a compass. Register to have yours mailed to you free of charge.
Registration opens at 8:00 p.m. ET, on Wednesday July 21 and all kits are first come, first served. See registration form below.
Let's Go Geocaching!
Grab your WPSU KIDS and go geocaching this summer and fall! We have hidden 10 caches in Centre, Blair, and Huntingdon counties in easy places for beginner geocachers, 14 years old and younger, to find while learning about maps, coordinates, and exploring nature.
There will be a sticker prize at each location that your little explorers can collect and put in the WPSU Treasure Trek journal. The caches don't have to be done in any order and you can opt to complete all 10 or just a few.
All you need is a smartphone, a free account with geocaching.com, a pen, and the WPSU Treasure Trek journal. Additionally, you may choose to bring along a flashlight or headlamp, camera, water and snacks, sunscreen and bugspray.
Pennsylvania Department of Education
These free summer learning resources and Learning at Home are made possible through a grant from the Pennsylvania Department of Education.

Registration
Please note, registration for the free Treasure Trek kits is intended for our WPSU PBS KIDS's families. If you are representing an organization, please contact WPSU at wpsu@psu.edu or call 814-865-3333.