Brad Groznik on a State College marketing campaign to bring Penn State graduates back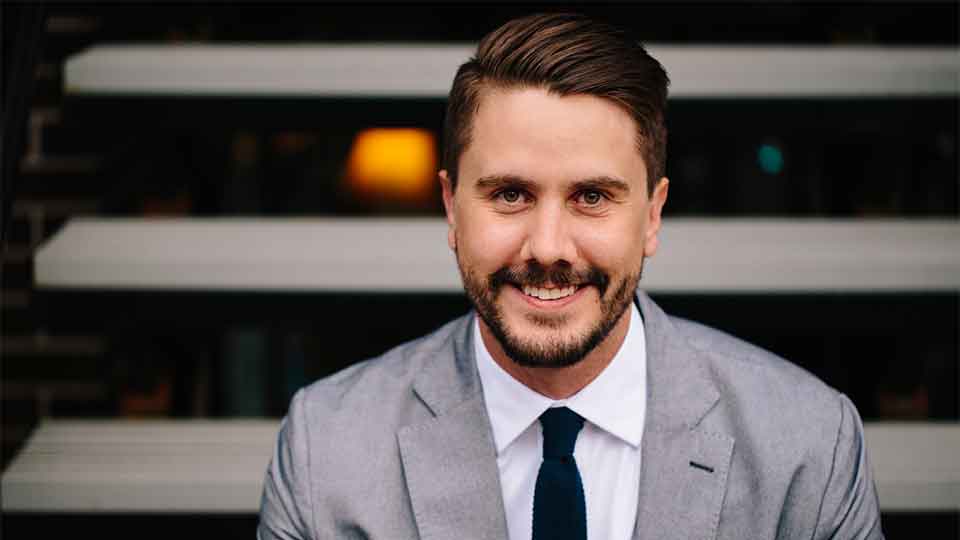 Brad Groznik talks about the Rediscover State College marketing campaign. They talked with Penn State alums, State High graduates and others who've left State College about whether they might move back and about their perceptions of the State College area, good and bad.
Opponents of a casino proposed for the Nittany Mall in Centre County on why they're trying to stop it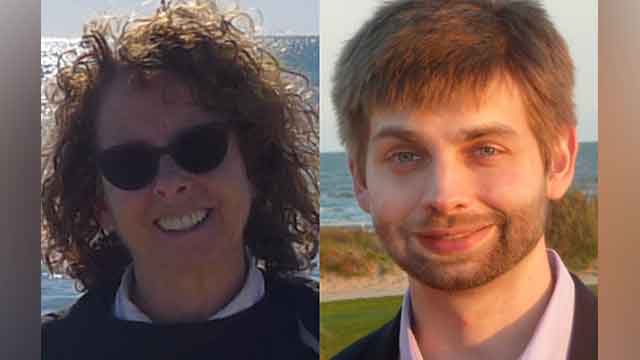 Susan Strauss, who lives in College Township, and Andrew Shaffer, who lives in State College, have been leading opposition efforts to a mini-casino a developer wants to build in the Nittany Mall in College Township, Centre County.
New Penn State President Neeli Bendapudi on the "transformative power of higher education"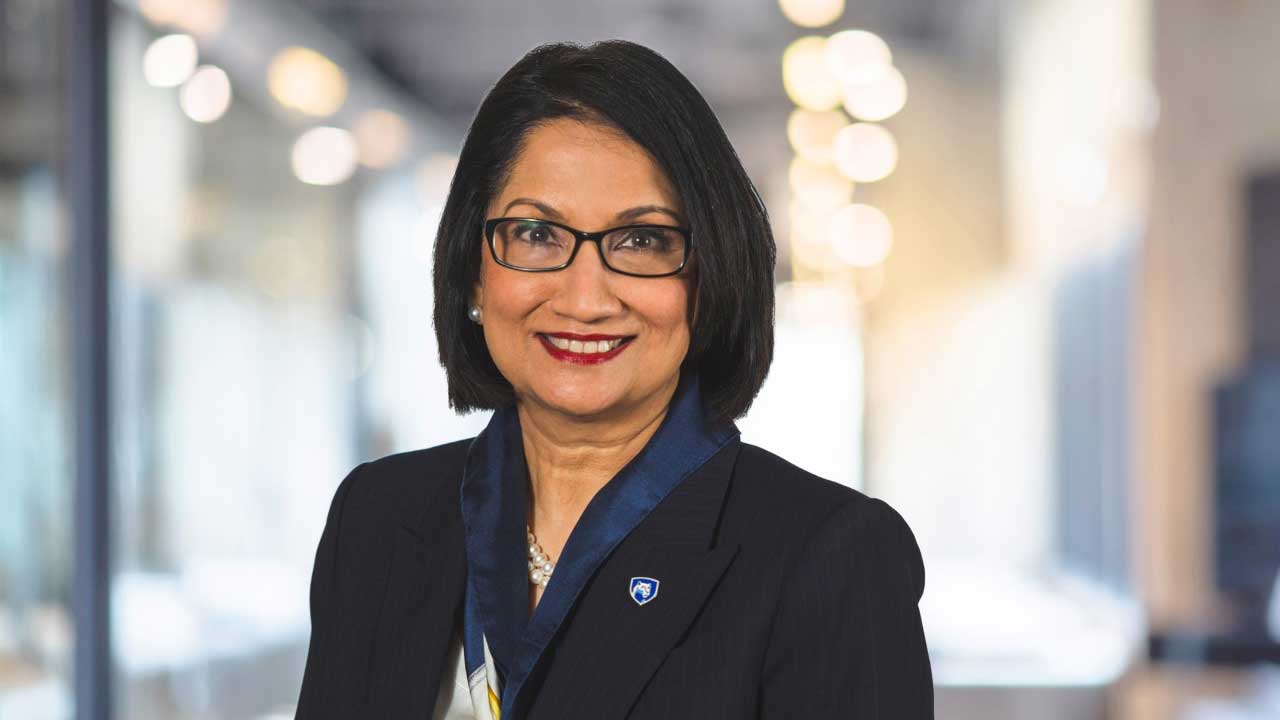 Penn State's new president Neeli Bendapudi talks with WPSU's Min Xian about the changing landscape of higher education and how that affects student success at Penn State.
Chris Fowler on Gerrymandering and the Nuance of Creating Fair Maps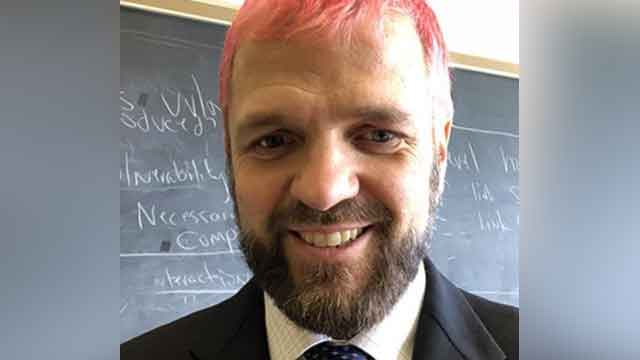 WPSU talks with Chris Fowler about how political boundary lines affect fairness, gerrymandering, and election results.
COVID-19 Modeling Expert on the Omicron Variant and How Modeling Works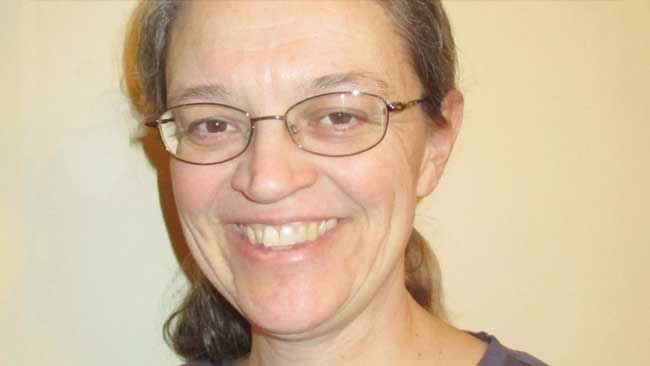 WPSU's Anne Danahy spoke with Katriona Shea, an Alumni Professor in the biological sciences at Penn State, about how scientific modeling works, how it can be used when dealing with pandemics and the Omicron variant.
Dr. Jill Harrington on Using Superheroes to Talk to Kids about Grief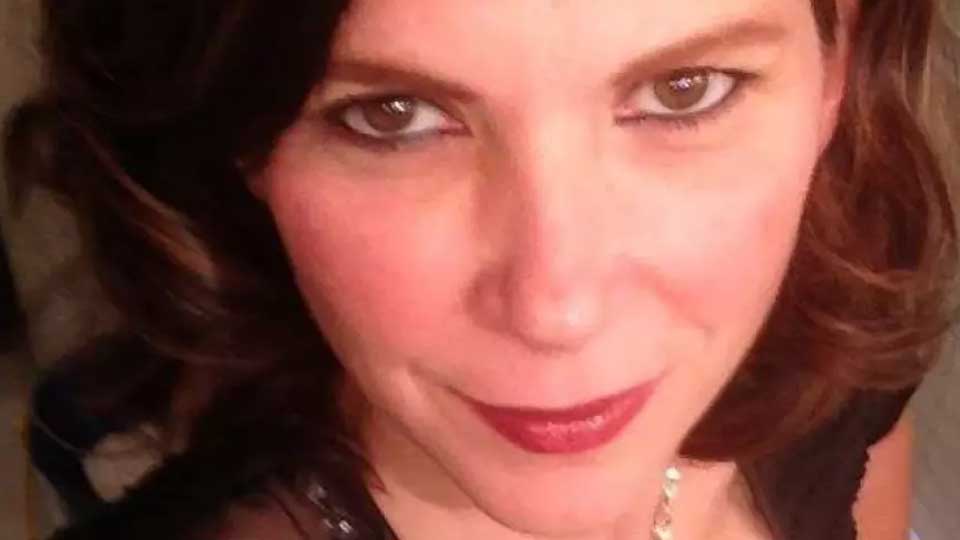 Dr. Jill Harrington is the creator and lead editor of the textbook, "Superhero Grief: The Transformative Power of Loss," which uses modern superhero narratives as fictional case studies to teach grief theory promote healing.
Sonia Manzano on the influence of television, race, and talking honestly with children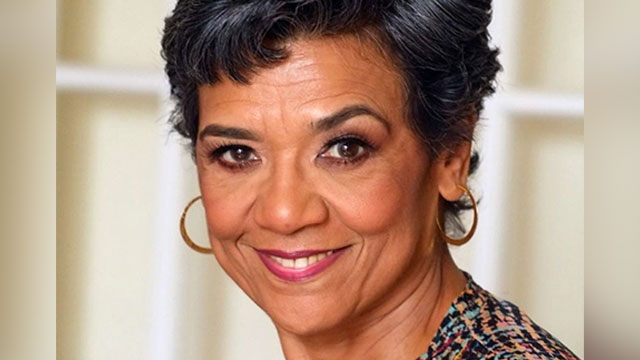 On Take Note, Sonia Manzano, most well known for her role as Maria on Sesame Street, explores her childhood in the Bronx and connections to her new PBS KIDS show Alma's Way.
Shara McCallum On Poetry and Cultural Identity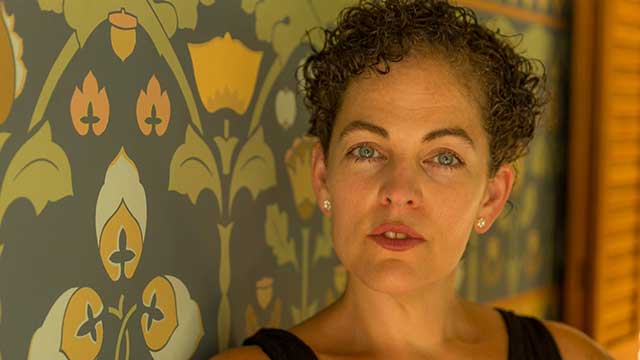 WPSU's Cheraine Stanford talks with Shara McCallum. McCallum is an author, public speaker, and Penn State professor whose poems and essays have been published in journals, anthologies, and textbooks nationally and internationally.
Pennsylvania Native, Nature Writer On 'The Global Odyssey Of Migratory Birds'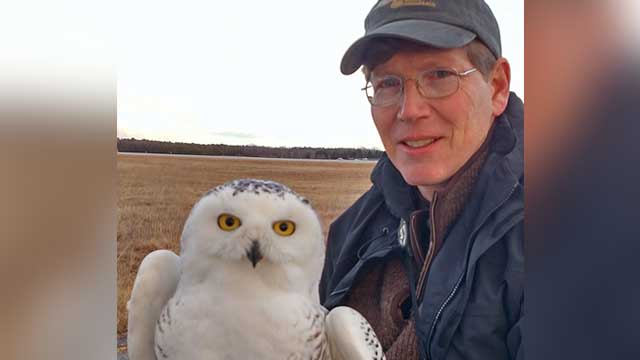 Scott Weidensaul is a naturalist and writer, the author of about 30 books, including one out in March of this year, "A World on the Wing: The Global Odyssey of Migratory Birds." In the book, Weidensaul takes readers across the word to see the incredible feats of migrating birds.
Lydia and Gary Abdullah Tell Their Love Story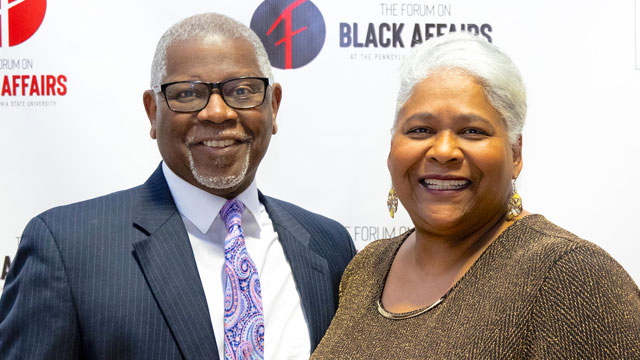 Lydia and Gary Abdullah are longtime State College residents who met at Penn State in the early 1970s. They talked with WPSU's Cheraine Stanford about the evolution of their relationship and what's made their marriage work for more than four decades.
Ben Locke On College Student Mental Health Trends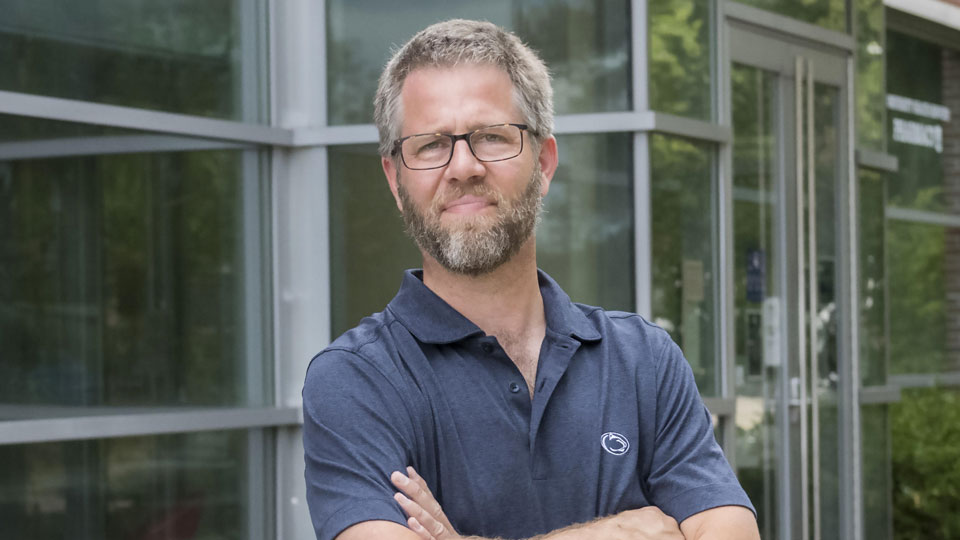 On this episode of Take Note, we talk with Ben Locke, the director of Penn State's Counseling and Psycological Services and the director of the Center for Collegiate Mental Health at Penn State.
The Two Democratic Candidates For State College Mayor Weigh In On The Issues, Position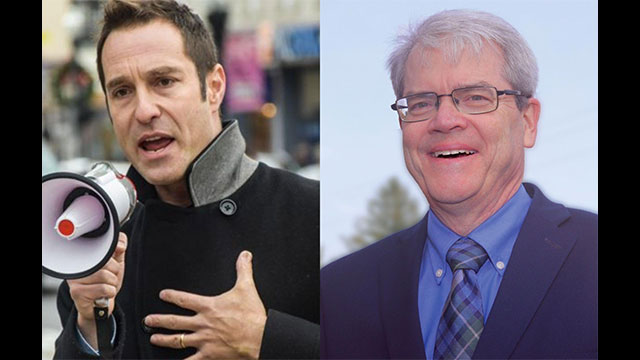 Two Democrats — and no Republicans — are on the ballot in this year's primary race for State College mayor. WPSU's Anne Danahy spoke with the candidates – Ezra Nanes and Jim Leous – about why they're running and what their priorities would be.
Oceana Sawyer on Advocating for the Dying as an End-of-Life Doula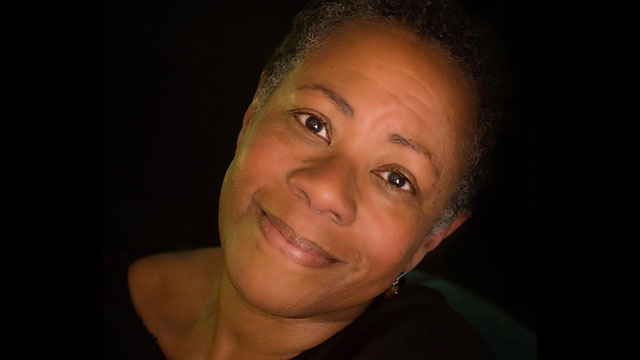 Oceana Sawyer talked with WPSU about what it means to be an End-of-Life doula, her own experiences with death and grief that led her to this vocation, and how we can learn to die as consciously as we live.
Author Deirdre Mask On The History & Importance Of Street Addresses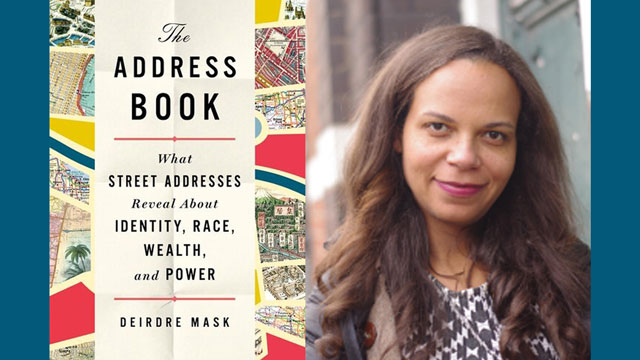 Lennon Flowers on Creating Supportive Spaces for Grieving 20- and 30-Somethings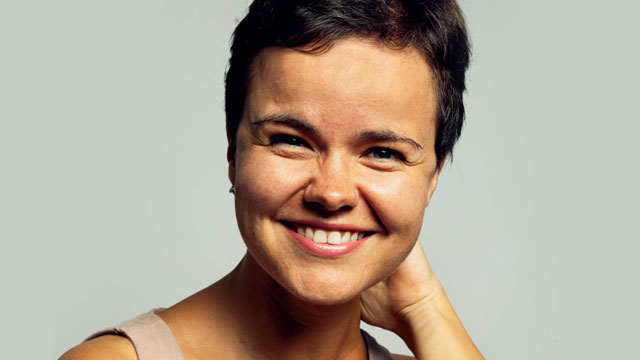 Patricia Best & Leslie Laing On Improving Mental Health Crisis Services In Centre County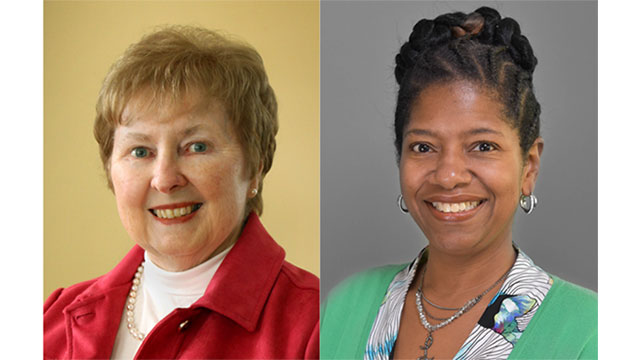 A task force spent a year looking at mental health crisis services in State College and Centre County. Members of the task force Patricia Best and Leslie Laing talked with WPSU about the current state of those services, the challenges service providers face and the recommended changes for reform.
Fred Guttenberg, Father Of Parkland Shooting Victim, Fights Gun Violence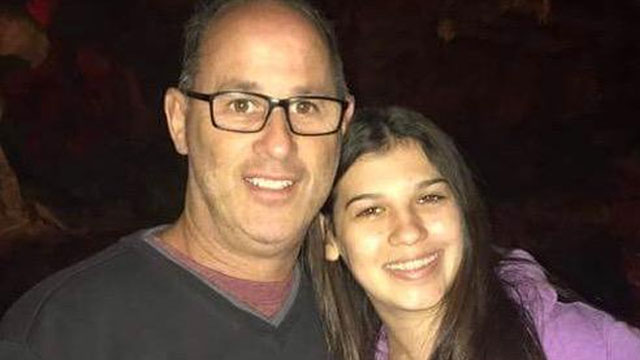 Fred Guttenberg's 14-year-old daughter, Jaime, was killed on Valentine's Day in 2008 during a mass shooting at her high school in Parkland, Florida. He talks with WPSU about his daughter, his mission, his new book, and some of the many people who have helped him cope.
Erin Bagwell On Her Documentary About New Motherhood, "Year One"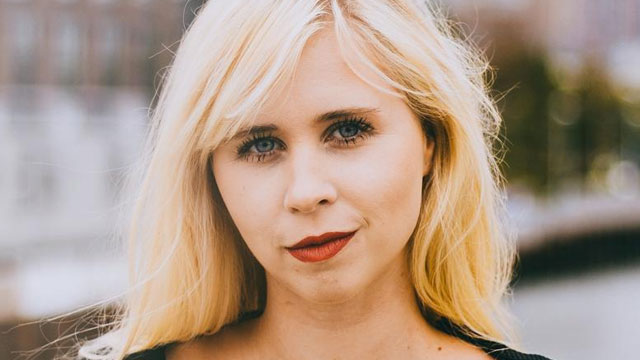 Stay-at-home mom, filmmaker, and blogger Erin Bagwell talks with WPSU about her latest film, about how becoming a mom challenged her identity, and about her experience with postpartum depression.
Epidemiologist Dr. Nita Bharti On Safety And Effectiveness Of New COVID-19 Vaccines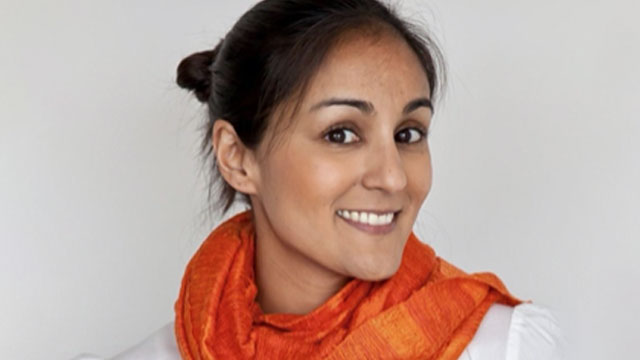 The COVID-19 vaccine is slowly rolling out across the country. Some people still have concerns about these new vaccines and their safety.  We had epidemiologist Nita Bharti answer some of those questions.
Michael Mann On His New Book, "The New Climate War"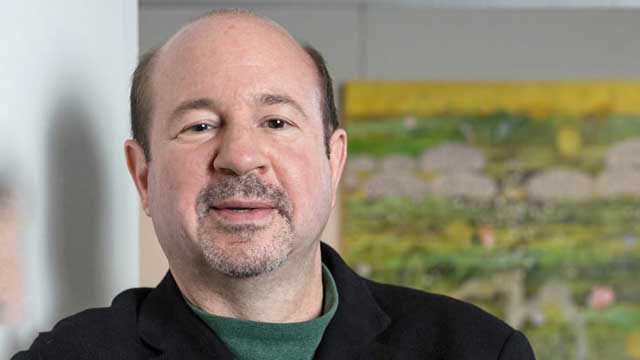 WPSU's Kristine Allen talked with Michael Mann about tactics used by climate change deniers, what needs to be done about the climate crisis, and why he's optimistic about tackling climate change.
Dr. Kelly Holder On Mental Health And Self-Care Amid The Pandemic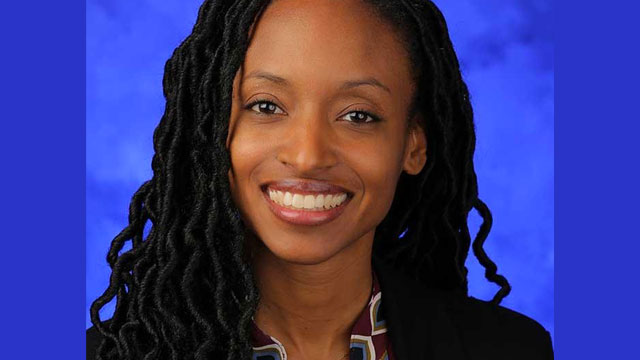 Kelly Holder, Director of the Office of Professional Mental Health at the Penn State College of Medicine and Hershey Medical Center, talks with WOSU about mental health challenges and what people can do to to keep their minds active and positive during the COVID-19 pandemic.
Ed. Policy Prof. Kevin Kinser On Colleges' Pandemic Prep, The Need For Transparency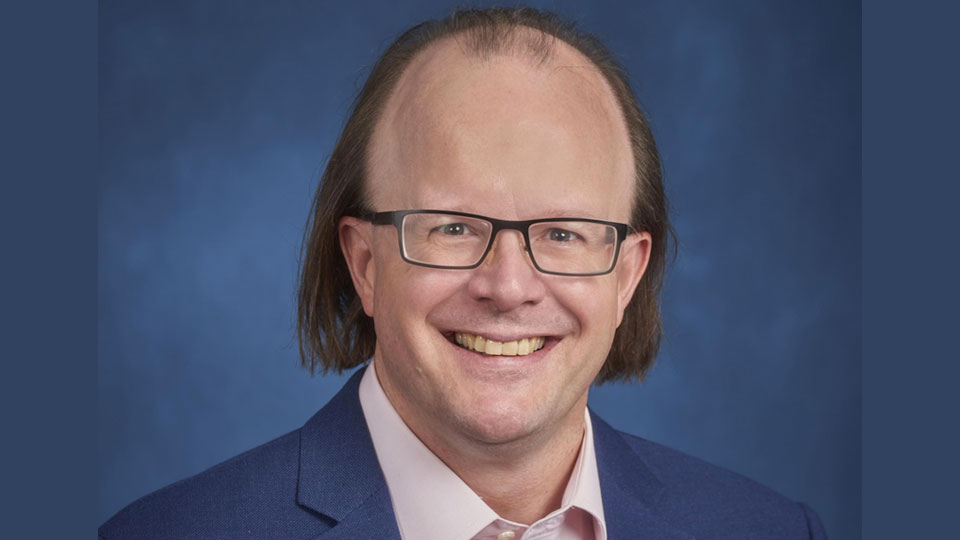 WPSU's Emily Reddy talked with Kevin Kinser, a Penn State professor and head of the Department of Education Policy Studies, about why he thinks students should be staying home, and why schools that have brought students back need transparent plans for when COVID-19 cases start piling up.
Divine Lipscomb On Improving Support For Formerly Incarcerated Individuals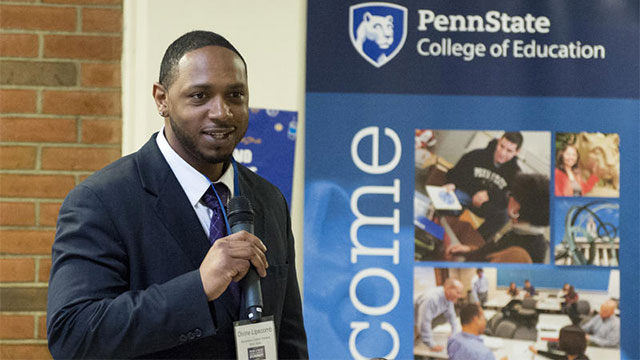 Divine Lipscomb, a formerly incarcerated student studying rehabilitation and human services at Penn State, talked with WPSU about how his own experience turned him into an advocate for better supporting those reentering society.
Elizabeth and Christian Brady on Sharing Their Grief Through Writing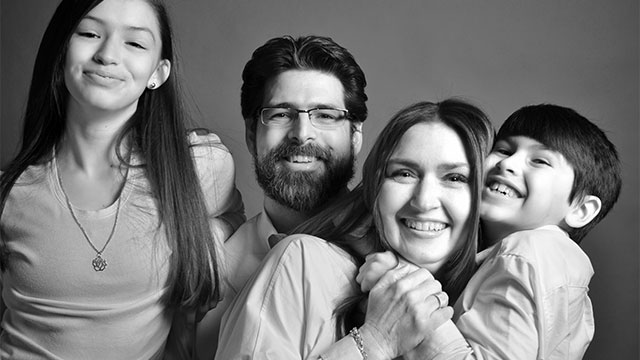 Mack Brady was two weeks shy of his ninth birthday when he died unexpectedly from a blood infection on New Year's Eve in 2012. In the time since, his parents, Elizabeth and Christian Brady, have both used writing as an outlet for their own grief and as a way to help others who are grieving.
Geoscientist Terry Engelder On Fracking, Both Good And Bad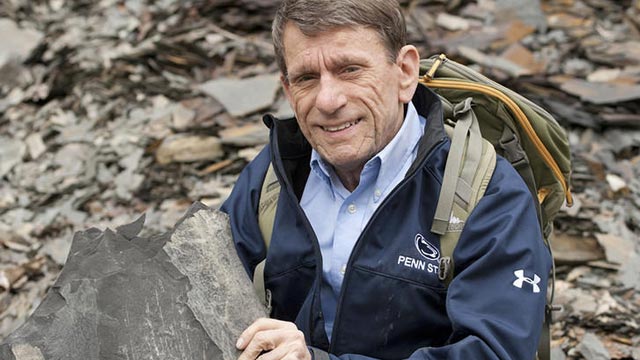 WPSU's Anne Danahy spoke with Terry Engelder, professor emeritus of geosciences at Penn State, about his work, fracking, and the natural gas industry.
Sandra Charles On The Importance of Health Education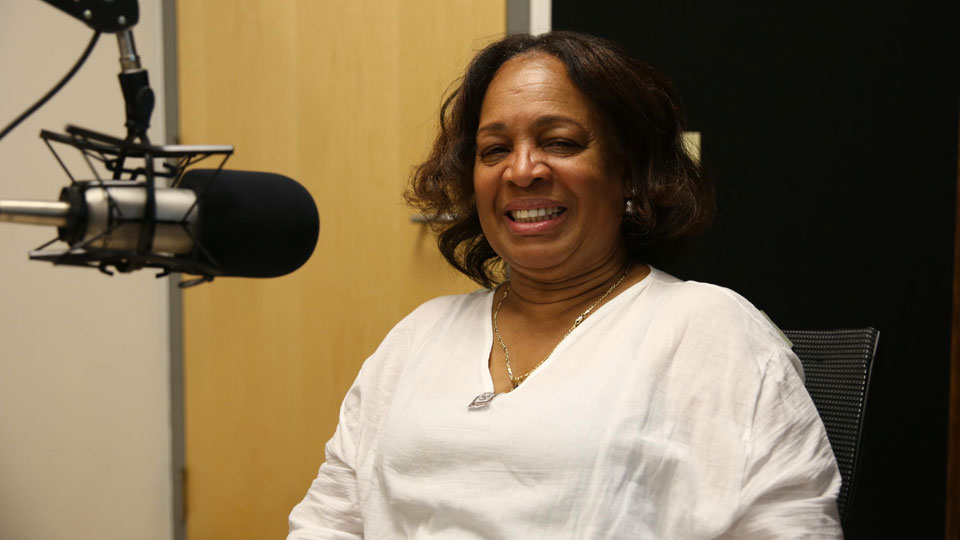 WPSU's Cheraine Stanford talks with Sandra Charles, Chief Medical Officer and Chief of Health Services for the Library of Congress, about her life and why she thinks we need to talk about mental health as openly as we do about cancer or diabetes.
Education Prof. On How K-12 School Closures Increased Inequities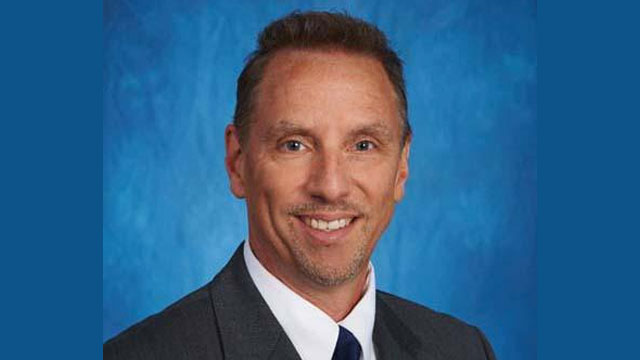 WPSU's Emily Reddy talks about the effects of the shutdown on students with Ed Fuller, an associate professor in the College of Education at Penn State.
Brandon Ogbunu on Coronavirus Transmission and Societal Impact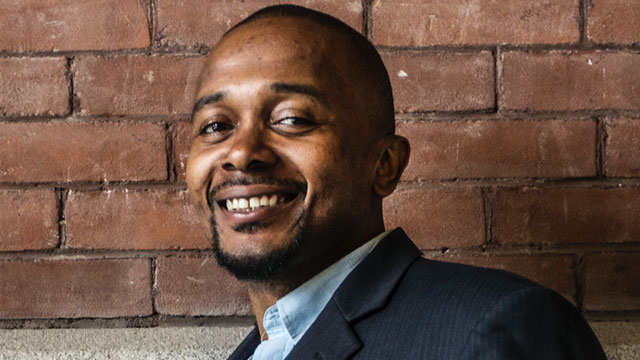 Brandon Ogbunu, Assistant Professor in the Department of Ecology and Evolutionary Biology at Brown University, talked with WPSU's Cheraine Stanford about his latest novel coronavirus research and the interactions between race, social justice, and COVID-19.
Sascha Meinrath On What The Coronavirus Tells Us About The Digital Divide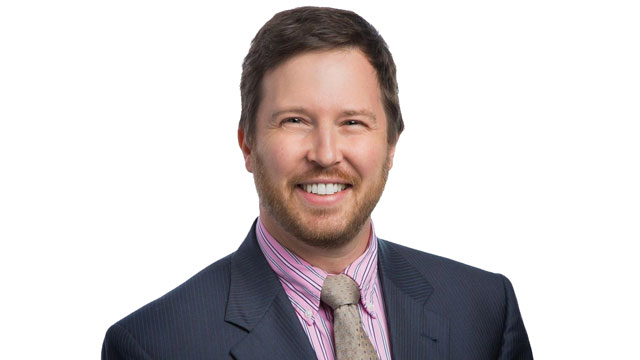 Increasingly, our daily lives are online, especially during the coronavirus shutdown. But access to the internet is not always equal, which was exacerbated by the shutdown. And the privacy implications of our online lives are sometimes an afterthought.
"Big Summer" By Jennifer Weiner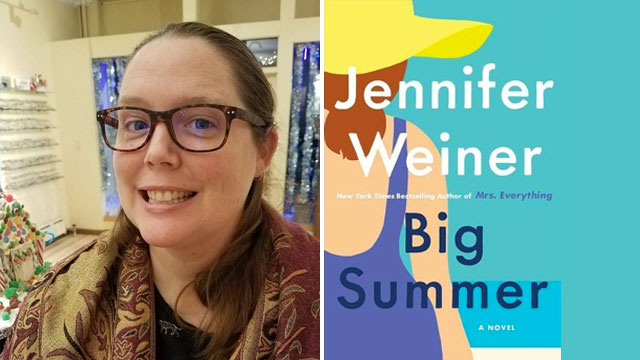 Grief Advocate Megan Devine On Changing How We Think About Loss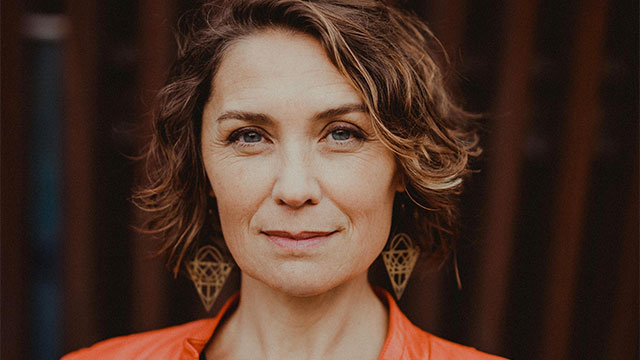 Penn State Prof. Erika Saunders On Mental Health Effects Of The COVID-19 Pandemic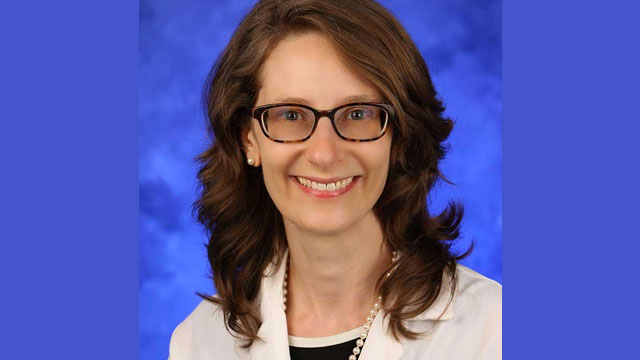 WPSU's Andy Grant talks with Erika Saunders, the chair of psychiatry and behavioral health at the Penn State College of Medicine and Penn State Health, about what effects longterm shelter orders and social distancing might have on our mental health.
Author Of 'Anti/Vax' On What We Can Learn From Past Vaccine Controversies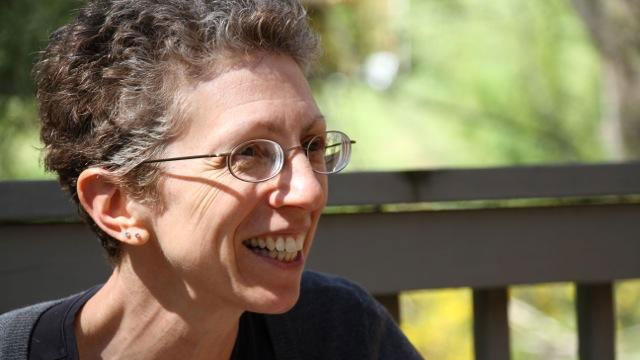 WPSU's Anne Danahy spoke with Bernice Hausman, author and  chair of the Department of Humanities in Penn State's College of Medicine about what we can learn from past vaccine controversies about the COVID-19 epidemic.
"Edison" By Edmund Morris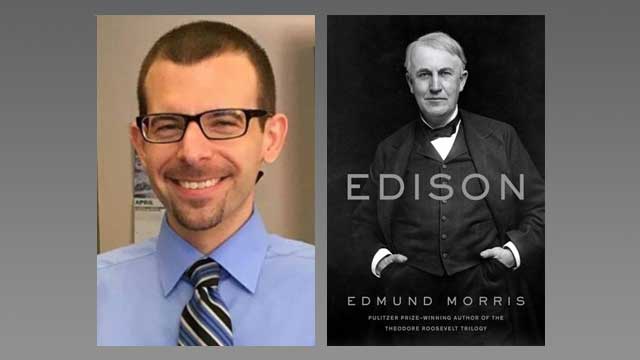 Brady Clemens reviews "Edison" by Edmund Morris
Penn State Epidemiologist On The Importance Of Community During The Coronavirus Pandemic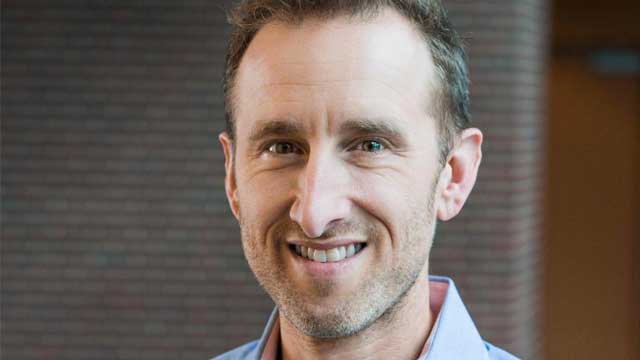 WPSU's Cheraine Stanford talks with Matthew Ferrari, an epidemiologist and associate professor of biology at Penn State, about the new coronavirus, what we know, what we don't and what it means for our community and our country.
Judith Helfand On Her New Documentary, "Cooked"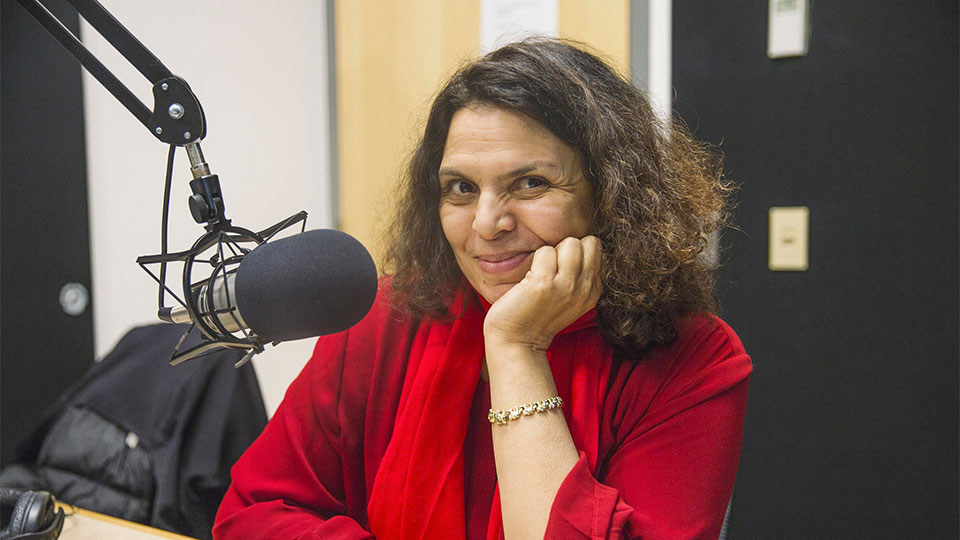 WPSU's Emily Reddy talked with the Peabody Award-winning director about "Cooked," which had its TV premiere on Independent Lens on PBS earlier this month, and about her past documentaries, which include "Blue Vinyl" and "A Healthy Baby Girl."
Pennsylvania Avian Experts On Bird Watching And News Of Their Declining Numbers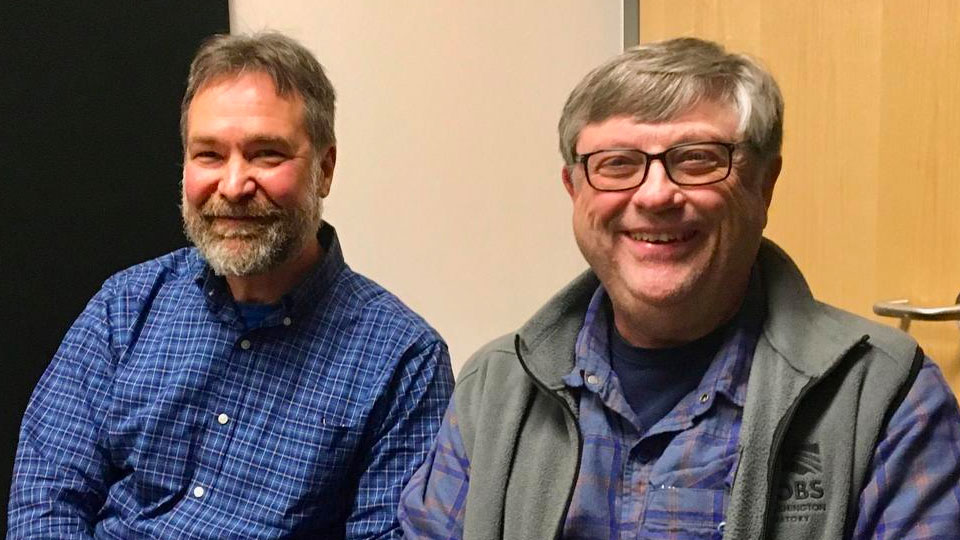 WPSU's Anne Danahy spoke with Greg Grove, editor of Pennsylvania Birds, and Doug Wentzel, president of the State College Bird Club, about bird watching and industry trends.
Cartoonist And Music Historian Talk About Their Love Of Old Blues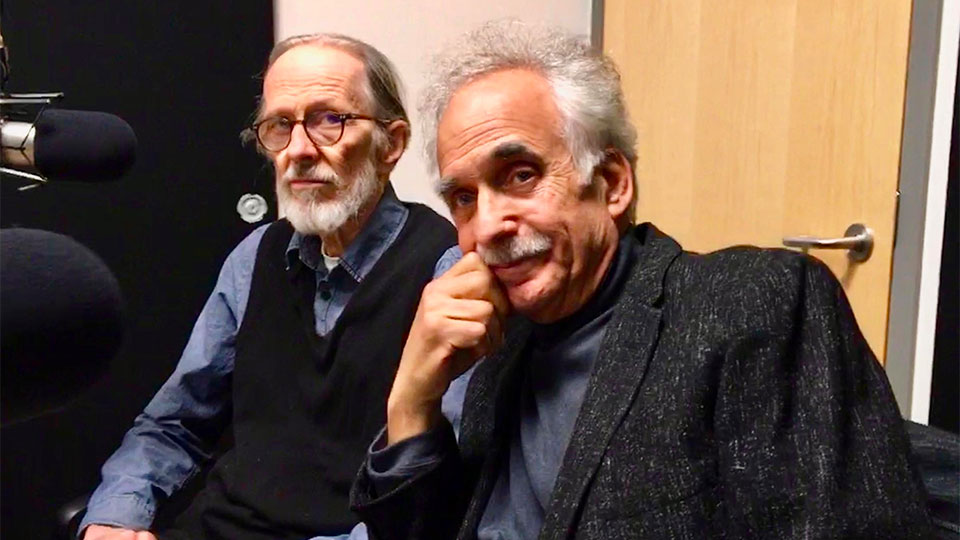 WPSU's Anne Danahy spoke with underground cartoonist R. Crumb and Penn State Professor Jerry Zolten about their love of old blues music and records.
Mike Domitrz on Practicing Respect as a Skill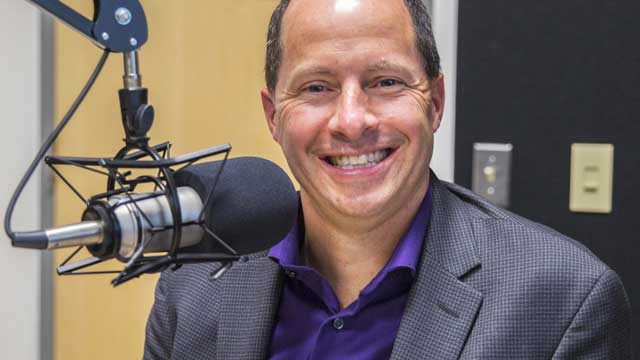 WPSU'S Min Xian talked with Domitrz about consent, intimacy and respect in relationships and in the workplace. Domitrz believes respect is a kind of skill and takes practice.
Former Penn State Research VP Pens Children's Book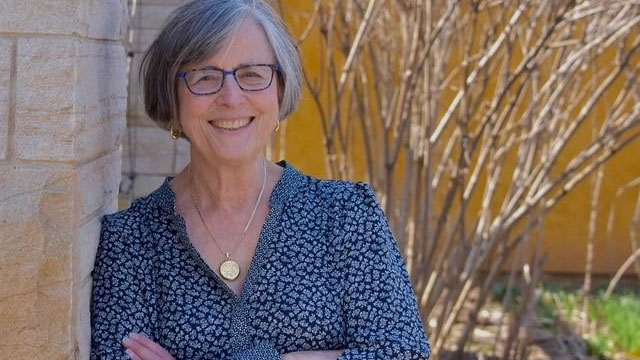 After working at Penn State for 36 years and then retiring as undersecretary for science at the Smithsonian Institution, Eva Pell is writing children's books.
I Believe In Party Dresses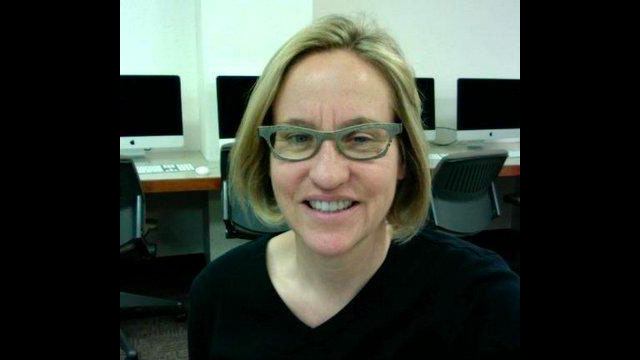 I believe in party dresses. My mother and I both use clothes to make a statement.
Pa. State Prison Inmates Discuss Peer Support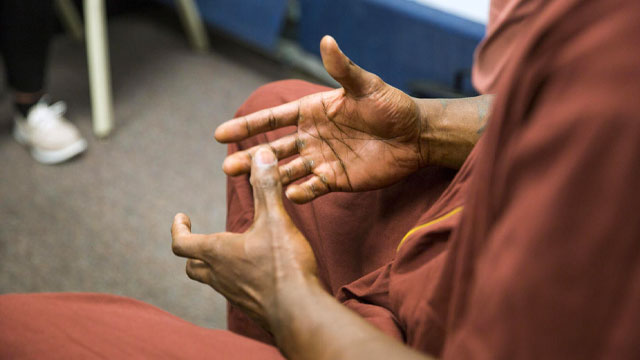 As part of the WPSU project "Overcoming an Epidemic: Opioids in Pennsylvania," WPSU's Anne Danahy spoke with six inmates at Rockview state prison in Centre County. The inmates are participants in the state Department of Corrections Certified Peer Specialist program or CPS, which trains them to provide peer support to other inmates.
I Believe in Jeopardy!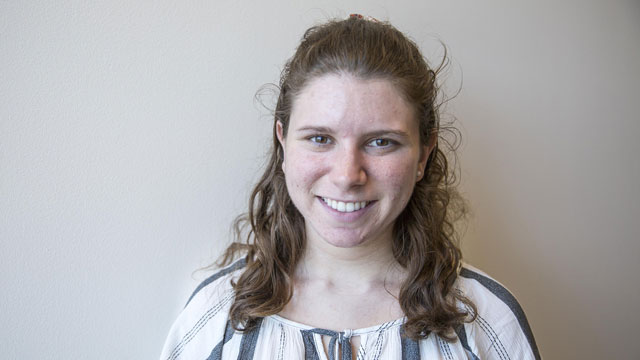 Growing up, my family had a dinnertime routine. No matter what food we were eating or who was sitting around the kitchen table that night, we would always watch Jeopardy! at 7 o'clock.
Goldie Blumenstyk On Better Serving The Growing Numbers Of Adult Learners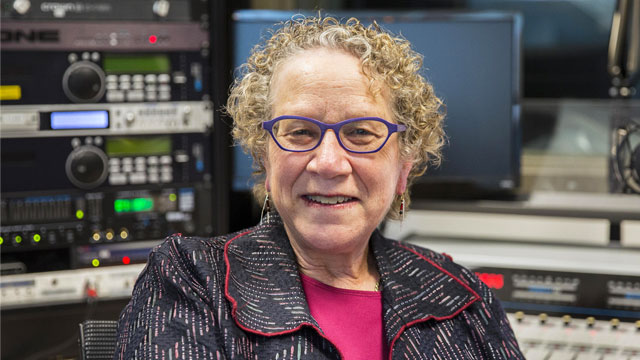 Goldie Blumenstyk is a senior writer and editor at the Chronicle of Higher Education. She talks to WPSU about how colleges can better serve the growing number of adult learners.
Two-Time Cancer Survivor Marjorie Miller On Life After Cancer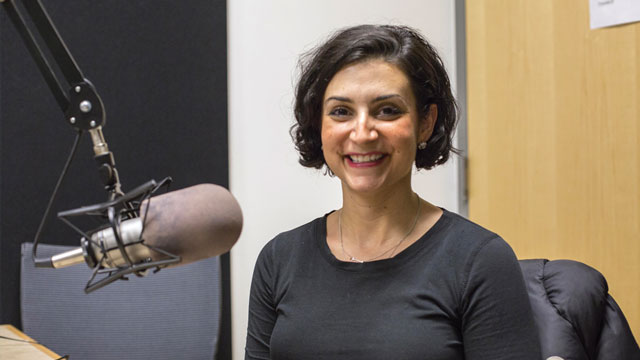 Marjorie Miller, a two-time cancer survivor, volunteers and speaks about her personal experience to raise awareness for cancer survivors.
A Political Cartoonist On Using Satire In Today's Times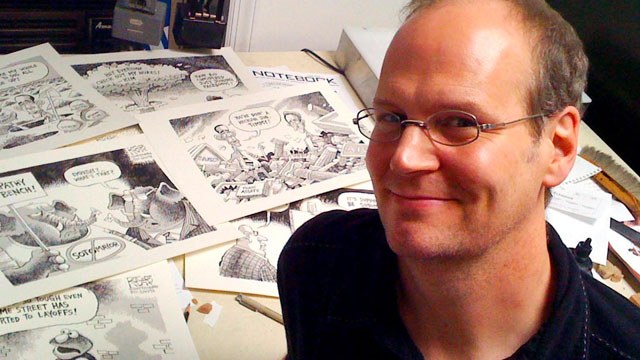 Rob Rogers is an award-winning political cartoonist who was fired after 25 years at the Pittsburgh Post-Gazette. WPSU's Anne Danahy talked with Rogers about why he lost his job, how he decides who to satirize and his new book.
School Segregation & Brown V. Board Of Education 65 Years Later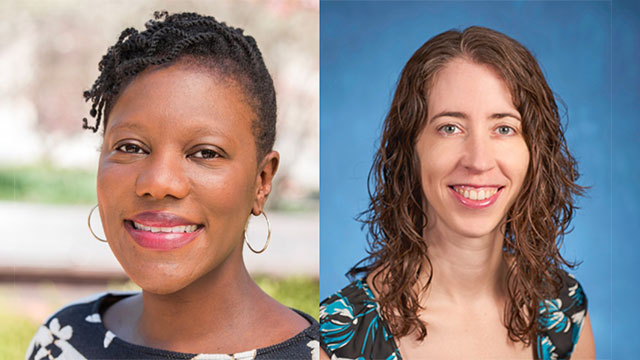 Sixty-five years ago, the Brown v. Board of Education supreme court decision found that separate was not equal. We'll talk with the organizers of a Penn State conference on the historic case, about school segregation then… and now.
I Believe In Board Games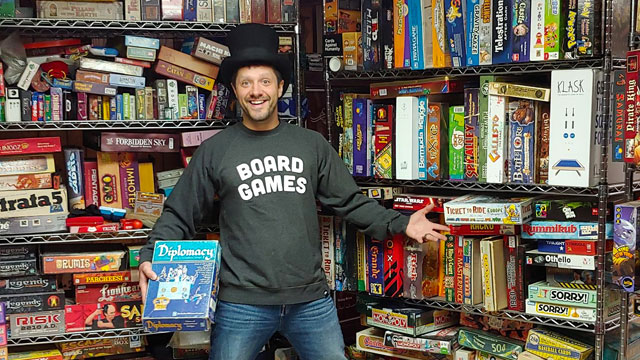 As a kid, I started with the basics like chess, Othello and Monopoly. As I got a little older, games like Stratego, Risk and Mastermind were added to my collection.
Director Shidan Majidi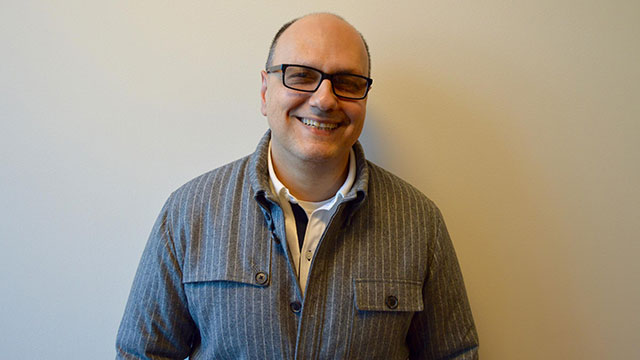 We talked with Director Shidan Majidi about his documentary "Me, the 'Other,'" how to overcome prejudice, and what it means to be the "other."
PA's Lieutenant Governor on Marijuana, the Board of Pardons, and Why He Got into Politics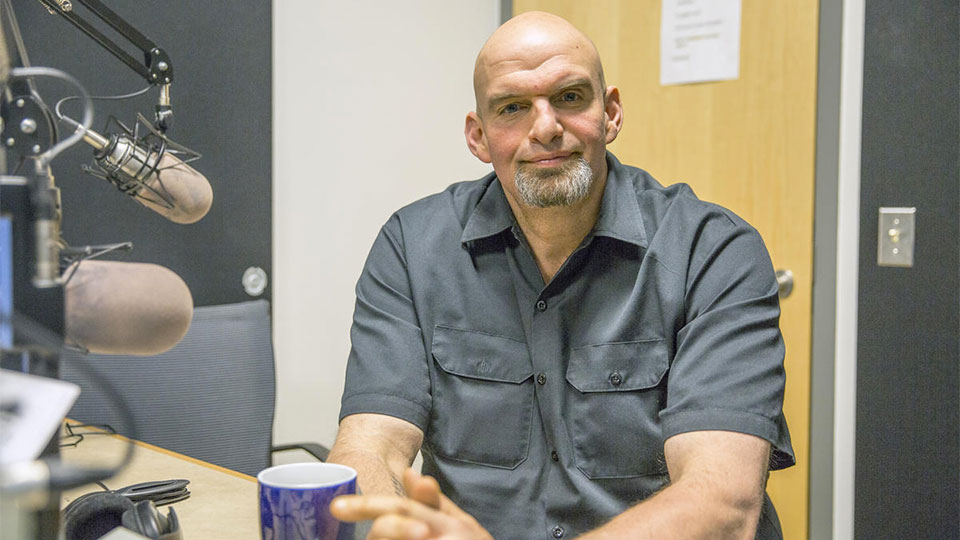 WPSU's Anne Danahy spoke with Lieutenant Governor John Fetterman about legalizing marijuana, Gov. Tom Wolf's proposal for a severance tax to fund infrastructure and why he got involved in politics.