Family Night Space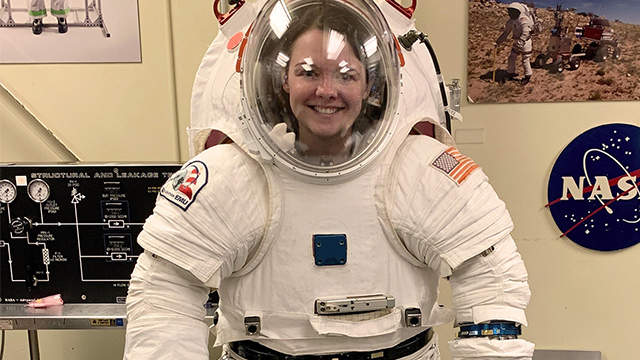 Explore Space Together!
Thursday, November 4, at 6:00 p.m. on WPSU-TV
Have you always been curious about space? There?s a lot to wonder about, right? When you think about jobs related to space, you probably think astronauts walking on the moon or those doing the countdown in mission control. There?s no doubt those jobs are exciting! But there are so many other careers related to space that do not involve a space suit.
On Family Night: Space we'll meet people who are involved in space travel without traveling to space! Think of the doctors who care for astronauts, or the people who create yummy space meals or even the folks who figure out what to do with trash on a space shuttle! There are so many interesting jobs that exist within the field of aerospace!
Everything you'll need can be found right in your own home!
During the broadcast, kids will get a chance to put their aerospace skills to work in fun, hands-on activities. Families can gather supplies found at home: paper, a pencil, aluminum foil and tape. So, if you and your children want to learn more about the exciting field of aerospace and you?re looking for a way to create some fun family memories, don't miss Family Night: Space.
Brought to you by Pennsylvania PBS and Your Learning Neighborhood