A Letter from Eva Mozes Kor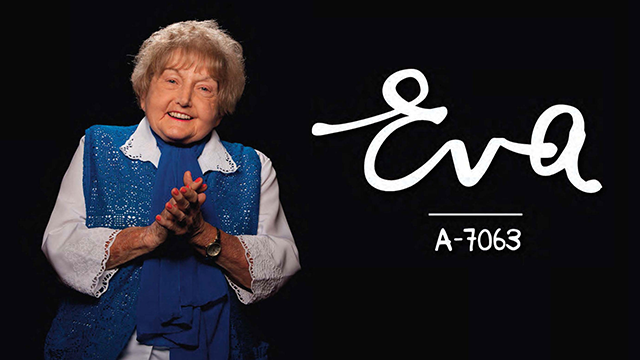 Eva Mozes Kor, a Holocaust survivor, became a global ambassador for peace, forgiveness and inclusiveness. Read this letter Eva Kor wrote emphasizing four overarching life lessons she encouraged everyone to live by.
Pattern Power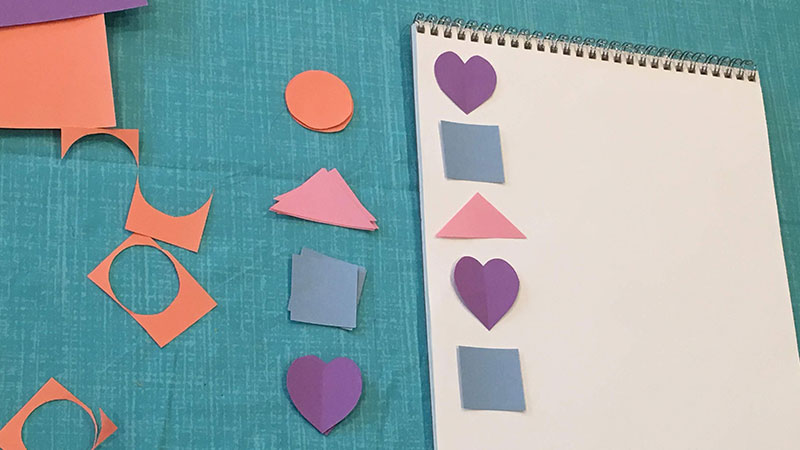 Practice creating and replicating patterns—an important math skill—with this simple activity.
Dancing Raisins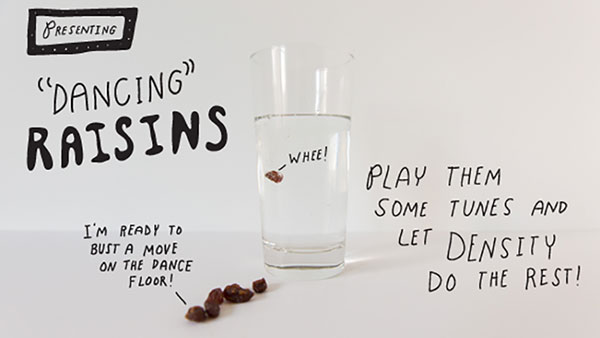 Learn about density and displacement with this fun, easy experiment. Turn on some tunes and discover how raisins bust a move!
Martin Luther King Day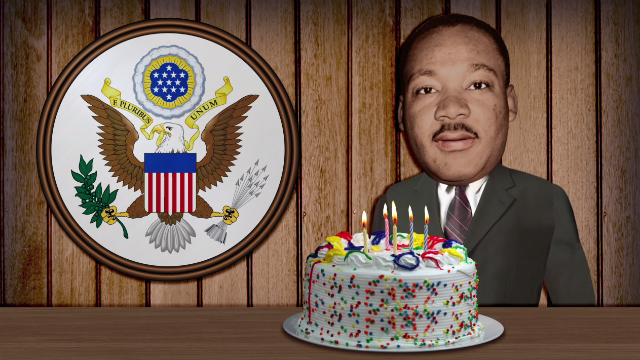 The third Monday in January is a national holiday observing the birthday of Martin Luther King Jr. Learn more about this leader of the civil rights movement and about how we honor him today.
Magic Milk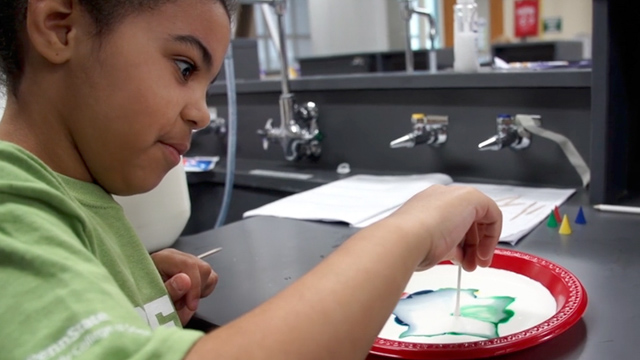 When food coloring and soap are added to whole milk, strange things happen. Will the same thing happen with kinds of milk that have different fat contents?
Washy Wash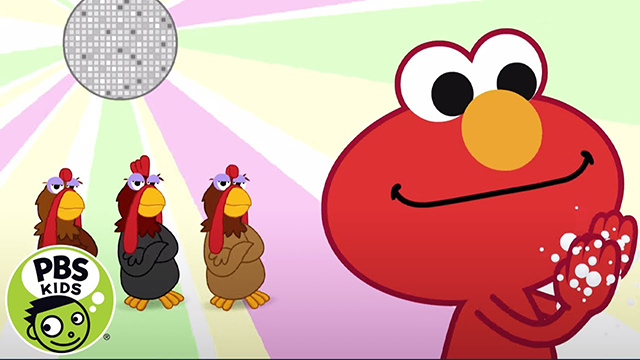 Hand washing keeps us healthy. Be like Elmo and make sure to wash your hands often for at least 20 seconds—just enough time to sing this song once!
Popsicle Stick Explosion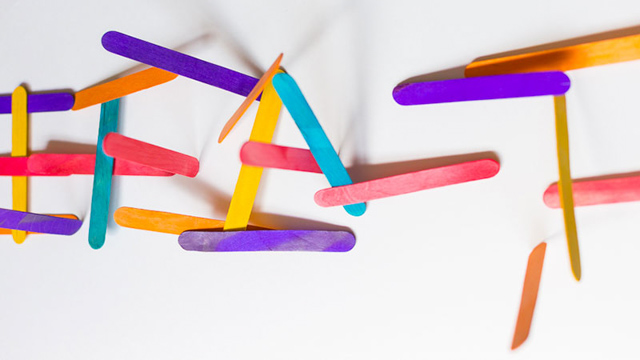 Woven popsicle sticks are a blend of art, math, science and just enough mischief to make it an engineering feat of awesomeness! 
Button Snowflake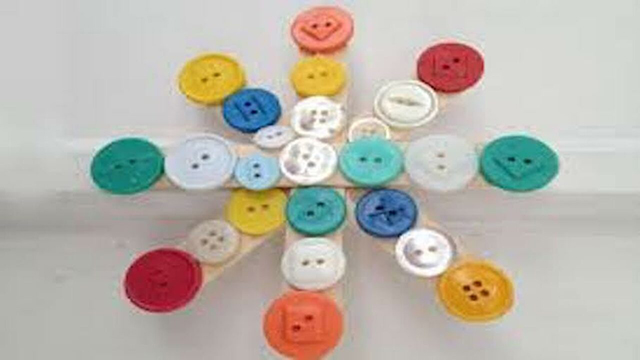 Add some kid-friendly decoration to your home with these ornaments made from popsicle sticks and colorful buttons.  
PBS Kids Scratch Jr.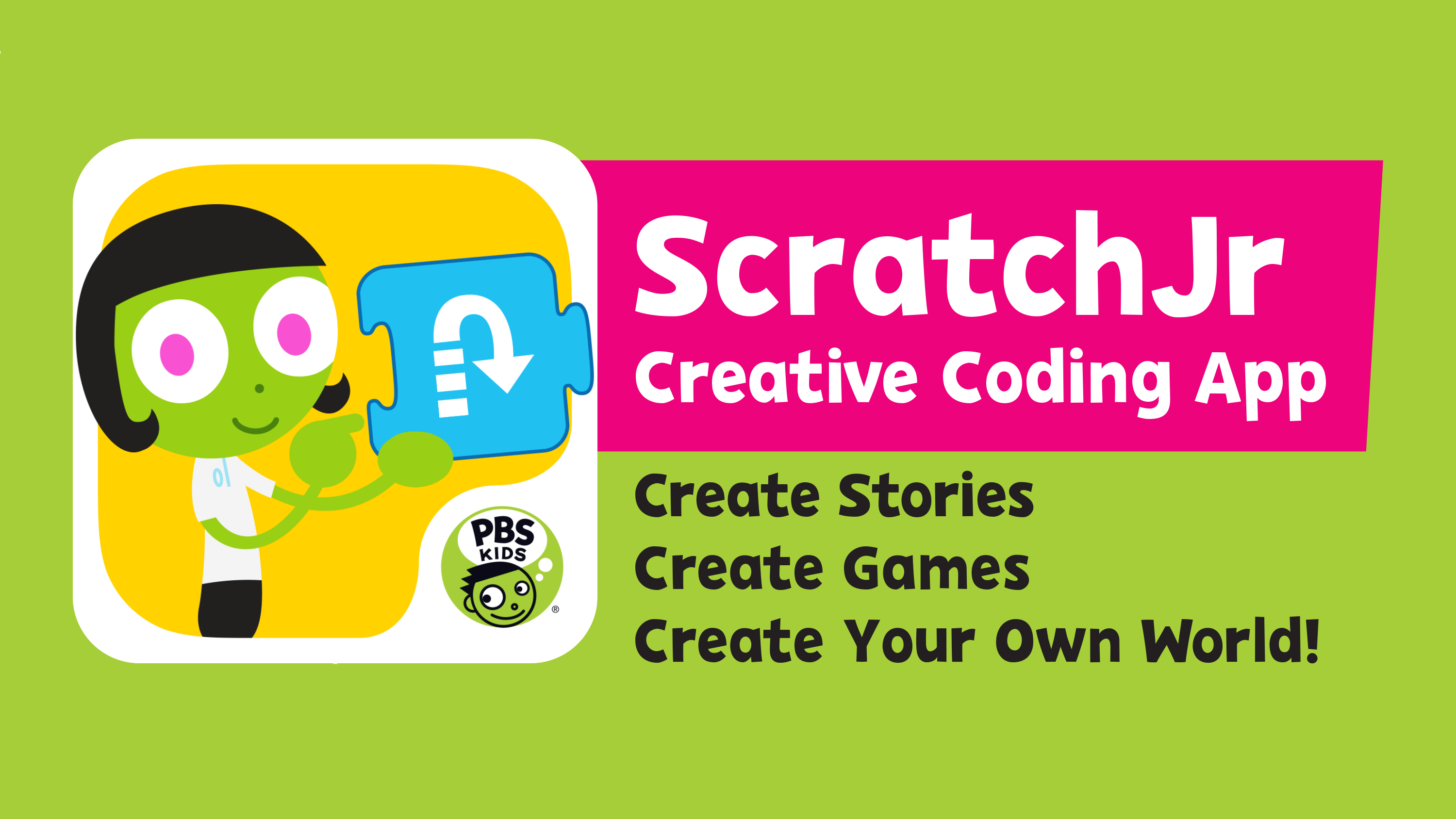 Is your child interested in coding? The @PBSKIDS ScratchJr app is a fun way to teach kids coding skills using the characters they love!  
Density Tower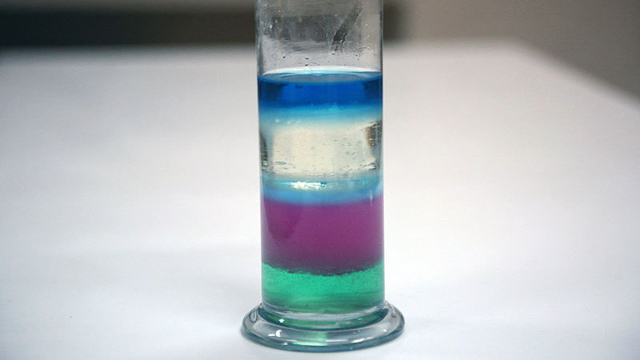 Make colorful layers using liquids of varying densities, then experiment to see which items sink or float to each layer! 
"Get Out the Mad" Cookies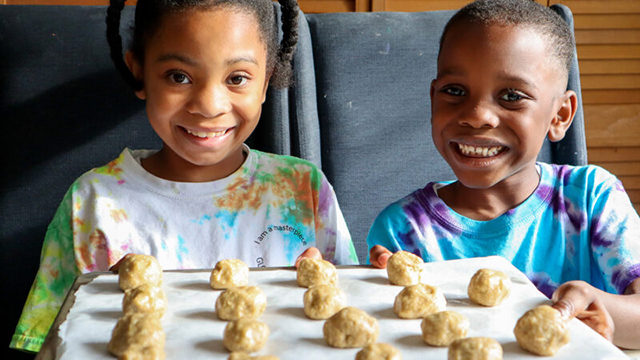 How do you talk with your children about managing their feelings? This activity encourages children to knead and pound dough as one way to talk through and deal with feelings like anger and frustration.  
Backwash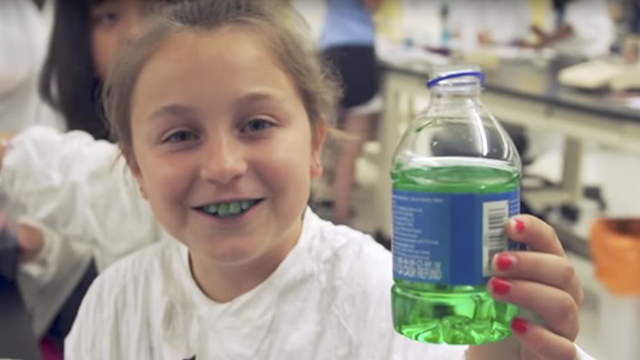 Does saliva really wash back into the milk carton from your mouth when you take a drink? Test it for yourself using powdered drink mix and see what happens! 
Molly's Winter Kitchen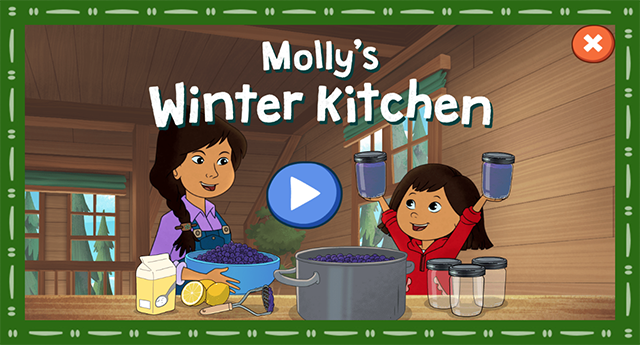 Help Molly of Denali and her mom prepare traditional foods to last all winter! Learn about different ways of preserving foods like moose stew and blueberry jam.  
Simple Sorting At Home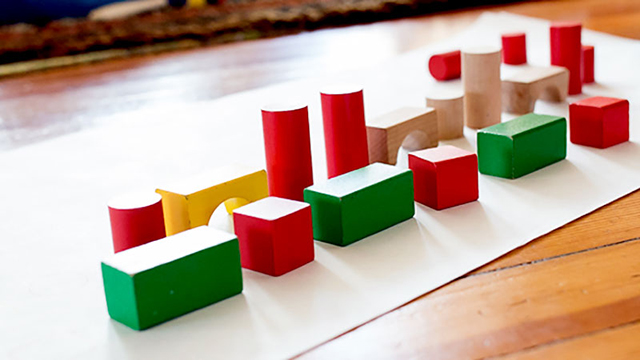 Use this activity to help your child notice differences, follow simple directions, sort objects, and identify patterns. These are important steps for data collection and analysis – which are a part of the scientific method! 
Flashlight Constellations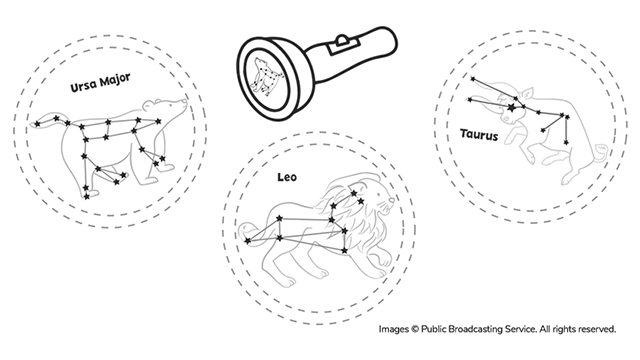 For thousands of years, humans have looked up at the sky and told stories about the stars twinkling in the night. In this activity, your child can learn more about several well-known constellations as you talk about the stories and science behind them. 
Gratitude Jar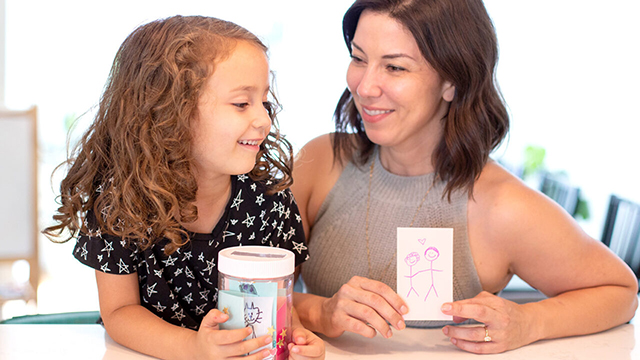 A gratitude jar is the perfect project to help your child express thankfulness! As they draw the things for which they are thankful, add the drawings to the jar and watch the collection grow.  
Magnificent Mimicry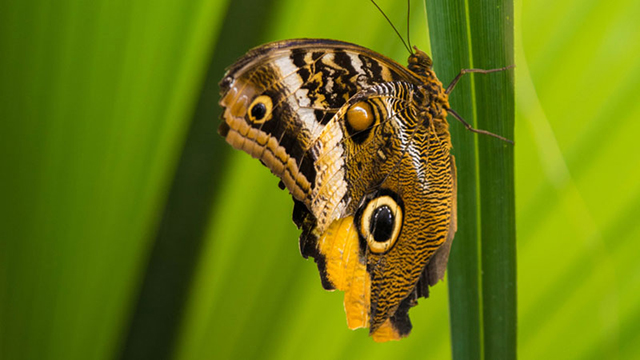 Mimicry occurs when a plant or animal looks like another species to help it survive. Try this experiment to explore how Viceroy butterflies use mimicry to trick predators! 
Elmo's World Kindness Bingo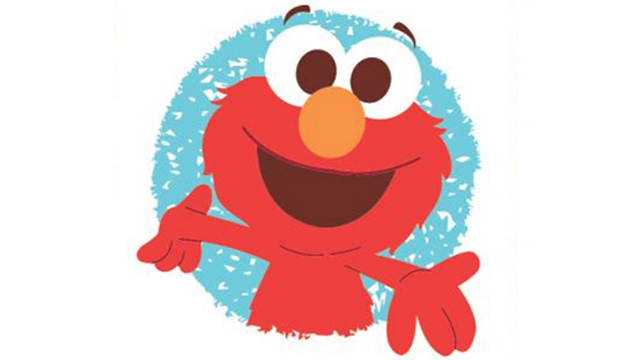 World Kindness Day is November 13th. Download and print this kindness bingo card and see how many acts of kindness your children can complete.  
Exploding Baggies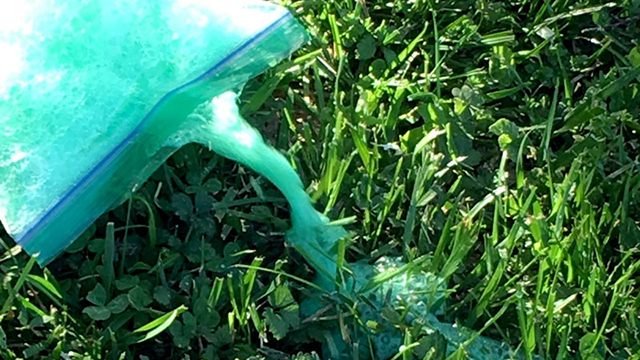 Combine a liquid and a solid and watch the chemical reaction that's BIGGER than the components themselves!  
Fry Bread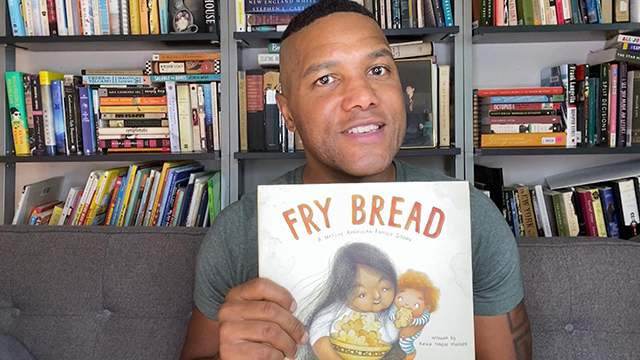 In this video from Let's Learn, author Kevin Nobel Maillard reads, Fry Bread: A Native American Family Story, a book celebrating Native American culture. After reading, he and his two children create fry bread using playdough.  
Foam Fountain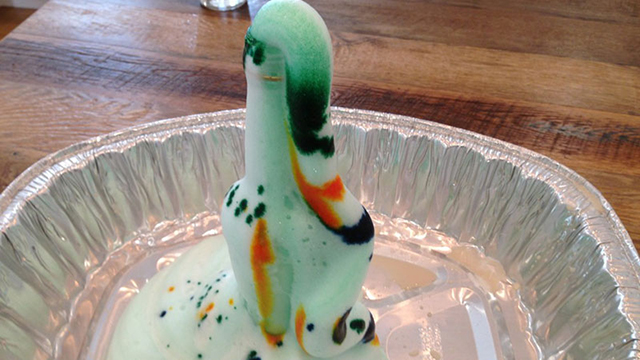 Create a fantastic foaming fountain with a few household ingredients. 
Halloween Haunted House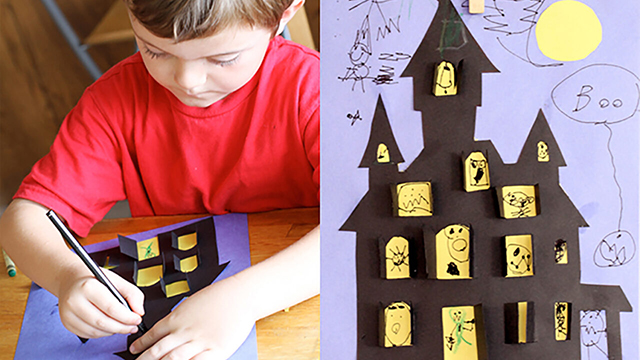 Children can draw spooky creatures in the windows of their own lift-the-flap haunted house with this fun Halloween craft for all ages.  
Oobleck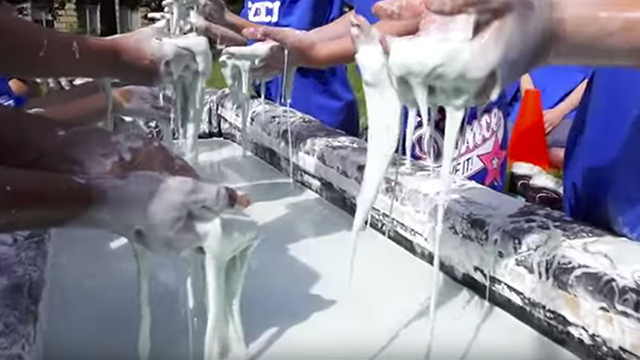 When is a liquid not always a liquid and a solid not always a solid? 
When it's "Oobleck"! Explore Non-Newtonian fluids – solutions that change their state of matter under pressure! It's easy to make and super fun to play with. Try it! 
Reading Buddies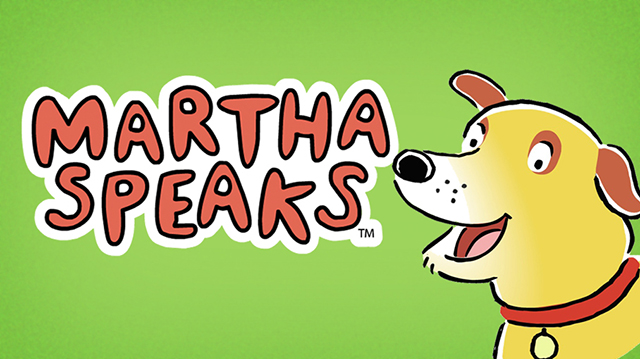 Over 10 sessions you can help your child learn new vocabulary and inspire a love of reading book using the Martha Speaks Reading Buddies Program. Each session provides plans, book suggestions,  and activities designed around a set of new vocabulary words to explore. 
Sink or Float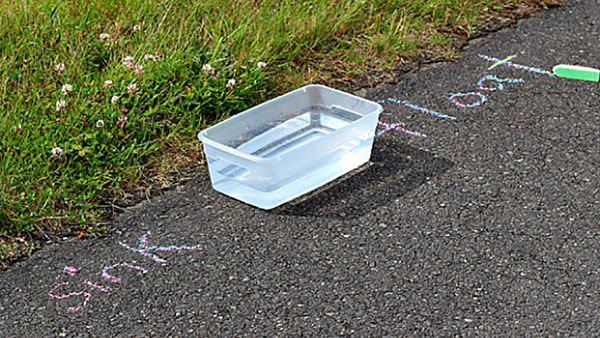 Learn about density in this simple experiment you can do in your bathtub, kitchen or outside. 
First Fish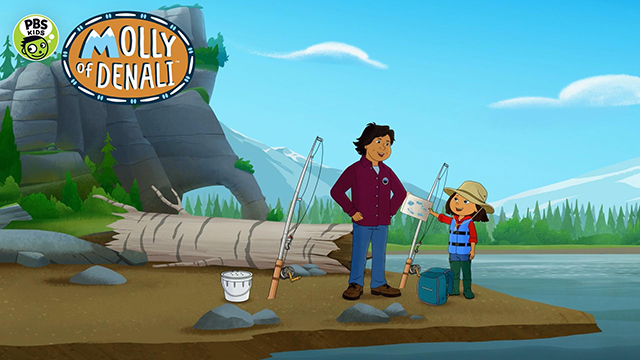 Explore Alaska Native culture and values with Molly of Denali as she catches her first fist and follows the tradition of honoring one's elders by offering her prized catch to her grandpa.  
Friendship Cards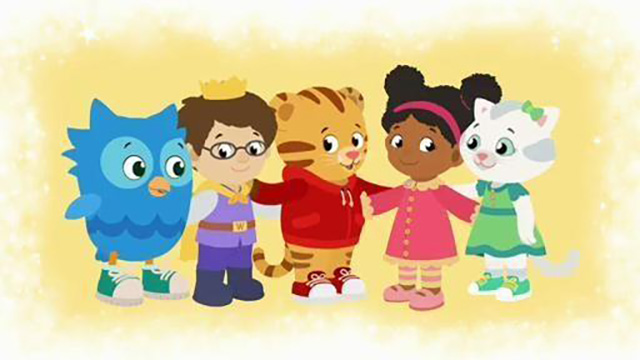 Spend time coloring and decorating these Daniel Tiger friendship cards with your children as you discuss friendship and what makes a good friend with them. 
Watch a Seed Grow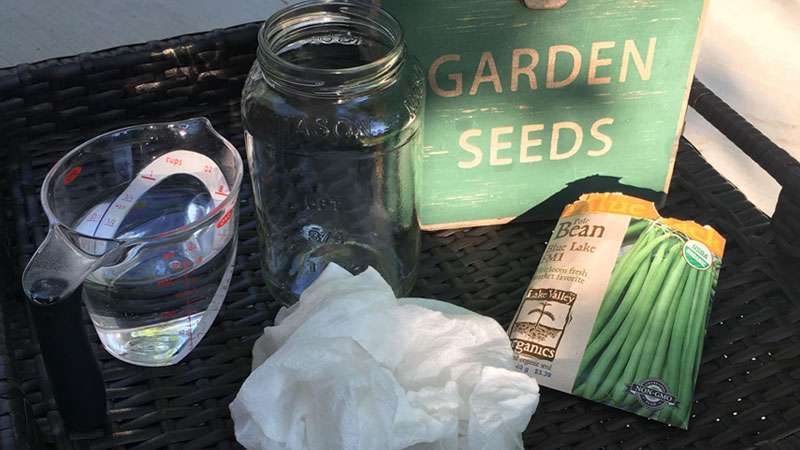 Use fast-growing seeds in this experiment, and you and your child can closely monitor all of the stages of growth a seed experiences!
How Do Plants "Drink" Water?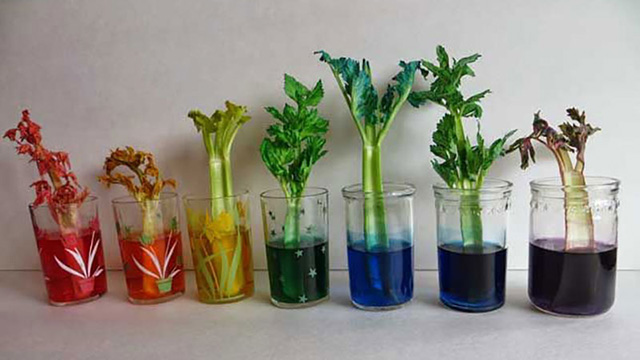 You may know that you have to water plants to keep them alive, but how do plants get water from the soil into the parts they need? Try this experiment to learn how! 
Apple Donuts
Snack Hacks are fun healthy recipes to make with your child that provide positive experiences with healthy foods. Make this fun, healthy twist on the fall favorite apple donut. 
Salsa: Spanish for Children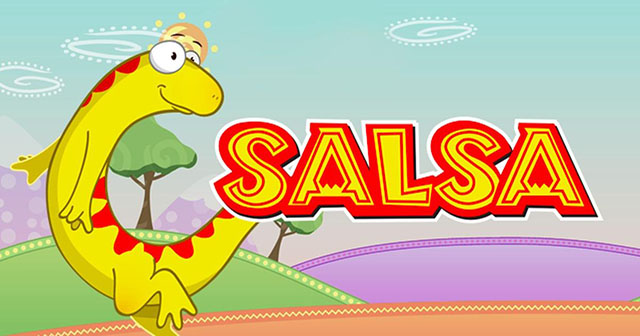 SALSA is a series of videos that blends puppets, animation, live action and music to create a unique experience for first-time learners of Spanish language and culture.
Bumblebee Bonanza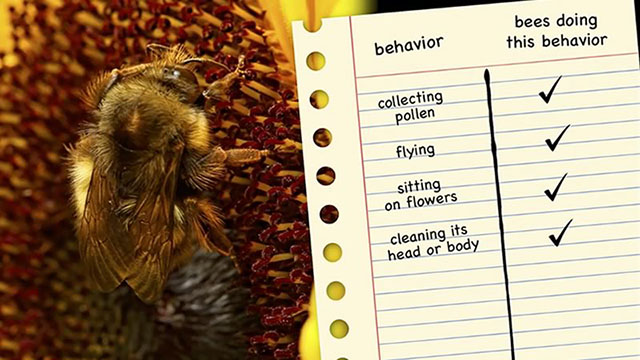 Take a trip outdoors and spend some time observing bee behavior. Learn how to be safe when watching bees while learning about these amazing insects.
Coding with Peanut Butter & Jelly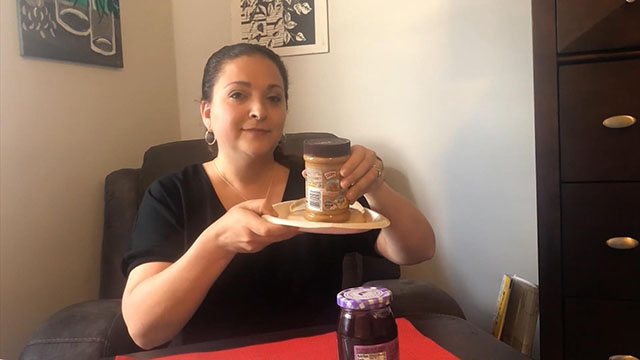 Learn the basics of coding with this fun video in which Valerie Brock builds a PB&J. Children are then encouraged to solve fun, simple coding sequence puzzles.
Pattern Power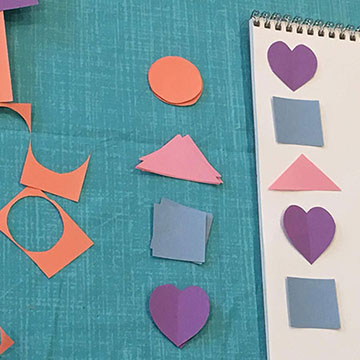 Can you follow the code? Work with you child on pattern recognition in this interactive activity in which you create a pattern with cutout shapes and have them replicate it.
Our Favorite Day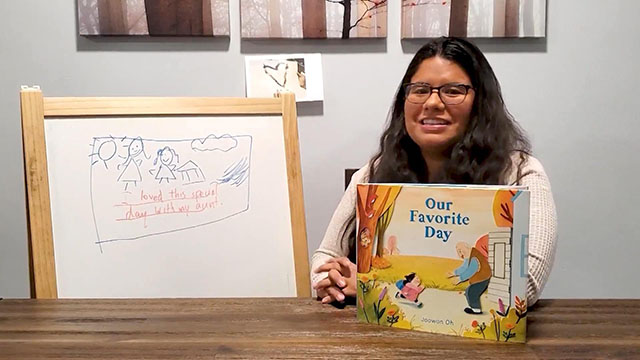 Watch a reading of the book Our Favorite Day by Joowon Oh. Then share and draw some of your favorite days together.
Family Sharing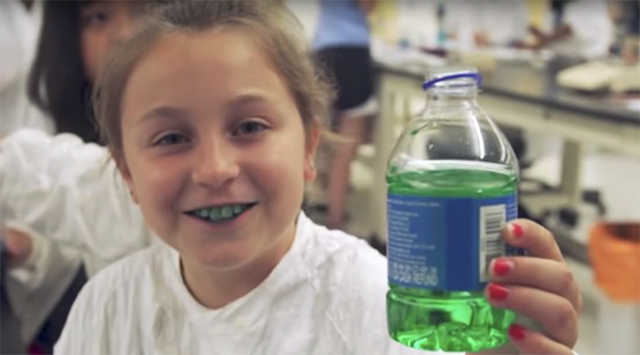 Families share many things, but does that include germs? Discover if drinking straight from the milk carton really does leave backwash behind in this fun at home experiment.
Arthur – All About Community: Making a Difference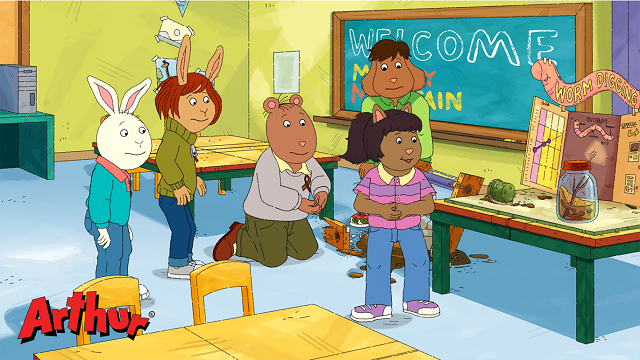 Learn with Arthur and friends on how to make a difference in your community and connect with your neighbors.
First Day of School Sign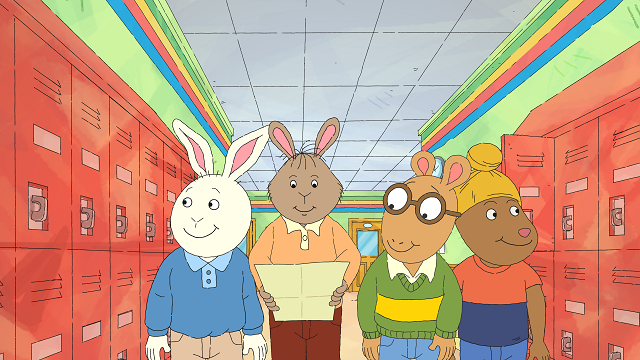 Celebrate the first day of school by completing this poster! Keep it in a scrapbook to see the changes over the years.
Dancing Raisins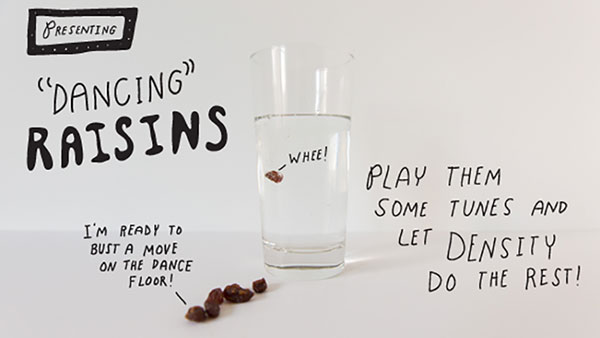 Learn about density and displacement with this fun, easy experiment. Turn on some tunes and discover how raisins bust a move!
Create a Yup'ik Dance Fan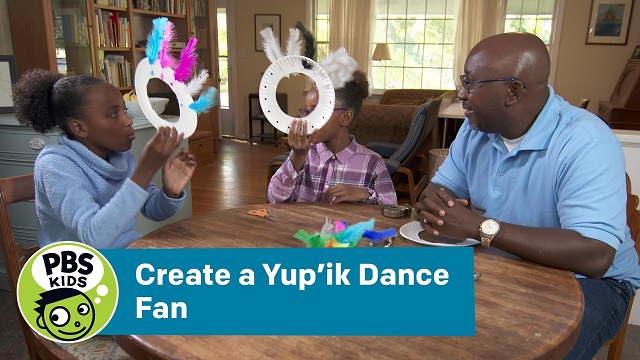 Explore an Alaska Native dance tradition with your child by making a Yup'ik dance fan together.
Make Your Own Mathroom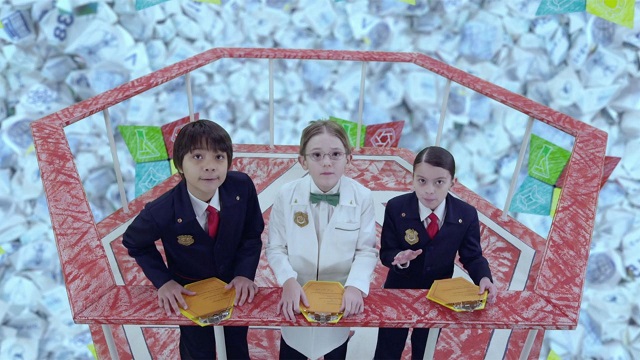 This Odd Squad craft supports fine motor skills while learning about operating with numbers and introducing children to fractions.
Simple Sorting at Home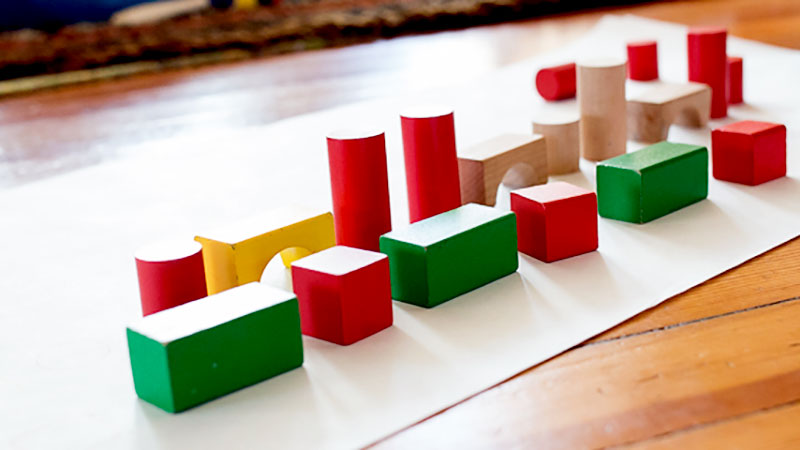 Turn everyday tasks into math activities.
Back to School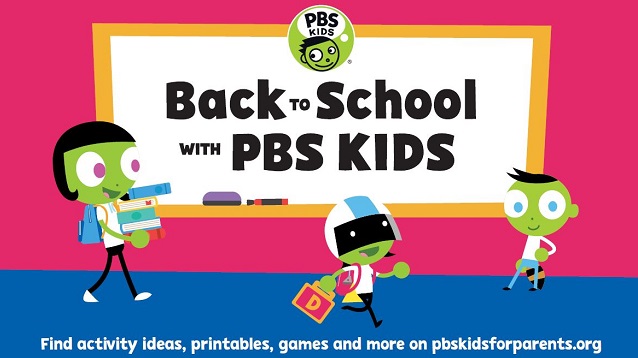 These back to school-themed activity sheets allow children to choose their own learning adventures.
Foam Fountain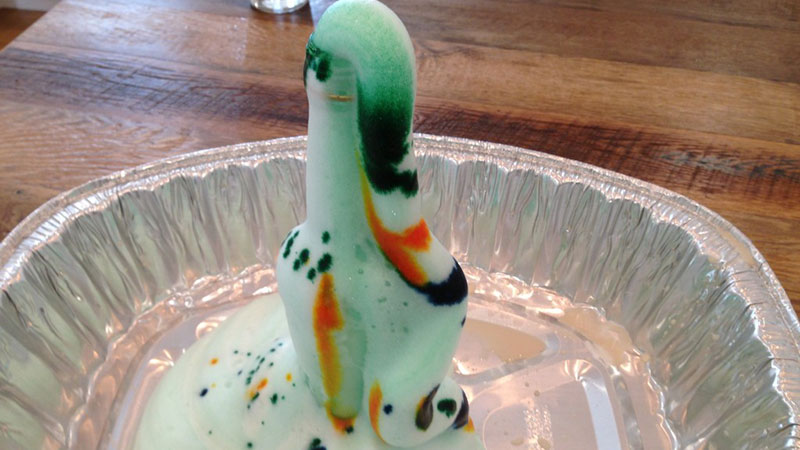 Create a fantastic foaming fountain with a few household ingredients!
Creating Routines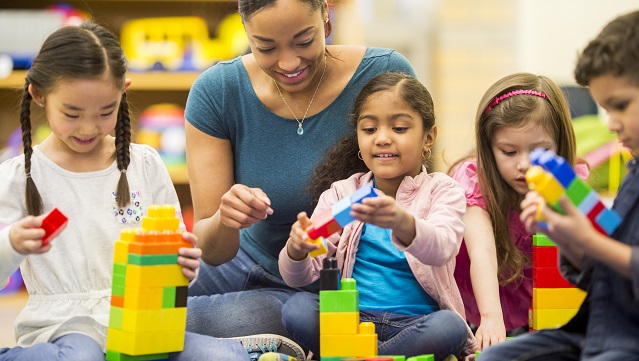 It's always a good time for children to brush up on everyday routines like greeting friends, picking up toys, and getting ready for bed. This collection is filled with tips and ideas!
Dancing Raisins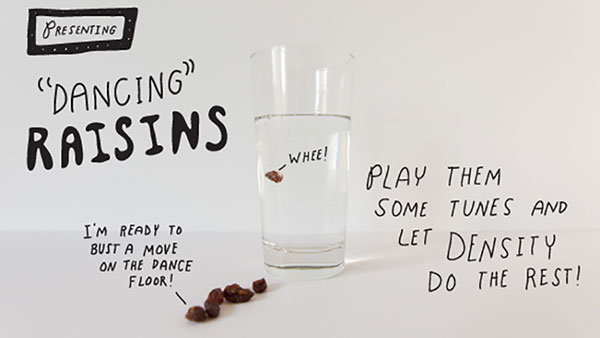 Learn about density and displacement with this fun, easy experiment. Turn on some tunes and discover how raisins bust a move!
Reading and Sharing Stories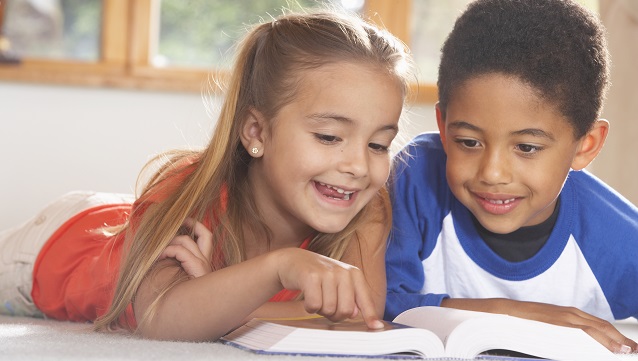 Words can take you anywhere! Use the activities in this collection to help build literacy skills and create and share family stories.
Investigating Animals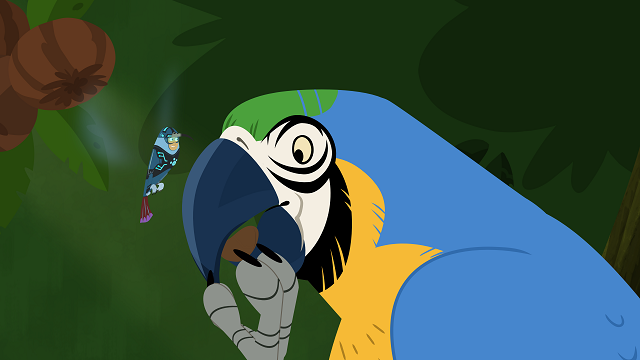 Crawl like an ant, jump like a frog, and gallop like a horse!
Magnificent Mimicry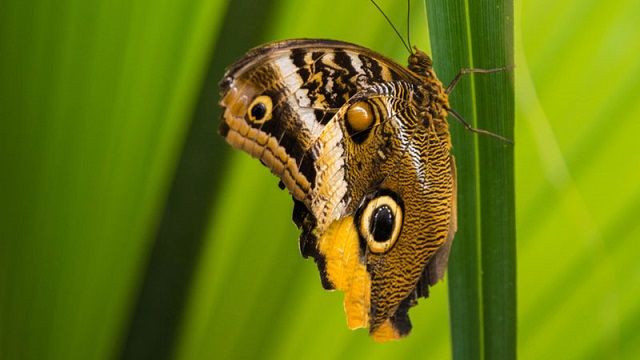 How do Viceroy butterflies use mimicry to trick predators?
Experiment With Walking Water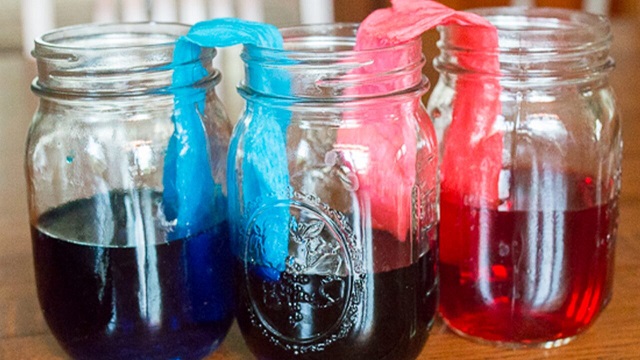 This fun science activity introduces basic concepts of physics and gravity.