Won't you help WPSU this spring?
Opportunities to help at the WPSU phone bank during a TV Fundraiser are here!  Here is the link to view the schedule and sign up:

https://www.signupgenius.com/go/10c0544a9aa2babf58-sixdays
There are many ways to volunteer some time at your PBS/NPR station, WPSU.  You will be alerted to all opportunities to see how you might help, by filling out a Volunteer Profile.  The link is below.

Thanks again to all our loyal, amazing volunteers!
Be sure you have a Volunteer Profile filled out here.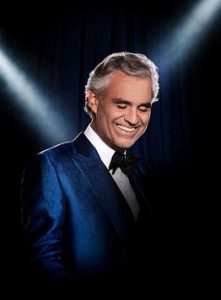 Andrea Bocelli turns 60!  Come in during his celebration to help answer phones!