PBS Kids: Let's Go Luna!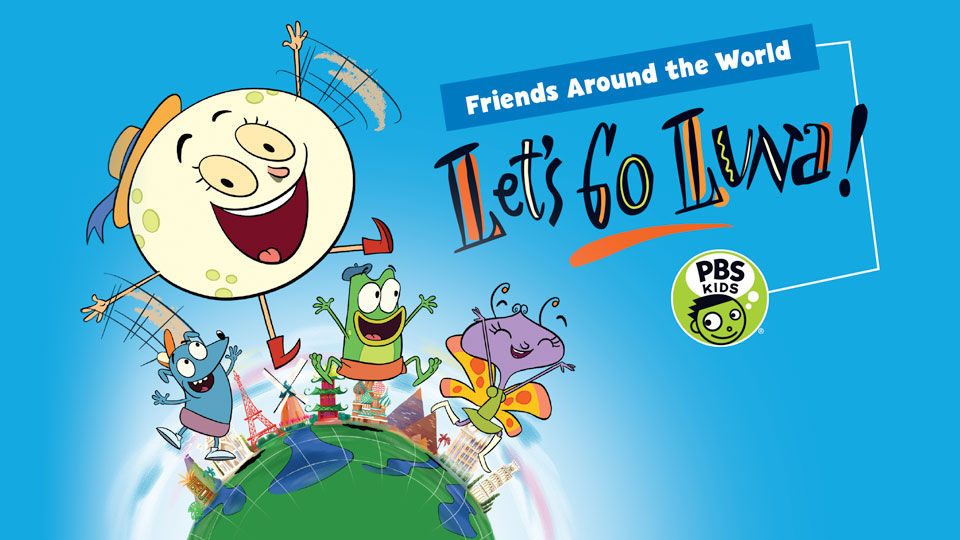 Advance Screening Event
Join us at WPSU Studios for a screening of Let's Go Luna! Learn about the different cultures in the world through fun activities available for the whole family. Make a "passport", and explore our world map!
Saturday, November 17, 2:00–4:00 p.m.
WPSU Studios, Outreach Building, 100 Innovation Blvd., University Park.
Activities
Fill your PBS KIDS Passport by learning about the countries featured in season 1.
Learn about people around the world and how they dress, what they eat, and where they live.
Bring your child's favorite blanket and watch the first 1-hour episode in the WPSU studio together. (Chairs for grownups will be provided.)
Activities begin at 2:00 p.m., screening at 3:00 p.m.
This free event requires advance registration.
Register to Attend »
---
Sensory-Friendly Screening
Saturday, November 17, 10:00 a.m., at the Rowland Theatre, Philipsburg
WPSU will also be co-hosting a sensory-friendly screening of Let's Go Luna! on the same day at the Rowland Theatre, in Philipsburg. Kids and adults are welcome and admission is free with no registration required.
---
Broadcast Premiere
Wednesday, November 21
Let's Go Luna! is about exploring people and countries of the world countries through local language, music, and dance. The program will run two times every weekday and be part of PBS KIDS 24/7.