Celebrate Japan's Oshogatsu Holiday with Ozoni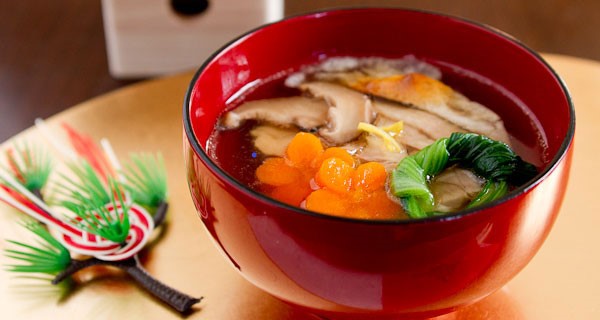 Japan's December celebration is called Oshogatsu, and it's celebrated on the first day of the New Year. Oshogatsu is the holiday when families head over the river and through the woods to grandma's house.
All About Hanukkah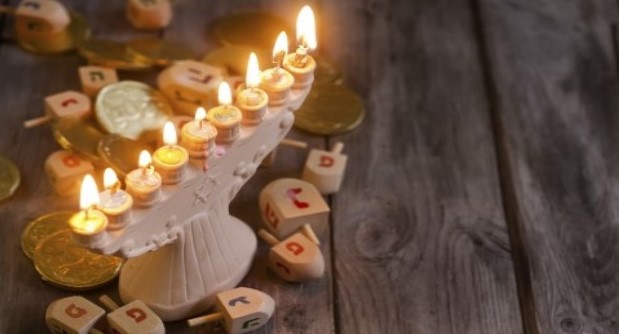 Hanukkah is a Jewish celebration, but anyone can find meaning in the holiday. Check out the origins of the tradition, and how it is observed today.
Thankful Tree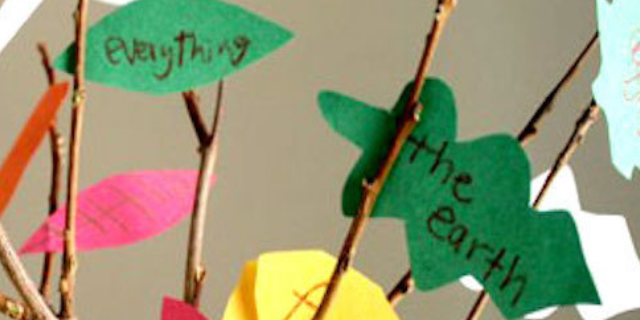 Celebrate the beauty of fall by creating a festive centerpiece for your Thanksgiving table!
Harvest Shakers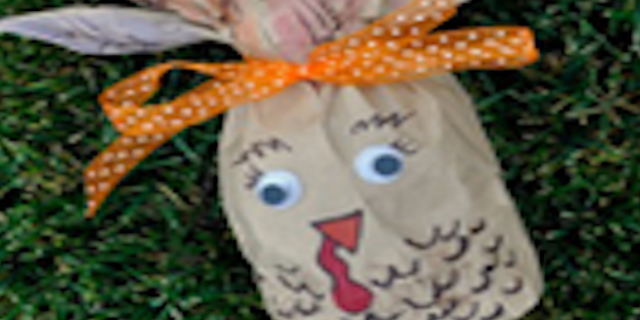 Make it then shake it! Create two to make a musical duo and have twice the fun.
Learn About Relatives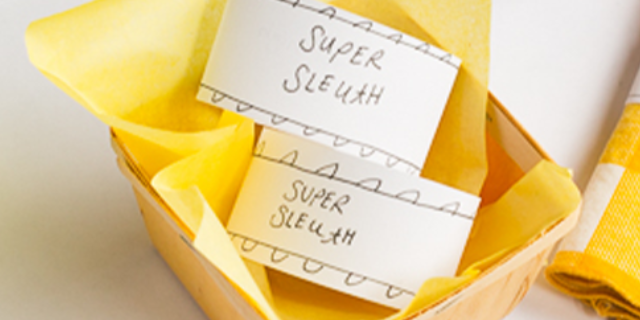 The holidays are a great chance for children to learn about family culture. Encourage them to mingle and learn their family history by having them engage with their relatives.
Who are the Northern Arapaho?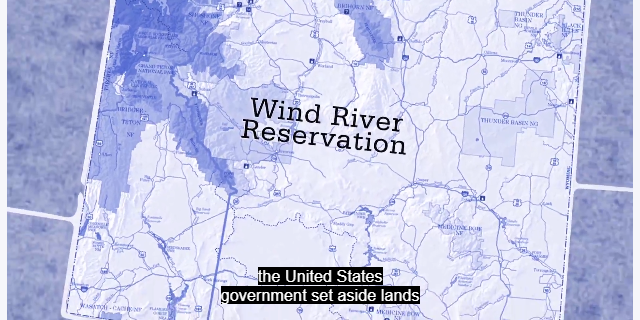 In this video and accompanying lesson plans, students will learn how the Northern Arapaho came to Wyoming, what are the Arapaho values, and why were Arapaho tribal names changed?
Who is Molly of Denali?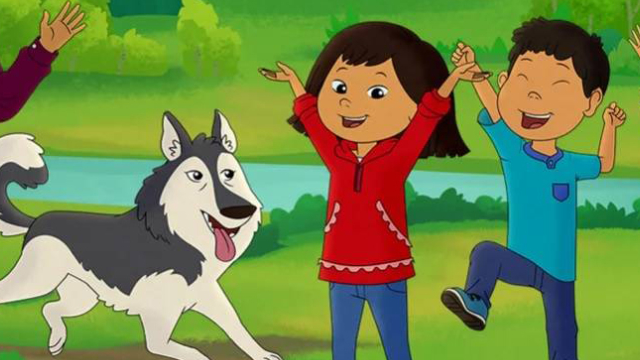 Molly of Denali can be your personal guide to learning about Alaskan natives, the Alaskan wilderness, and as a bonus, literacy skills! Check out her podcast.
How does Tribal Government Work?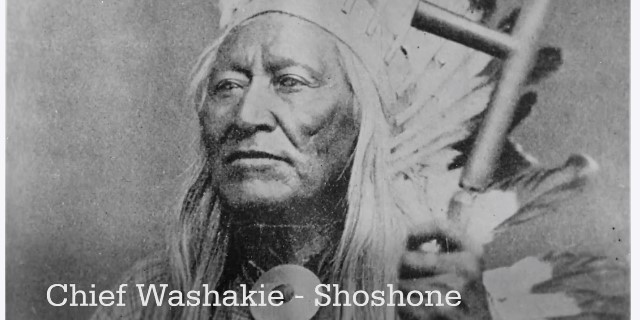 The Tribal Government on the Wind River Reservation is in a state of flux. In the accompanying lesson plans,  learn how the Eastern Shoshone and Northern Arapaho tribes govern their people. What is the relationship between Tribal, State, and Federal government?
Kindness BINGO

Pick a day or a week, and see who in your family can fill out their Kindness BINGO card first!
Being Kind for Kindness' Sake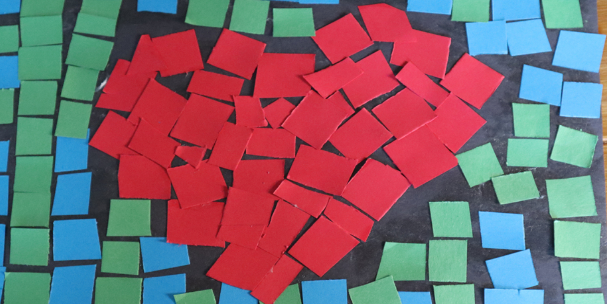 In this daily news story, PBS NewsHour Extra looks at the impact and meaning of community service and why the winter break may be a more challenging time for students than many people may realize.
Create a Kindness Tree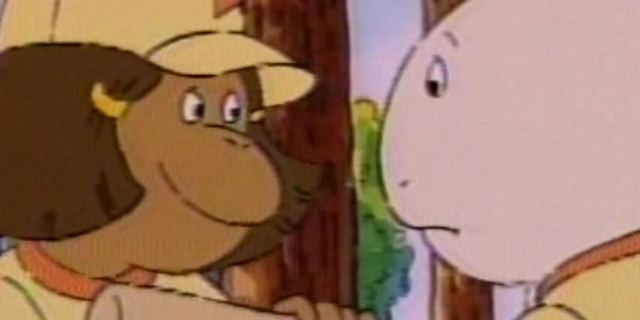 Kindness can grow! Create a Kindness Tree in your house to watch your kind acts multiply.
To Vote or Not to Vote?
Students explore the history of voter suppression in the U.S. and arguments for the importance of voting.
Arthur and Francine Go to War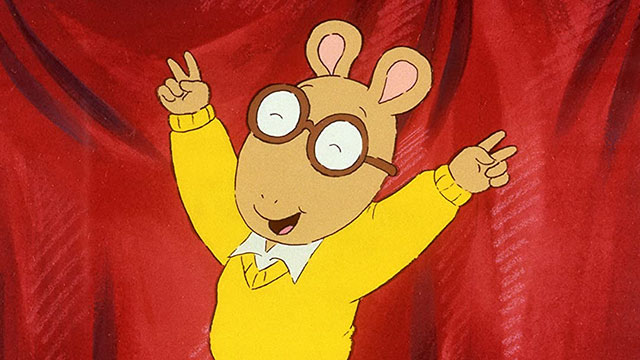 Watch this Arthur episode to learn about the complexities of the voting process. 
Interactive Storybook: The Election Problem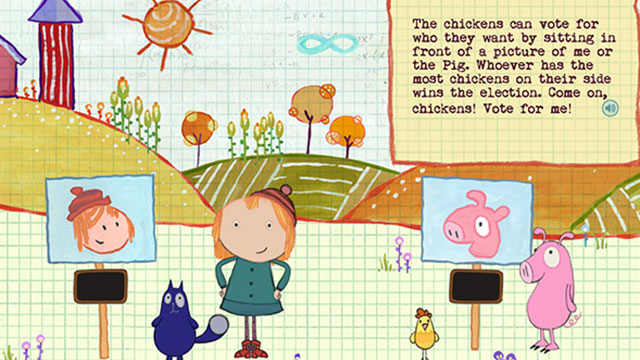 In this interactive storybook your child can watch and count along as the chickens vote for their favorite candidate.
Confronting Anti-Black Racism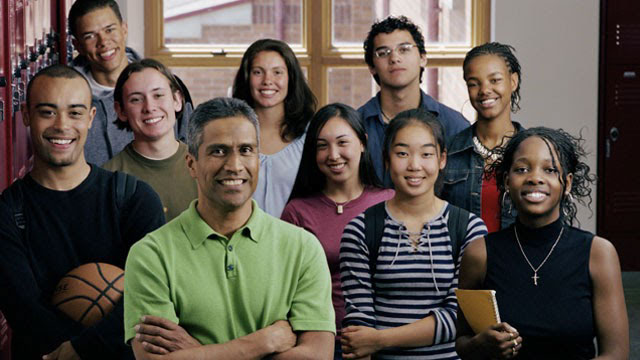 Use these materials with middle and high school students to help them understand the long history of anti-Black racism in the United States, and think about ways to address it in their own families and communities.
How to Use Children's Books to Talk About Race and Racism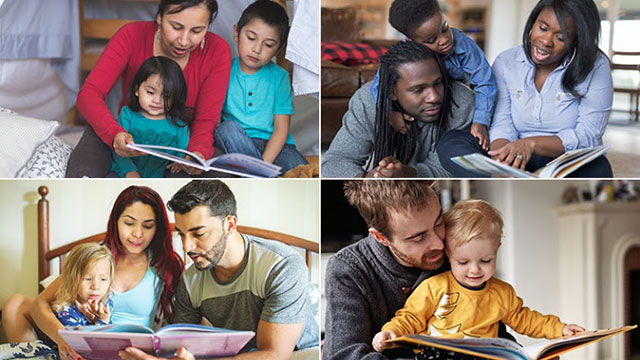 Picture books help create a safe place to start when talking to children about race and racism. Use this list of suggested books to start your conversation.
What is Race? Having the Conversation With Young Children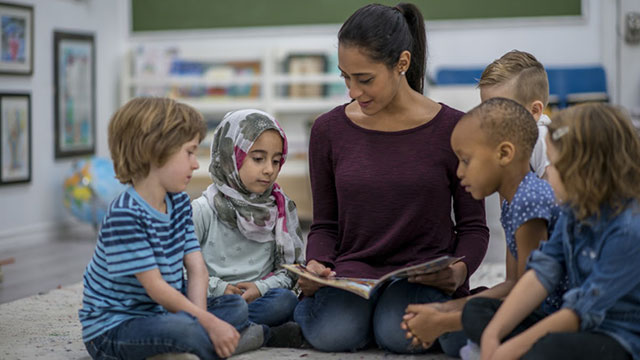 Families should be talking more about race. Dr. Aisha White talks about what race is and how to discuss it with young children.
Strawberry DNA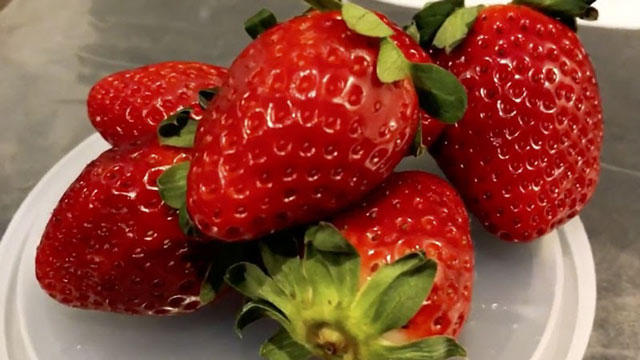 Can you extract DNA from a strawberry?
Build it From Nature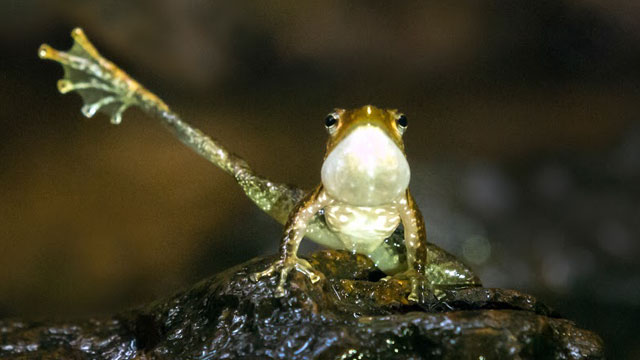 The natural world serves as inspiration for human inventions, such as scuba fins, the Bullet Train, and VELCRO. Use this worksheet to learn more examples, and then search for more in your neighborhood.
Fun Time Spinners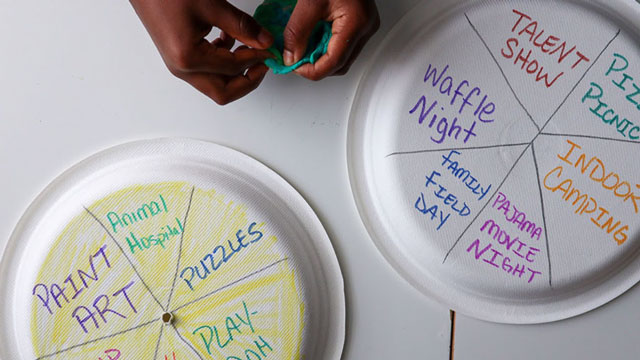 Sometimes parents need children to play quietly while they work or take a break. Create a Fun Time Spinner with activities your child can do alone. Make a second spinner filled with family-friendly activities you can do as a family after work or on the weekends.
Sweetness: The Botany of Desire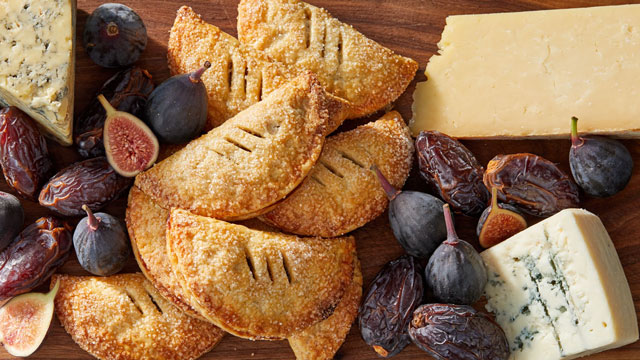 Students consider the nature of sweetness and create a scale that allows them to measure and compare the sweetness of several types of apples, potatoes and soft drinks.
DragonFly TV – Leaves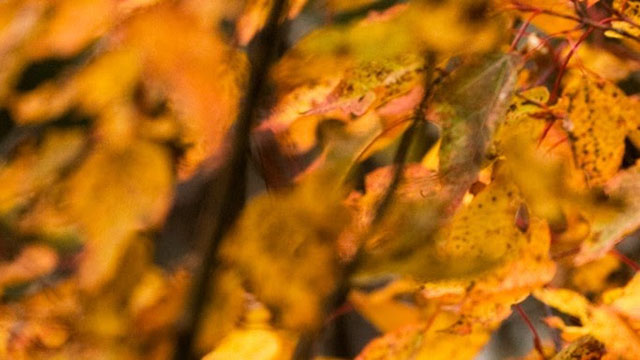 Why do leaves change color in the Fall? In this video, the students explore to find out!
13 Children's Books for Celebrating Fall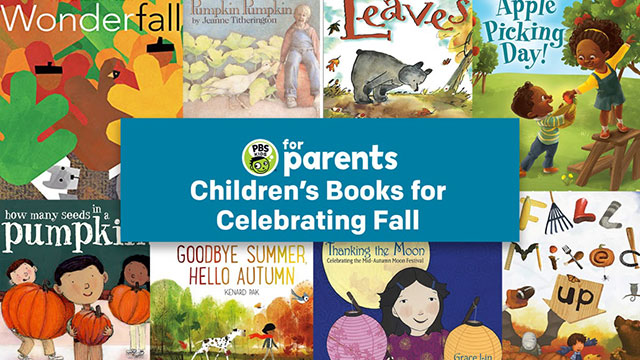 As we say goodbye to summer, let's share the wonders of autumn with these 13 fall-themed children's books.
Doodle Cake Pops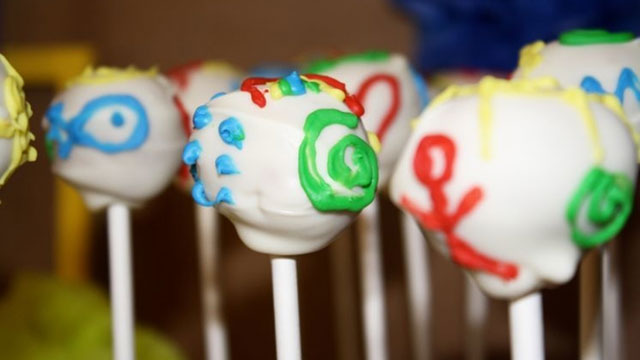 Get creative with these doodle cake pops! Whether you have them ready before the party starts or allow your party guests to decorate as part of a craft, everyone will be delighted with these tasty treats.
Chef Cookie Pops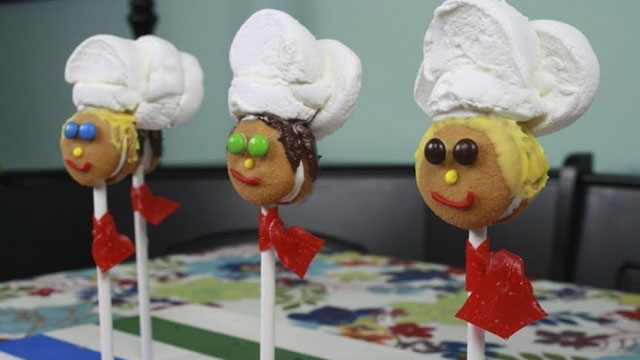 Create these delightful desserts for your cooking-themed party! Let every little guest enjoy their very own delicious 'chef' cookie pop.
Make a Recipe Book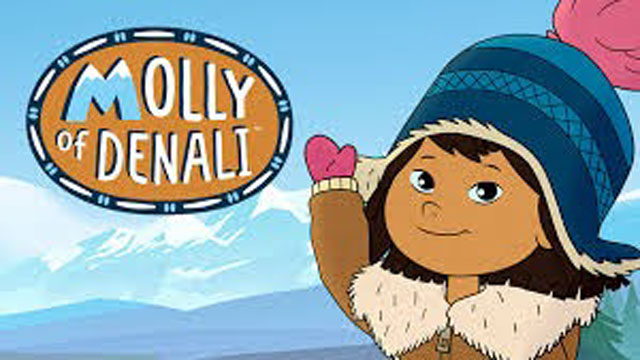 Molly of Denali loves cooking, and has created a recipe book with some of her favorite recipes. Print them out and try them, and then add some of your own. 
Virus Hunter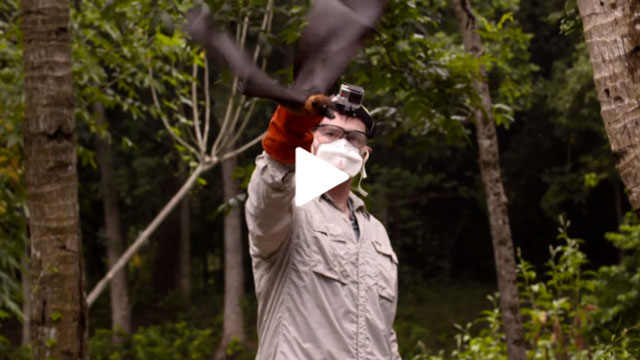 Jon Epstein is a virus hunter – he chases viruses that can cause outbreaks of infectious disease. Follow Jon as he hunts the path of the Nipah virus from fruit bats to humans in Bangladesh.
Personal Protective Equipment Explained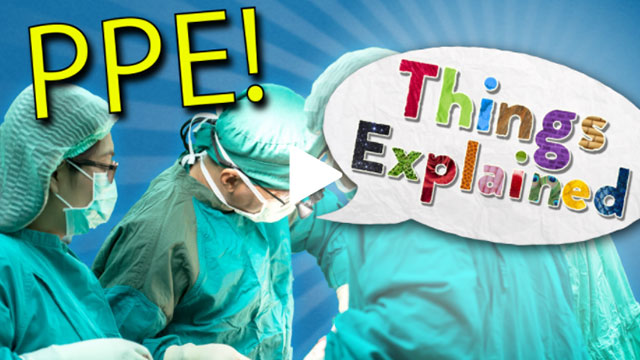 In this episode of Things Explained, we talk with a Georgia nurse who is caring for coronavirus patients and examine why PPE is in such high demand during the global pandemic.
Meet the Helpers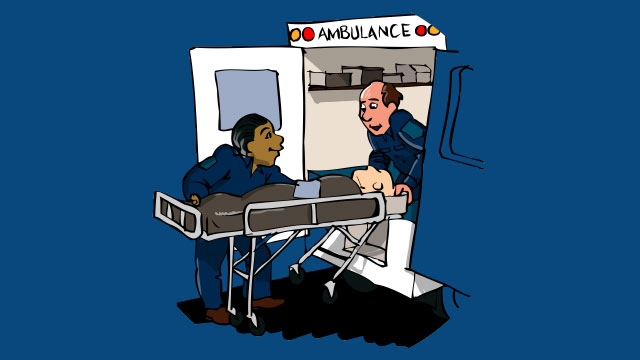 The Meet the Helpers toolkit is designed to introduce "helpers" and explain the role they play in emergency situations.
Why are your poems so dark?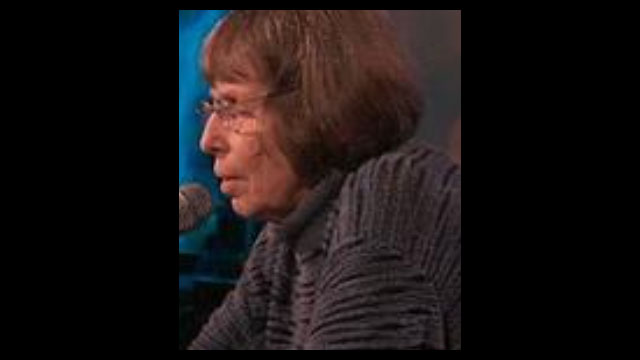 Linda Pastan's poems use very simple language and plain statements to describe everyday situations, but she ends up uncovering the dark worries and threats that hide just below that quiet surface of daily life.
Play a Storytelling Game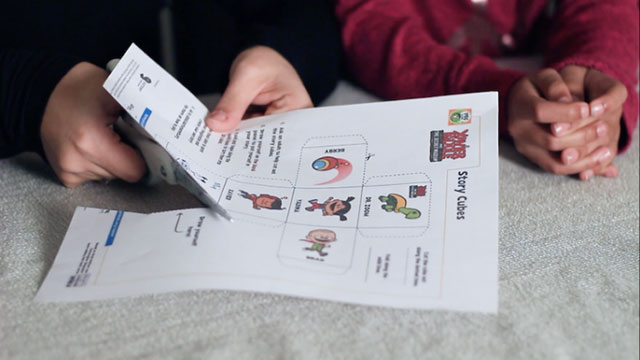 In this activity, your child will use her imagination and practice storytelling by rolling homemade dice to tell a unique story!
Make a Book About Friends Activity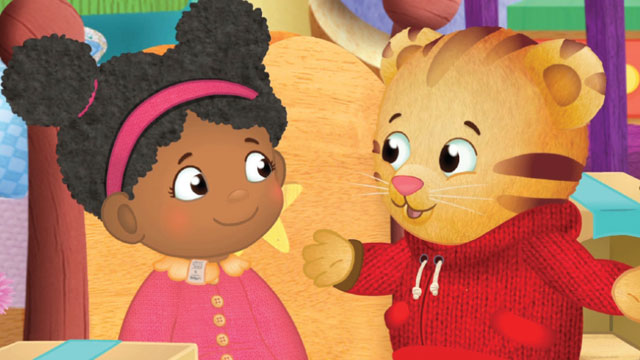 Young children are learning what it means to be a friend. Making a book can help children learn about friendships and what it means to have and be a friend.
Career Hacks for Workforce Readiness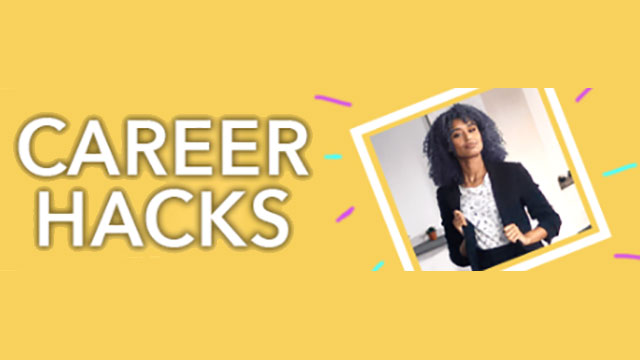 Use this interactive collection to build strengths in key career skills, such as problem solving, leadership, communication, teamwork and collaboration, and critical thinking.
DIY Fun Time Spinners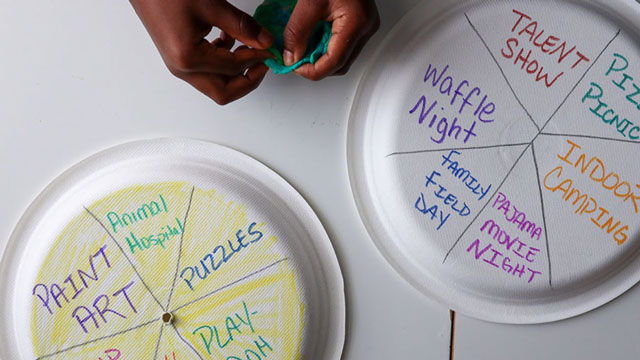 Sometimes parents need children to play quietly while they work or take a break. Create a Fun Time Spinner with activities your child can do alone, and one with family activities!
You'll Feel Better Again Jar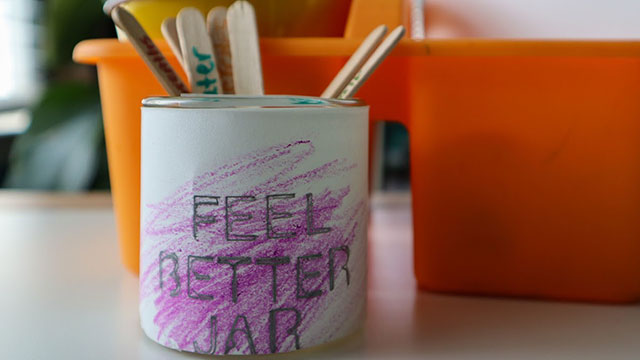 Use this activity to talk with your child and find out about the activities that make them feel better.
How to Support Your Child for a Very Different School Year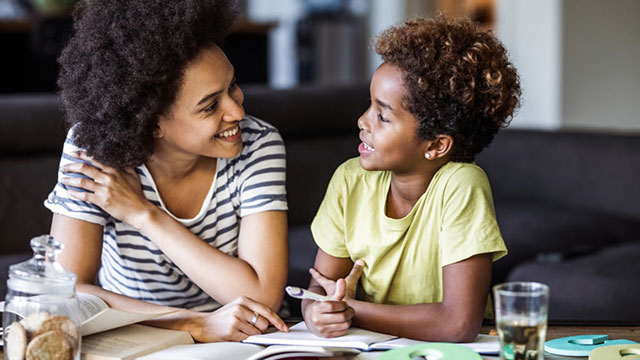 There's a lot we can do to bolster our children's feelings of confidence and security as they head into a new year. This article has some practical ideas.
Helping Kids Cope with Back to School Anxiety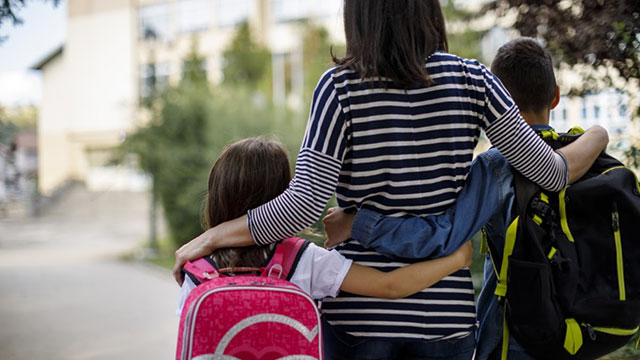 "STOP" is a 4-step plan you can use to gain more control over anxiety-causing situations like back-to-school.
Back to School Checklists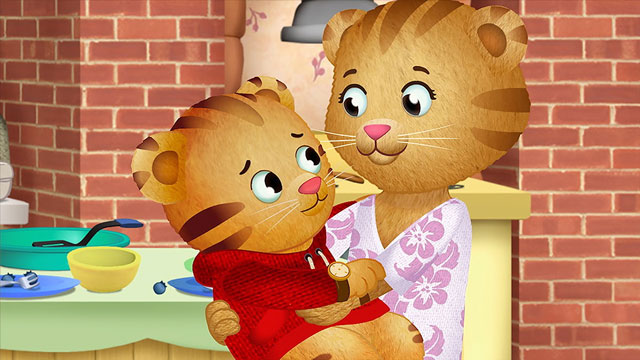 Help students prepare for the year ahead with these checklists for back to school and learning at home.
Energy Transfer in a Roller Coaster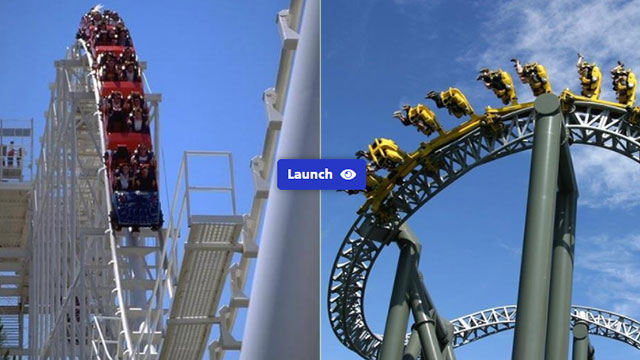 In this interactive lesson, students watch videos and use an interactive activity to learn how energy moves roller coaster cars along a track.
Exploring Hot and Cold Changes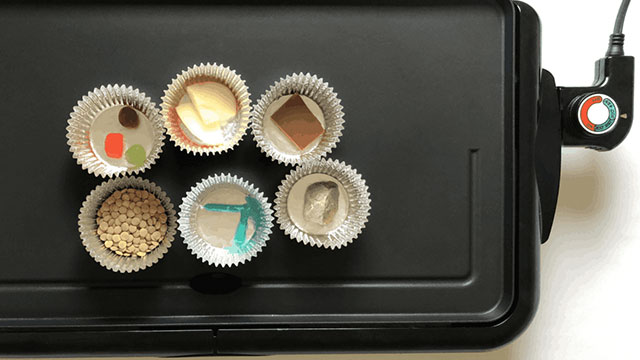 You and your child can investigate what happens when you heat solid materials and then cool the materials.
Spina-ma-Jigger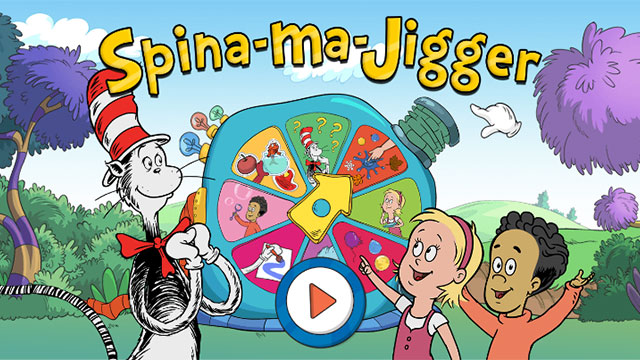 Your child can use sight and sound to explore the properties of different materials in this set of 8 games from The Cat in the Hat. 
Native America: Nature to Nations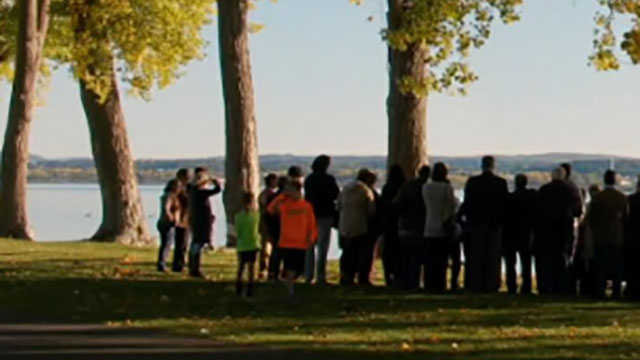 Learn how Native Americans connected to their environment and how the early U.S. government got lessons from these connections.
Nature Paint Brushes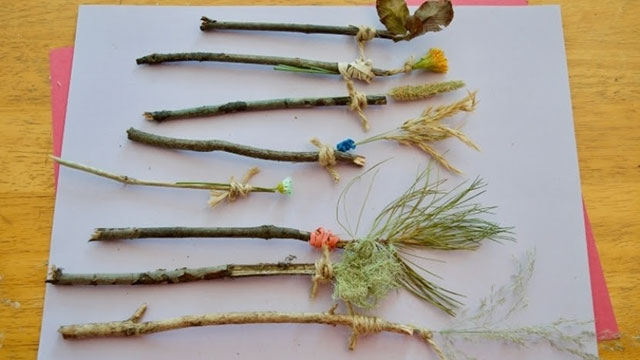 You need a paintbrush to paint your nature-y masterpiece! What will you use to make your paintbrush?
I Spy!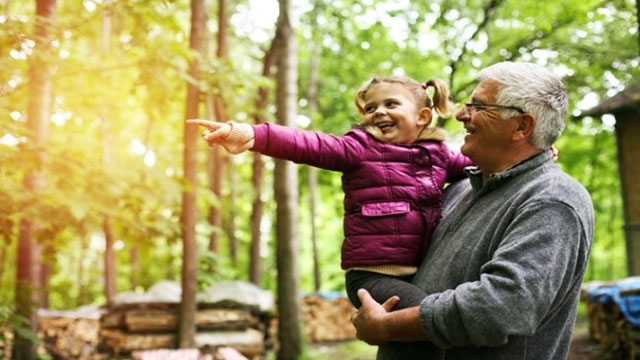 The next time you're on the road or waiting for a meal, give these classic hidden object games a mathematical twist
Clouds and Weather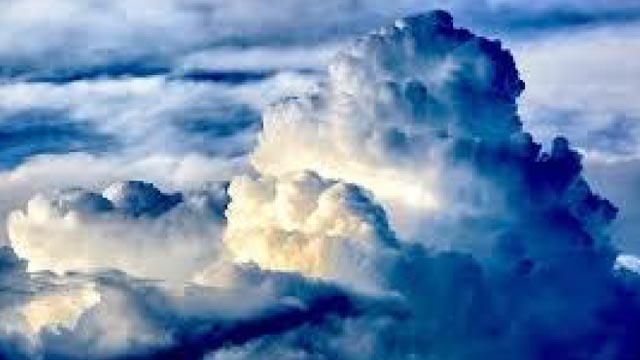 Learn about the relationships among the Sun, clouds, and weather in this video excerpt from NOVA's Cloud Lab.
Exploring Weather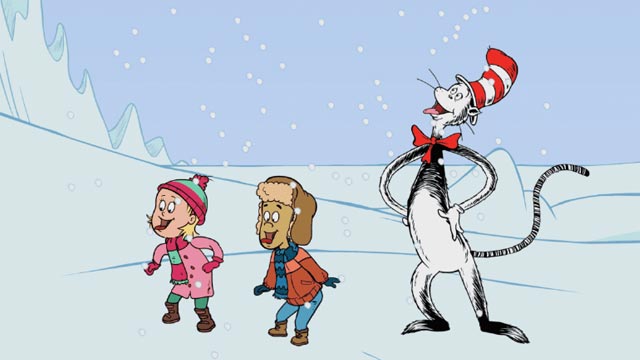 Does your child like to splash in rain puddles or watch the clouds as they move across the sky? You can help your child learn about weather by making a simple weather chart together and observing the weather with all their senses!
Experience the Weather With Your Senses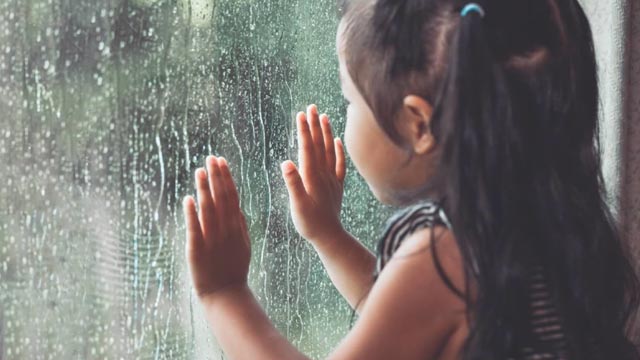 When you are out and about, invite your child to feel how warm or cool it is, feel the wind on her skin, listen for the rain or wind and smell the air.  (There is no link for this one! Try it!)
Rain Gardens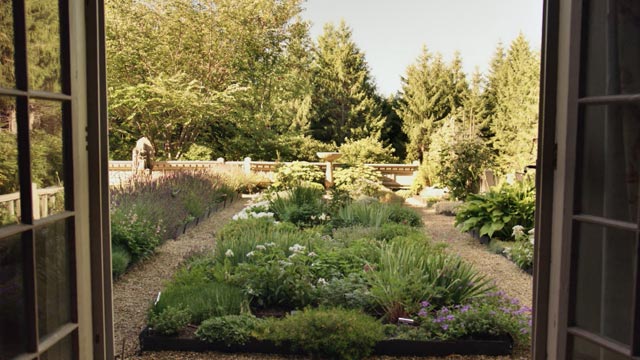 This video and support materials shows how a rain garden at Bernheim Arboretum and Research Forest slows down the flow of water from the forest's parking lot and helps prevent soil erosion. 
Watch a Seed Grow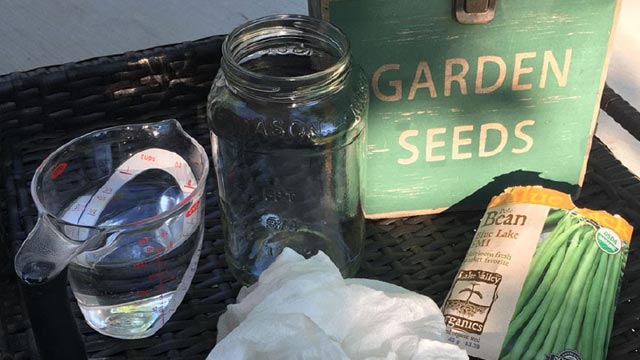 When seeds are in the soil, it is impossible to observe all of their growth. Use fast-growing seeds in this experiment, and you and your child can closely monitor all of the stages of growth a seed experiences!
Colorful Flower Garden Art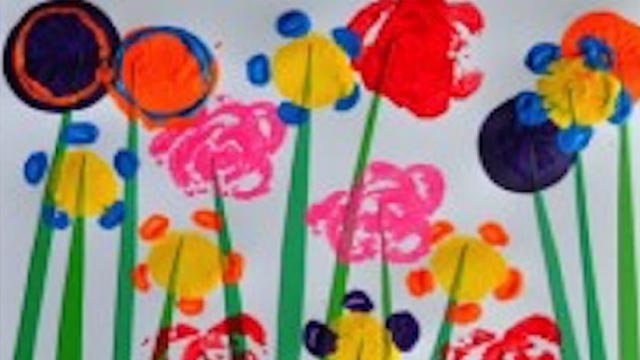 Make a colorful flower garden masterpiece with your child by stamping flowers with different objects found throughout your house.