Battling Opioids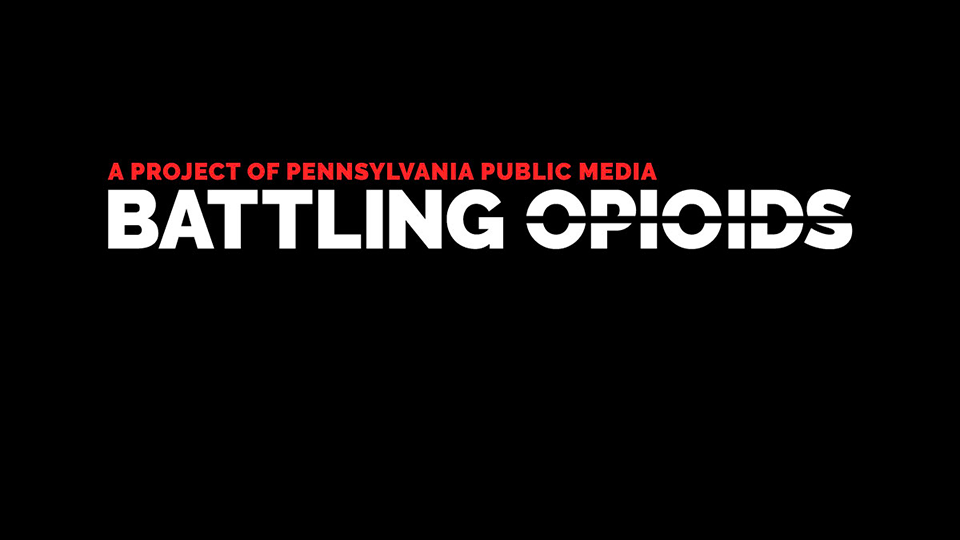 Battling Opioids: A Project of Pennsylvania Public Media is a collaborative, multi-media, effort undertaken by all seven Pennsylvania Public Media stations: WPSU, WHYY, WITF, WLVT, WQED, WQLN and WVIA. We are using all of our multi-media platforms – TV, radio, online, social, digital, and community outreach events together in this effort to direct people in Pennsylvania to state and local opioid resources by connecting them to solutions at a personal level. Our hope is that through our collaborative, statewide efforts, our citizens will see stories of hope and survival, and have access and information on where to get help. We are using our shared resources for one common good—to save lives.
Tune-in to these special programs airing in September on WPSU-TV.
Television
HealthSmart: Drugs and Young People
Young recovering addicts share their stories.
Thursday, September 20, at 10:00 p.m.
HealthSmart: On the Front Line of the Opioid Crisis
First responders on the front line.
Thursday, September 20, at 10:30 p.m.
Understanding the Opioid Epidemic
Stories of people impacted by the opioid epidemic and information from experts are featured.
Sunday, September 23, at 11:00 p.m.
Broken: Women-Families-Opioids
Opioid addiction among women is breaking the family bond and changing the fabric of society.
Monday, September 24, at 9:30 p.m.
Battling Opioids
Sharing stories of recovery and hope. Followed by a discussion panel. (rebroadcast at 9:30 p.m.)
Thursday, September 27, at 8:00 and 9:30 p.m.
HealthSmart: The Opioid Epidemic
Experts and people in recovery talk about what's happening now and how they plan to get a handle on this drug crisis.
Sunday September 30, at 6:00 p.m.
Heroin: A Commonwealth Crisis (WPSU original)
A panel of experts explain what led to the heroin crisis in Pennsylvania and provide information on prevention and treatment.
Sunday, September 30, at 10:00 p.m.
---
Digital
These short digital videos will be pushed out via social media leading up to the September 27 broadcast of Battling Opioids.
The Hitting Home Project

Perinatal Hope Program

Law Enforcement & Narcan

Turning Points

Voices of Hope
Watch these videos on WPSU's Facebook page, @BattlingOpioids, and at battlingopioids.org.
---
Radio
WPSU-FM will also produce stories in September to air during Morning Edition and in the afternoon during All Things Considered.