PBS Kids Writers Contest 2022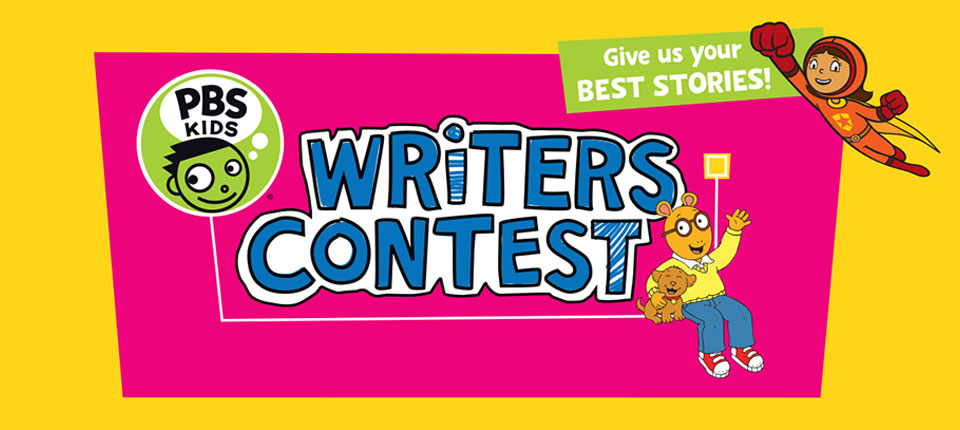 The 2022 Writers Contest is Open!
Moms, Dads, Grandparents, and Teachers,
Do you know kids who love to write or tell stories, is a reading superstar, or a creative artist?
This is their chance to write and illustrate their very own creative short story and submit it to the 2022 PBS KIDS Writers Contest. This year's theme is "Write my Future."
Writers will compete with kids in their grade level from Pennsylvania (WQED and WPSU) and western New Jersey (PBS 39).
WQED will select local winners and award prizes including the opportunity to record their winning story, and kids and families will be invited to a Winners Celebration at the Greater Pittsburgh Festival of Books on May 14, 2022. All finalists, past and present, are broadcast on iQKidsRadio.org. This year's winners will be broadcast on Saturday Light Brigade (SLB) Radio in 2022.
WPSU would love to see LOTS of entries from across the central Pennsylvania viewing area. The winners from each grade level will be recognized at the state level by WQED.
Eligible Grades
The PBS KIDS Writers Contest is open to all children currently enrolled in Kindergarten through third grade.
There will be first, second, and third prizes awarded at each grade level.
More Information and Entry
To enter the Contest and for more information on entry rules and contest resources visit www.WQED.org/writemyfuture
A program of WQED in collaboration with WPSU and PBS 39.
NO PURCHASE NECESSARY TO ENTER OR WIN. The PBS KIDS Writers Contest is produced by WQED in collaboration with WPSU and PBS39, (the "Contest" or "Promotion") and based on the "Reading Rainbow® Young Writers and Illustrators Contest," a concept developed by WQED. The Contest begins on January 3, 2022 and ends on March 15, 2022. All entries must be postmarked March 15, 2022 to be eligible. Contest rules are created by, and subject to, modification by WQED at its discretion. This Contest is void where prohibited.