WPSU 'The Seedlings' Screening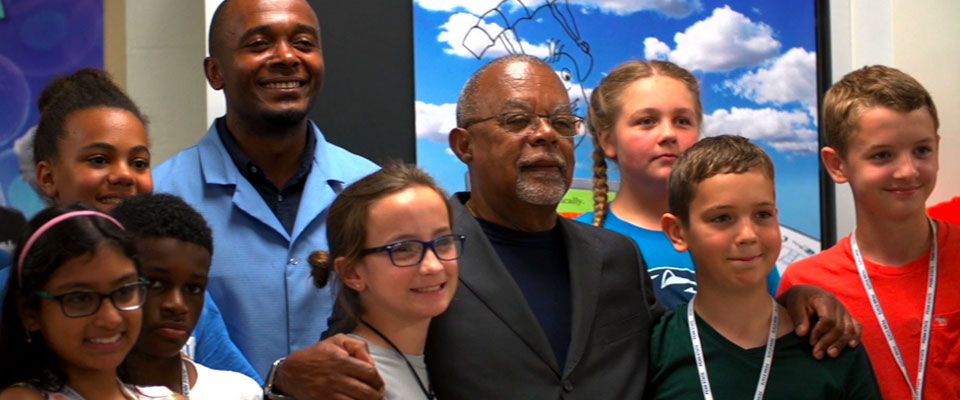 Sunday, April 7, at 6:00 p.m.
The College of the Liberal Arts and WPSU Penn State invite you to a screening event celebrating season 5 of the hit PBS series "Finding Your Roots with Henry Louis Gates Jr" and the nationwide launch of a new genetics & genealogy curriculum developed at Penn State and field tested by young people in a summer science camp captured in the Emmy Award-winning web series "Finding Your Roots: The Seedlings."
Concerned about the lack of diversity in STEM, Dr. Gates worked with Penn State professor Nina Jablonski and a committed group of historians, artists, biologists, geneticists, anthropologists, genealogists and educators to create the "Finding Your Roots Genetics & Genealogy Curriculum," an educational model that would excite young people to find their roots by studying their own DNA and family history.
The event will screen clips from the Finding Your Roots national PBS series and present a sneak peek at a special story featuring the Seedlings camper. The broadcast will air on Tuesday, April 9, at 8:00 p.m. This event is an opportunity for you to see the program in advance and celebrate the Seedlings national curriculum launch. An awards presentation, panel discussion, and audience Q&A will follow. Hope to see you there!
Doors open 5:30 p.m.
Program 6:00 p.m.
Audience Q&A 7:00 p.m.
---
Register to Attend
Corporate funding for "Finding Your Roots" was provided by Ancestry, Johnson & Johnson and AT&T.
Major funding was provided by the Ford Foundation. Additional funding was provided by Candace King Weir, Lloyd Carney Foundation and Robert Wood Johnson Foundation. Major support is provided by the Corporation for Public Broadcasting and PBS.
Funding for WPSU's "Finding Your Roots: The Seedlings" screening event was provided by WETA.