Sesame Street: 50 Years and Counting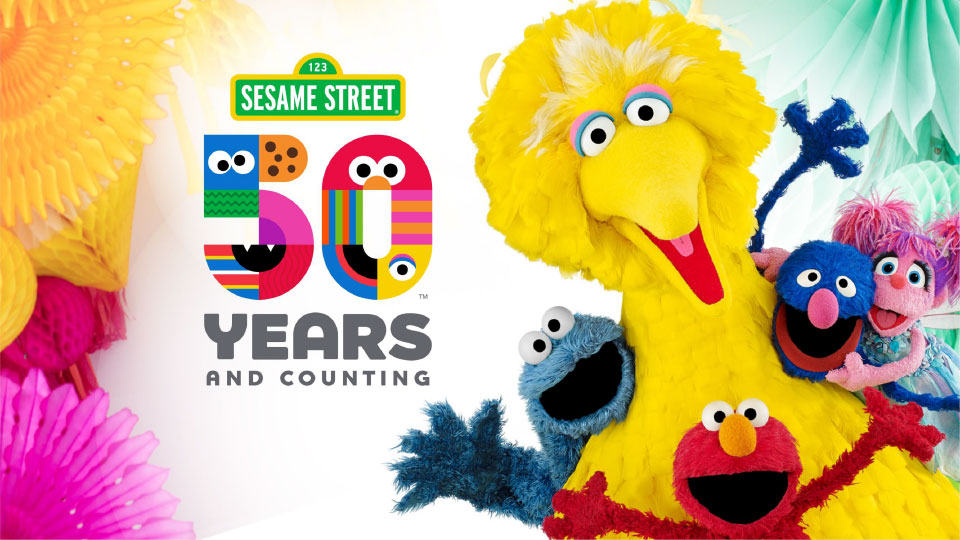 Saturday, September 21
10:00 a.m. – 4:00 p.m.
WPSU invites you to join us for a celebration of Sesame Street: 50 Years and Counting.
The fun begins outside the studios at the check-in station where your family can collect information about all of the day's activities and kids can create a Sesame Street bag to carry home all their treasures. The first 500 children will also receive a FREE Sesame Street Workbook!
---
Activities will include
Sesame Street Bag Creation Station
Abby Cadabby's Appy Hour (WPSU, PBS KIDS, and Sesame Street apps)
Big Bird's Comfy Cozy Nest (selfie station and mindfulness activity)
Hooper's Healthy Eating Store (sometime and anytime foods activity -chocolate chip cookies provided by Penn State Bakery)
Puppet Playhouse (make a puppet and put on a show in our puppet theater)
Oscar's Garbage Can and Slimey's Sorting Game (selfie station and recycling activity)
The People in Our Neighborhood (Alpha Fire Company, Centre Lifelink EMS, Glenn O. Hawbaker, Inc., Penn State Police, U.S. Postal Service)
What Does the Post Office Do? (American Philatelic Society – stamp activities and post card writing/pretend mailing)
Sesame Street Memories Board (write your memories)
Sesame Street Anniversary Cake (beginning at Noon – provided by Penn State Bakery)
Many "selfie" photo opportunities… don't forget your camera!
Enter to win a PBS Prize Basket (see contest rules)
The event is FREE, but registration is required if you would like a photo with our special guest, walkaround Cookie Monster!
* Due to time constraints, WPSU will be taking one photo per family. Photos will be available to download (FREE) the following week.
---
Registration for walkaround Cookie Monster Photos
Please choose a time slot to begin your registration:
10:30-10:50 a.m. 11:30-11:50 a.m. 12:30-12:50 p.m. 1:30-1:50 p.m. 2:30-2:50 p.m.
If you need to cancel your visit with walkaround Cookie Monster for any reason, please contact Tamra Fatemi at trf14@psu.edu or call 814-863-6635.
Sorry, all of our meet and greet slots are full.
---
Event Information
Parking will be available in the Outreach Building parking lot with additional parking across the street in the Penn Stater Hotel & Conference Center lot.
Check-in will be on the parking lot side of the Outreach Building on the patio.
The event is ADA parking accessible.
Parents are expected to be with their children at all times.
---
Questions
Contact Tamra Fatemi at trf14@psu.edu or call 814-863-6635.
---
™/© 2019 Sesame Workshop. All Rights Reserved.