Red Sweater Day 2015 Was a Success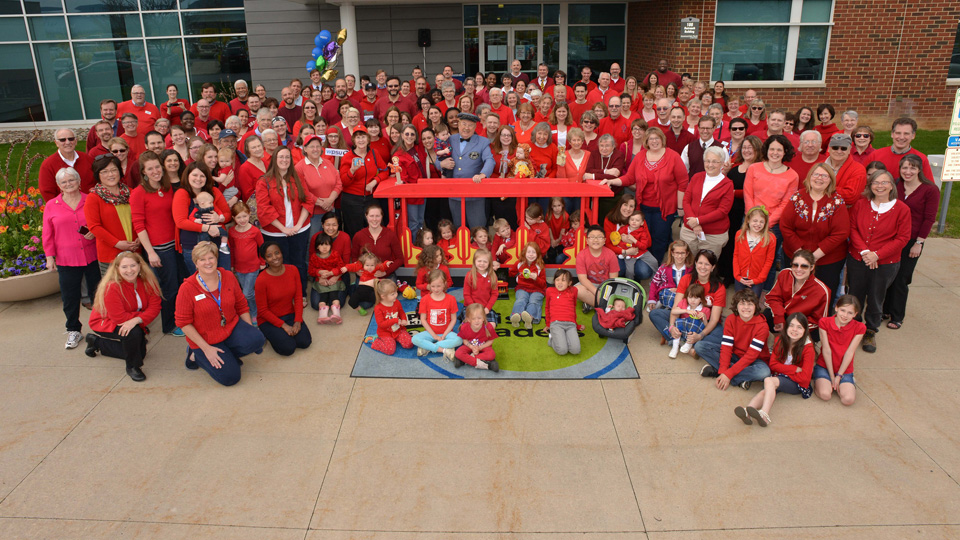 Thank you!
WPSU would like to thank everyone who came out to our studio on Friday, May 1, 2015 to take part in one of the largest Red Sweater Days ever!
Visit WPSU's Flickr page for more photos from the event.
Why we celebrate Red Sweater Day
On May 1, 1969 Fred Rogers, host of the longtime children's television landmark Mister Rogers' Neighborhood, appeared in Washington before the Senate Subcommittee on Communications to express his disagreement with a proposal by President Richard Nixon to cut federal funding for public broadcasting from $20 million to $10 million.
He spoke from his heart and made a very personal address which affected the committee; particularly Rhode Island Senator Pastore. The chairman even said that, though he was "supposed to be a pretty tough guy," Rogers' fervent plea had given him "goosebumps." Pastore effused: "I think it's wonderful. I think it's wonderful," and, after a slight pause, he made his conclusion clear: "Looks like you just earned the twenty million dollars."
More than forty years later, Fred Rogers' compelling words about the power of television to help children grow up, dealing sensibly and humanely with others even when they are feeling angry, still resonate in living rooms, school rooms, and neighborhoods nationwide.