News Literacy Webinar: Share Your Story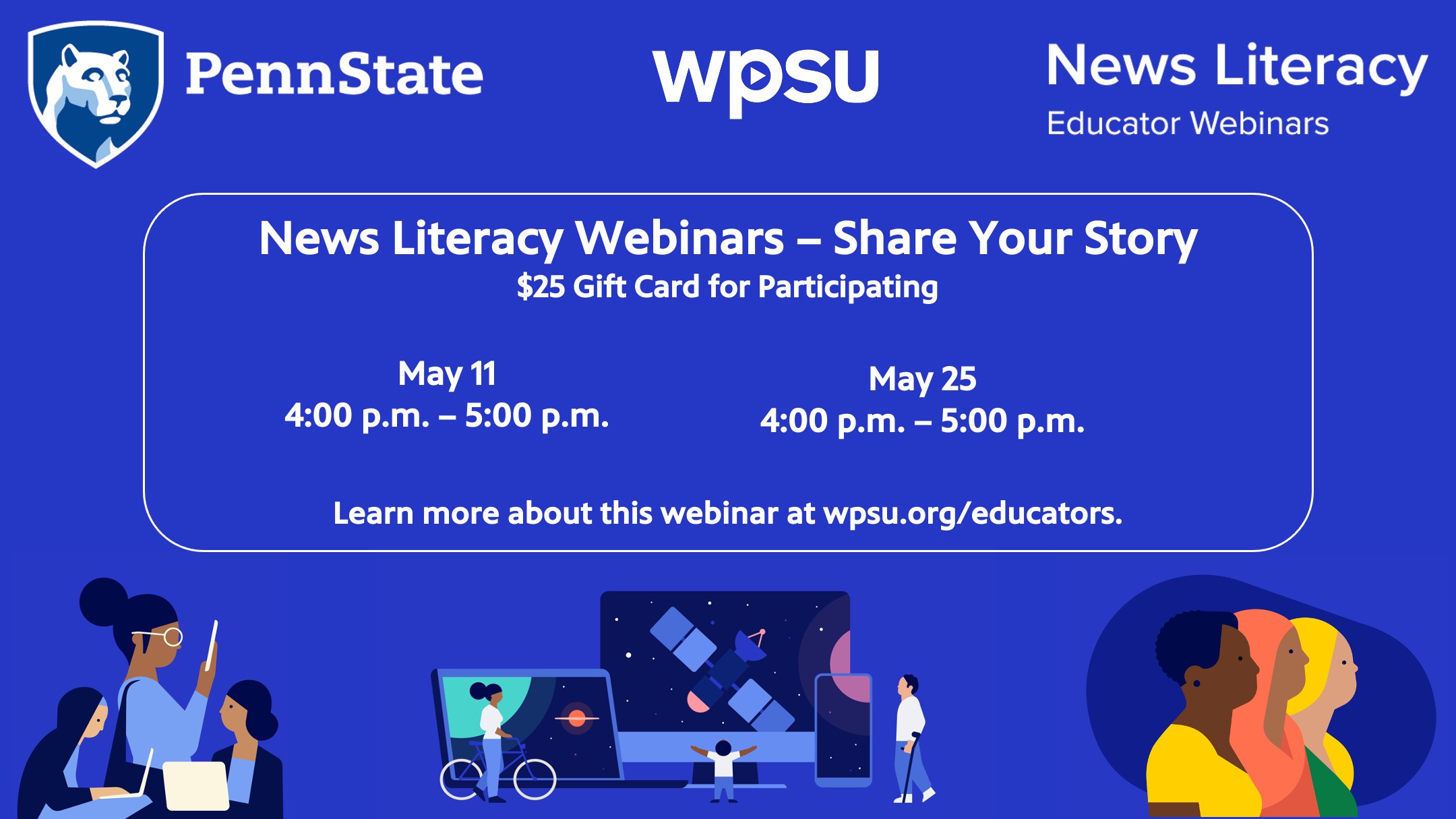 Thursday, May 11, or Thursday, May 25, 4:00 p.m.-5:00 p.m.
Have you helped your students develop media and news literacy skills? Do they feel better equipped to critically read news or search out a variety of sources? We would love to hear how you are integrating media literacy into your classroom! From Language Arts to Social Studies, and across the board, media and news literacy can support students' learning in every subject area by utilizing skills such as critical thinking, researching, storytelling, and civic engagement. We want to hear from YOU! Join a session to share what you're doing in your class and receive a $25 Amazon Gift Card (registration is limited to 20 participants per session, you may only register for one session).
Register for May 11: https://wpsumm.wufoo.com/forms/scbyd8p161dppb/
Register for May 25: https://wpsumm.wufoo.com/forms/scur2zd1kouieo/