House Bill Eliminates Public Media Funding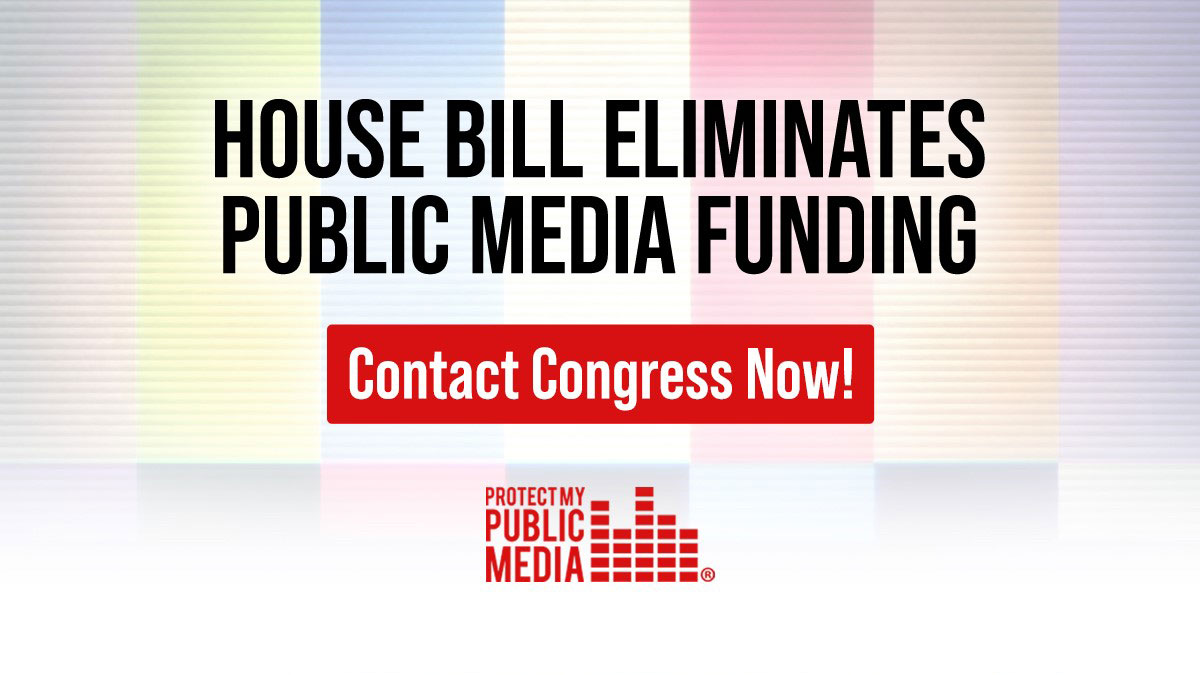 On July 14, a House subcommittee approved legislation that would eliminate federal funding for the Corporation of Public Broadcasting [CPB], public radio and television stations' largest single source of funding. Please tell your Representative to oppose the bill now. The bill also strikes Interconnection funding, a federal program that ensures you receive your favorite public media shows and emergency alerts. We are waiting to learn the fate of Ready To Learn, which supports the creation of public TV's hallmark early educational shows, interactive content, resources, and community outreach, but the prospects aren't looking good.
Now it's on us to push back – and fast. Urge your Representative to oppose the Fiscal Year 2024 House Labor, Health and Human Services, and Education Appropriations bill and its proposals that would end public media.
The legislation could be considered by the full Appropriations Committee as soon as next week, so it's critical that your Representative hears from you now. If these recommendations take hold, Americans of all ages will be negatively impacted.
You can call or email your Representative at ProtectMyPublicMedia.org.