VIP Cooking Class with Chef Diane Kochilas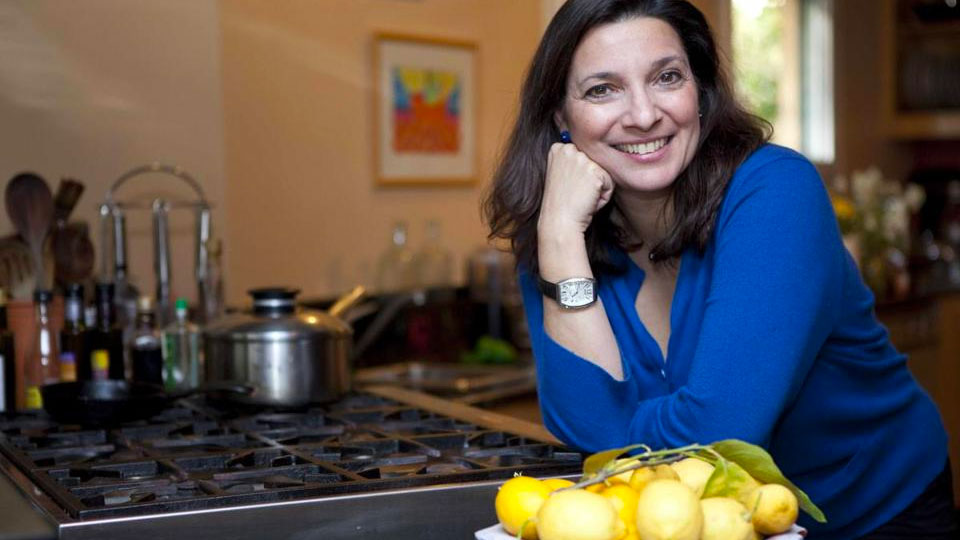 Friday, February 8, 2019, at 5:30 p.m.
Penn State Health and Human Development Food Lab
---
Cook authentic Greek dishes alongside a PBS celebrity chef!
Participants working in teams will cook alongside Chef Diane Kochilas at the Penn State Food Lab. Each team will prepare four Greek dishes at their stations:
Ktipiti—Spicy Feta Cheese Dip
Hortorizo—Greens Pilaf
Shrimp Saganaki
Spartan Chicken
Once the finishing touches are complete, your creations will be taken to the dining room for a casual dinner and more conversation with Chef Kochilas!
---
About Chef Diane Kochilas
Diane Kochilas, celebrity chef, TV cooking show host, cookbook author, and cooking school owner, has been at the forefront of bringing healthy, delicious Greek cuisine to a wide international audience for many years. Her latest project "My Greek Table," now in its second season, is a cooking-travel series on public television about Greece and Greek cuisine. Through this cooking class, you will learn more about Greece, its traditional, its culture and the meanings of ingredients in Greek cooking.
---
Tickets
Tickets are $150 per person which includes all ingredients, the meal your team created, and wine service (BYOB is not allowed). All proceeds benefit WPSU-TV.
Autographed Cookbooks $35
As part of our fundraising weekend, WPSU is offering two of Diane's cookbooks: "Ikaria," and her latest cookbook "My Greek Table," scheduled for release on December 24.
Participants will have the opportunity to have Diane personalize cookbooks purchased from WPSU.
---
Return to Conn Dinner main page »