Clinton, Trump and McGinty Win Big in Pennsylvania Primary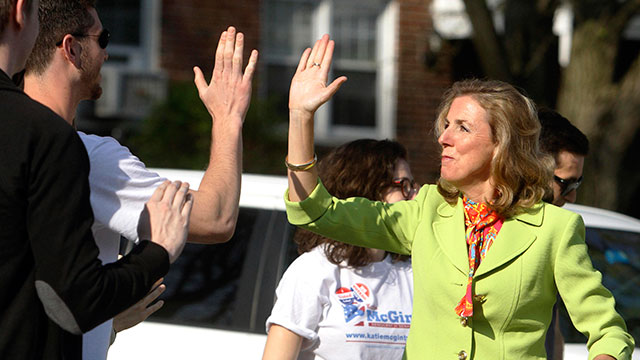 Both Donald Trump and Hillary Clinton claimed victories in Pennsylvania and continued on a path to earn their respective presidential nominations.
Bystander Intervention Program Launches At PSU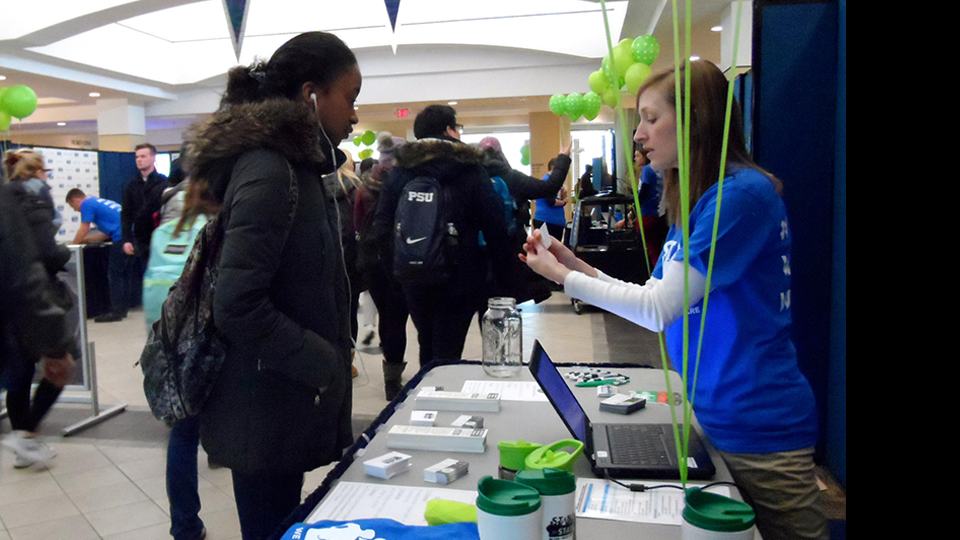 Bright green balloons decorated tables in the HUB-Robeson Center at the Stand for State launch event. Tables full of activities and information promoted the new bystander intervention initiative. The project is meant to prevent sexual assault and relationship violence at Penn State.
PA Farm Show Celebrates 100th Anniversary In Harrisburg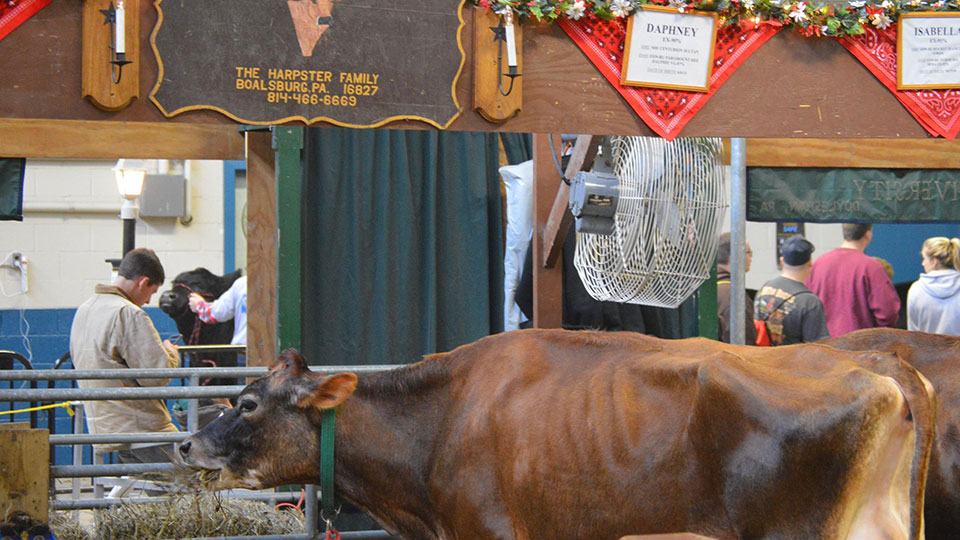 At the Pennsylvania Farm Show Complex in Harrisburg, thousands gather to experience the landmark 100th Show. Featuring over 6,000 animals, it's the largest indoor agricultural exhibition in the country.
Ferguson Township Supervisor-Elect Colleen Unroe Declines Position Amid Lawsuits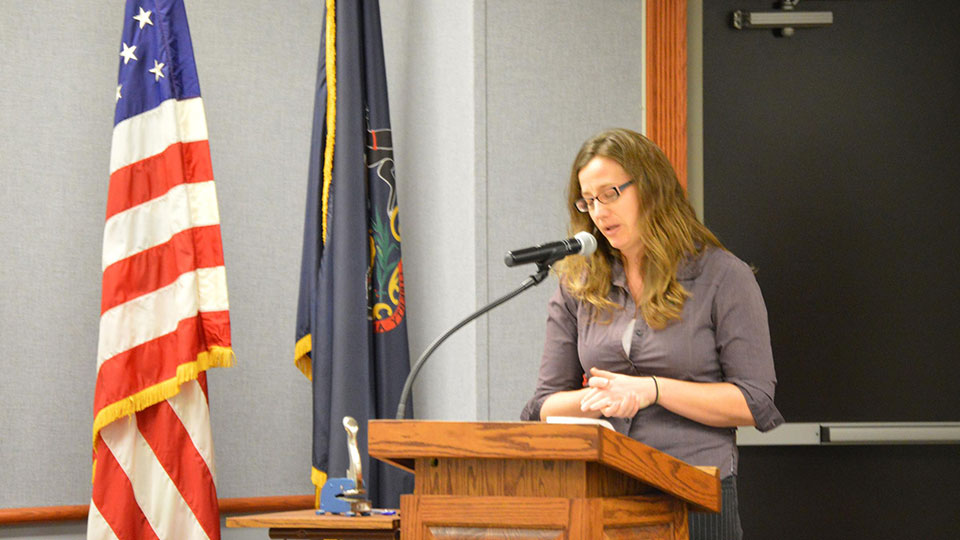 At the Ferguson Township Board of Supervisor's meeting last night, three new supervisors-elect were scheduled to be sworn in. As outspoken candidates opposed to a new student housing development, they defeated all of the incumbents up for reelection in November.
Centre County Native Volunteers Overseas In Refugee Camp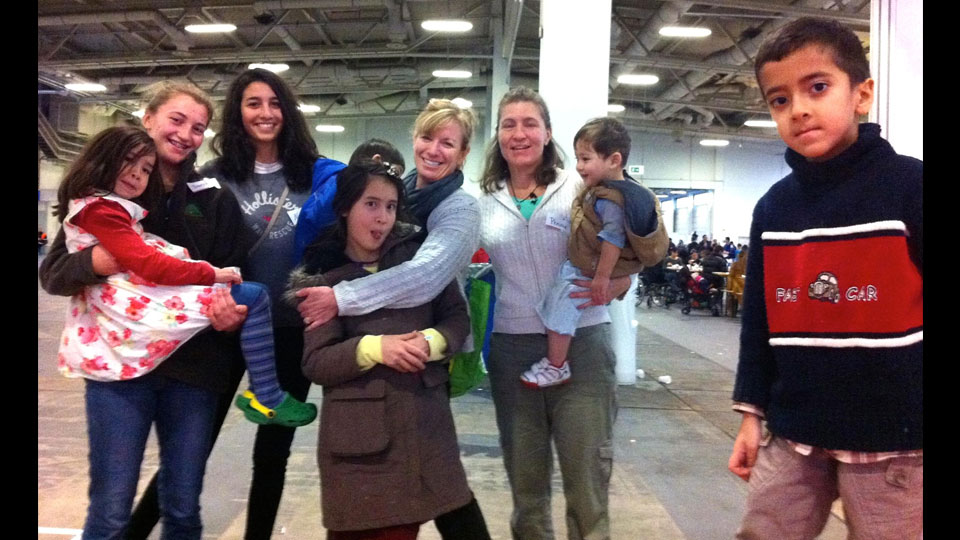 State College resident Penny Eifrig is currently volunteering at a refugee camp in Berlin. She says that she's had many positive experiences working in the camps and getting to know the refugees. Eifrig says that the United States should be more welcoming to these people.
Pa. Budget Impasse Holds Up $420 Million In Student Financial Aid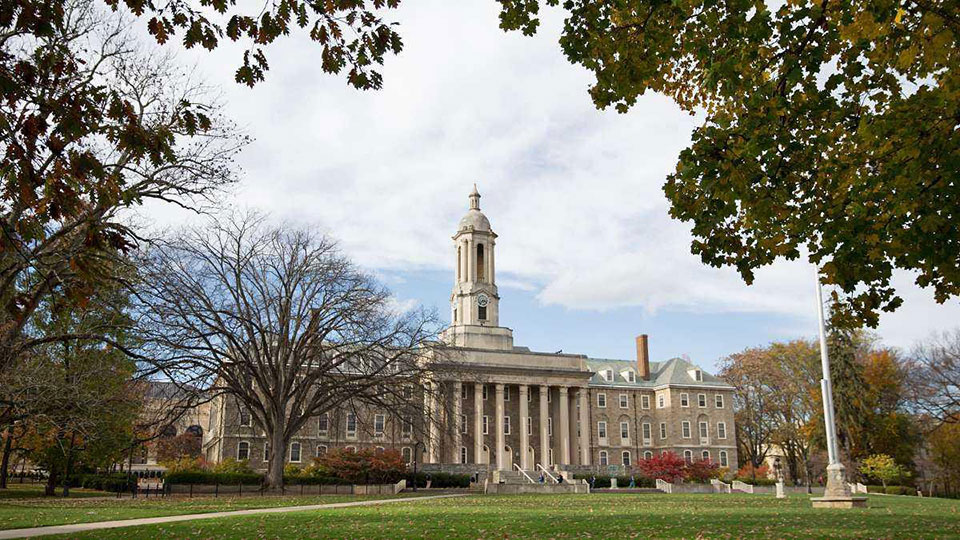 Pennsylvania has been without a state budget for nearly six months now. Social service agencies are worried about shutting down. School districts are borrowing huge sums of money. And in-state college students are anxiously awaiting news about their state- funded financial aid.
Hearing Set On Pennsylvania Attorney General, Sandusky Case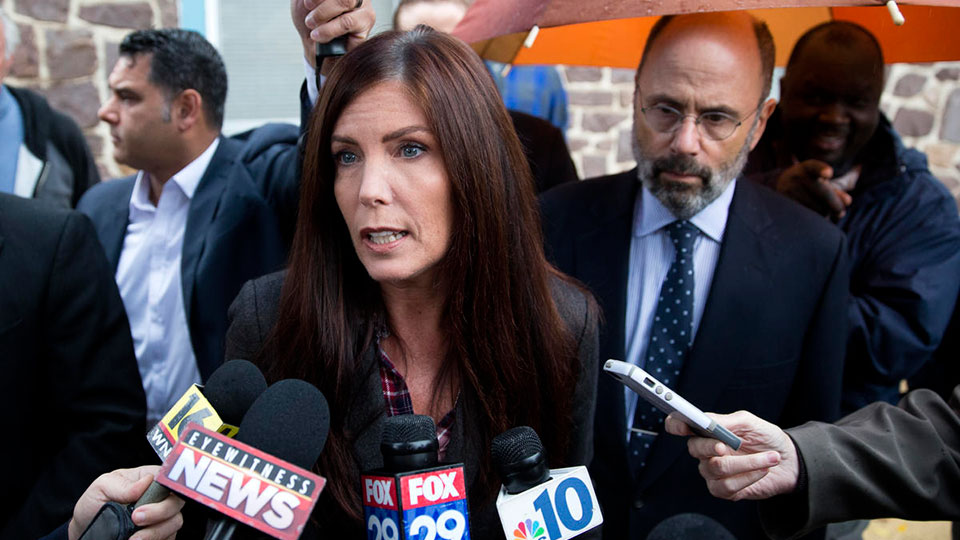 A Pennsylvania judge is demanding the attorney general attend a closed-door hearing to be questioned under oath about any leaks by prosecutors or a judge of secret grand jury material from the Jerry Sandusky child sexual abuse investigation.
Municipal Primary Election Results
Democrats have won all three open seats on the state Supreme Court. The victory secures them a majority on the high court for at least a decade. The winners in yesterday's election are Philadelphia Judge Kevin Dougherty and Superior Court judges David Wecht and Christine Donohue of Allegheny County.
Two Health-Centered Projects Compete For Centre Inspires Grant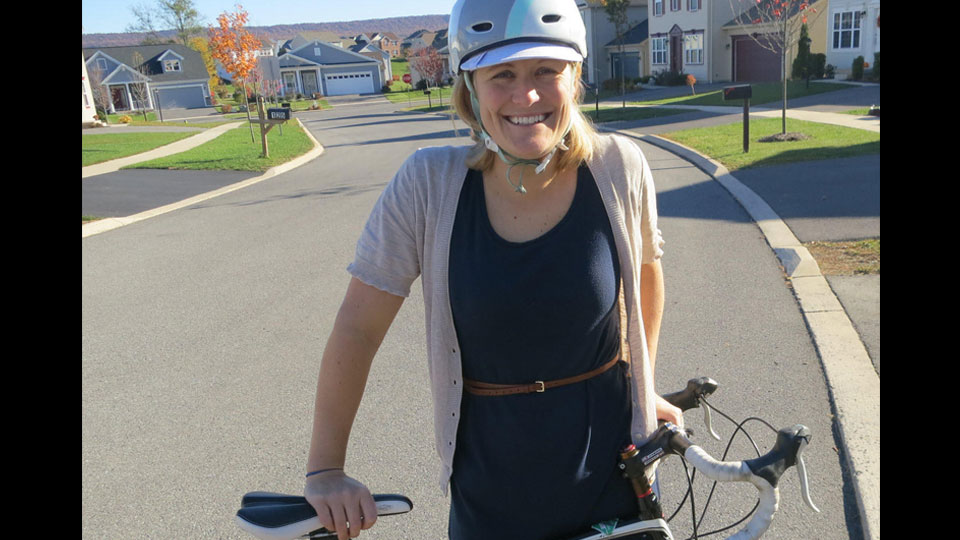 What would you do with $100,000 to transform your community? The Centre Foundation is asking just that. The State College-based non-profit is offering $100,000 to a project proposal that will improve Centre County through their Centre Inspires grant. This year's winner will be announced on Oct. 28, and two projects are being considered for the prize.
PSU Altoona's Canal Jam Celebrates 19th Century Songs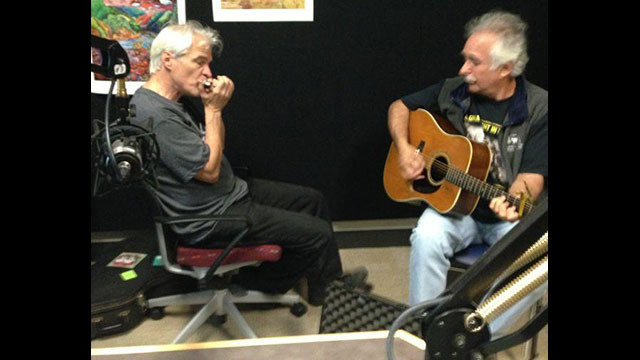 On Saturday, September 25, Penn State Altoona celebrates music of the "Canal Era" in Pennsylvania, around the mid 1800's.  As WPSU's Kristine Allen reports, they'll hold a "Canal-Era Music and Entertainment Summit" at the Allegheny Portage railroad site in Gallitzin.
Pennsylvania Building Codes Prove Difficult To Update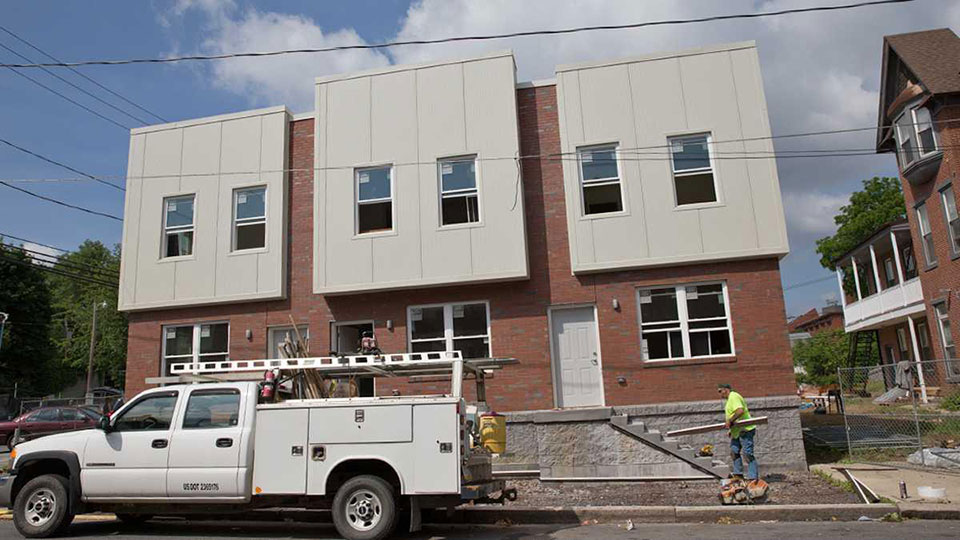 Building codes seem simple enough: build buildings that are safe to live in. To keep up with changing technology, most states update those codes every three years. But Pennsylvania has gone six years without updates as the state wrestles with a law that creates an unusually high bar to approve changes.
Penn State Makes Turnaround On Child Care Management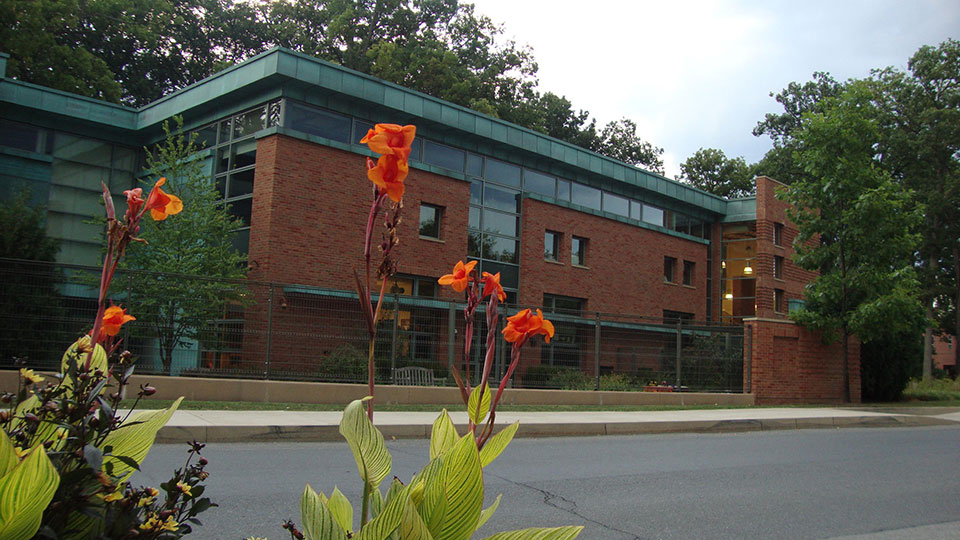 Two years ago, Penn State announced plans to outsource child care at its Bennett Family Center. Parents protested. That led Penn State to launch a task force on child care issues. Now, based on task force recommendations, the university has made a turnaround, bringing management of a different, previously outsourced child care center, in house.
State College Plans New Civic Hub On South Allen St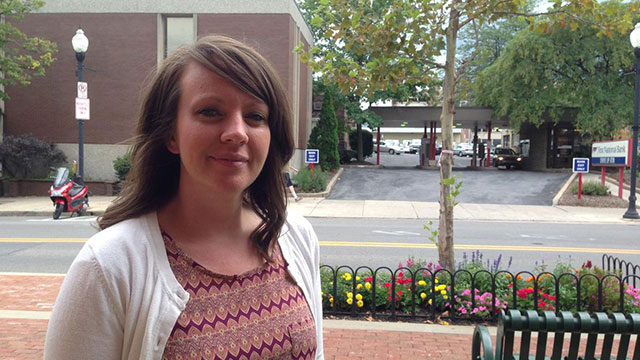 Most State College residents think of their downtown as a long, narrow area bracketed by College and Beaver Avenues. The State College Borough Council hopes to change that. Borough planner Meagan Tuttle talked with WPSU's Emily Reddy about redevelopment plans aimed at extending that "downtown" feeling into the 200 block of South Allen Street.
Unmapped, Unregulated Maze Of Rural Pipelines Poses Hidden Risks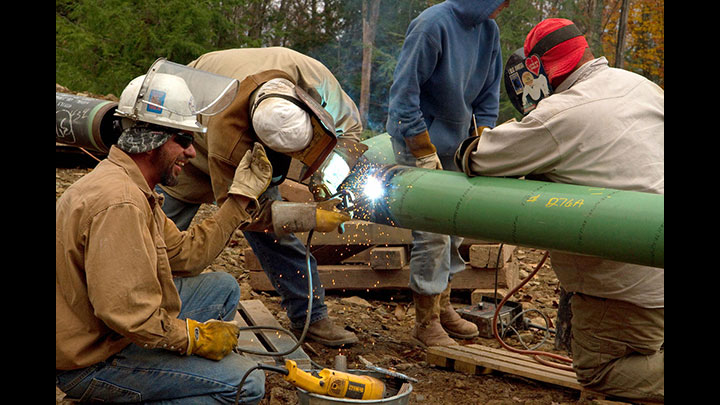 The Wolf Administration says Pennsylvania will be getting tens of thousands of new pipelines over the next couple of decades. Recently we reported on how poorly mapped some of these pipelines are.  Many of those unmapped pipelines are also unregulated. These are rural gathering lines, or pipelines that take the gas from the wellhead to a larger transmission line, or gas processing facility.
Retired Major Picked to Run Pa. State Police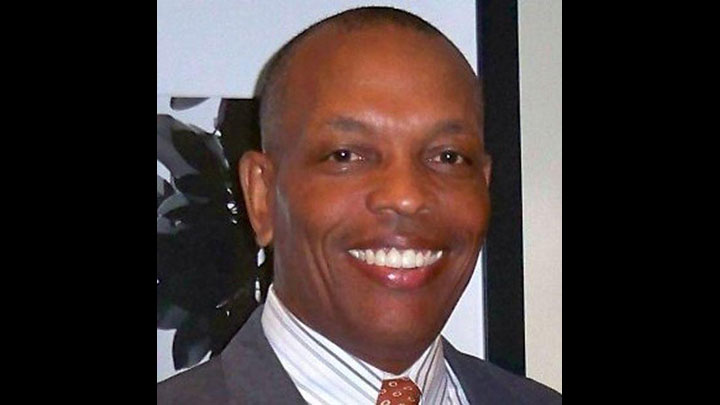 Governor Tom Wolf has picked retired Major Tyree C. Blocker to be the next commissioner of the Pennsylvania State Police, after the governor's first nominee failed to win the state Senate's confirmation in June.
Creamery Celebrates Anniversary with New Flavor
During the Central Pennsylvania Festival of the Arts, Penn State's Berkey Creamery continued its 150th anniversary celebrations by unveiling its newest flavor, birthday cake. Earlier in the summer, Creamery fans voted for the newest addition to the menu and birthday cake received more than 2,000 votes.
Book Benches Unveiled at Arts Fest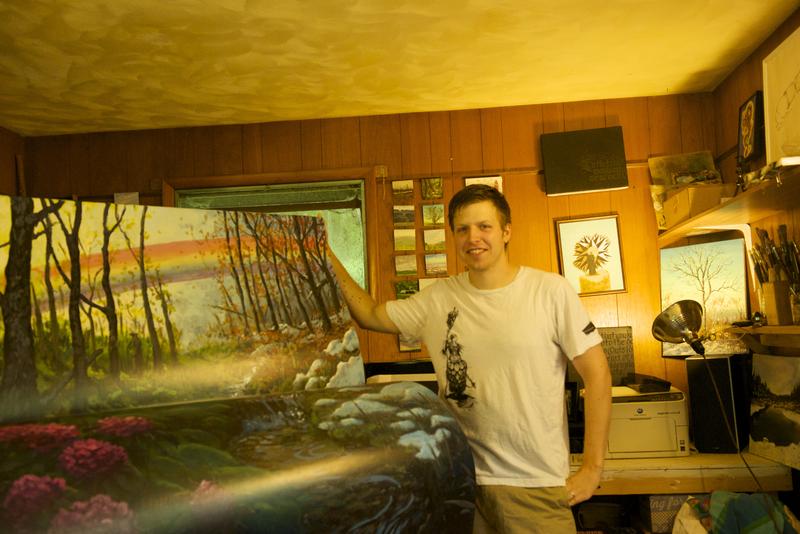 Visitors to the Central Pennsylvania Festival of the Arts this weekend will be treated to a new kind of art in the form of book benches. Twenty-five painted benches in the shape of open books will be placed around Centre County in the coming year.
Behind-the-Scenes with Arts Festival Jurors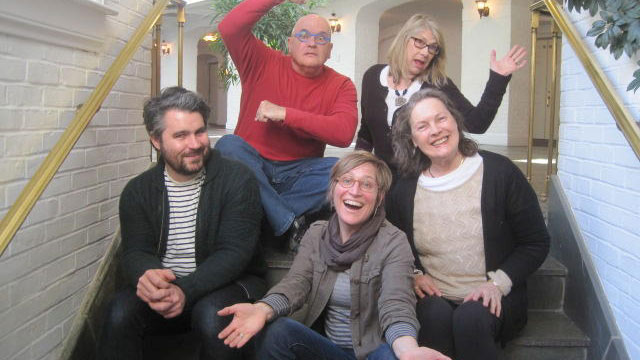 You probably know that the Central Pennsylvania Festival of the Arts in State College is a "juried" art show. But who are the jurors?  And how do they judge all of that art? WPSU's Kristine Allen was there this past winter as these jurors met to choose the art you're seeing at the festival this week.
Pour it on in the Second Half: George Etzweiler and the Old Men of the Mountain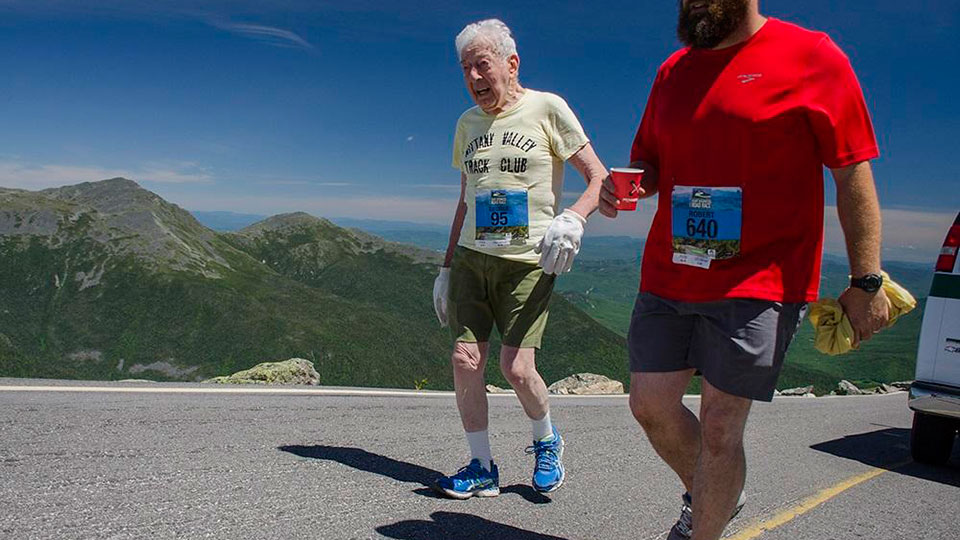 A 95-year-old State College man just completed the Mount Washington Road Race in New Hampshire. George Etzweiler, a retired Penn State professor of electrical engineering, usually runs 15 miles a week.
Lemont Revolutionary War Tree Cut Down
Lemont residents gathered Tuesday at Glenn Park to watch a beloved 300-year-old Burr Oak tree cut down. The tree is known for having been around during the American Revolution. Several Lemont residents woke up to the sound of the destruction of a piece of history.
Bystander Intervention Program Ramps Up at Penn State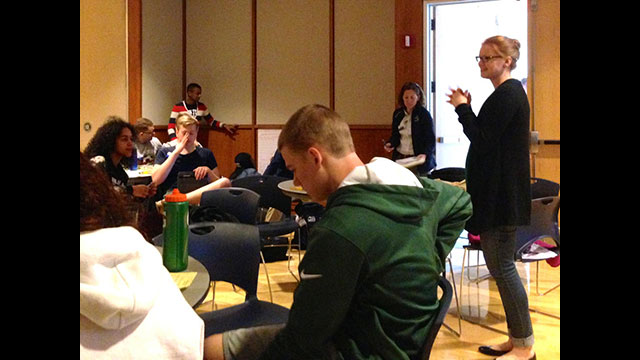 Earlier this year, a Penn State task force made recommendations on how to fight sexual assault and harassment on campus. One of those recommendations is being implemented in the form of "bystander intervention" training.
Kappa Delta Rho Whistleblower Names Penn State in Lawsuit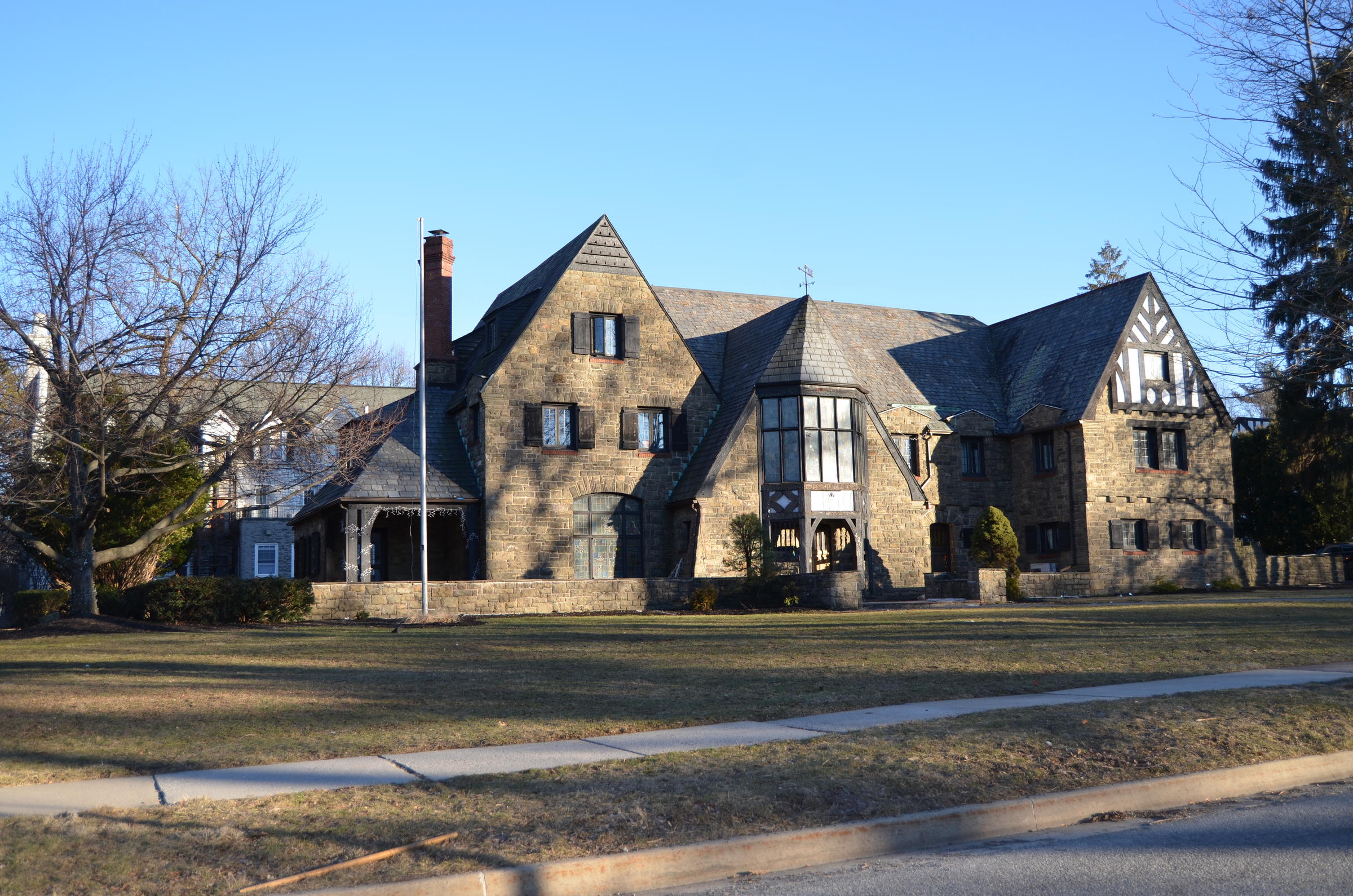 Penn State Holds First Town Hall Meeting for Faculty and Staff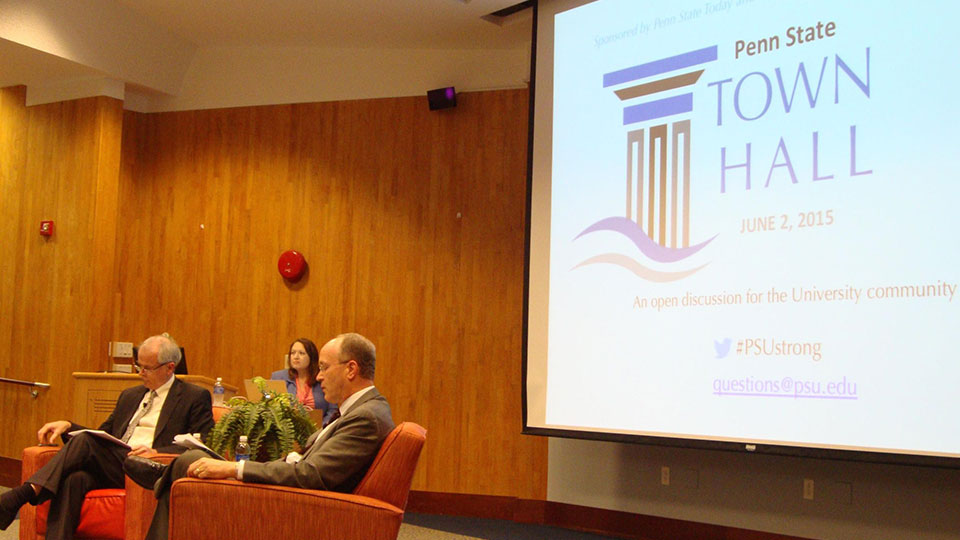 Penn State held its first town hall meeting yesterday on the University Park campus. It's a new initiative for university leaders to answer questions and hear concerns from faculty and staff.
Penn State Increases Sanctions for Kappa Delta Rho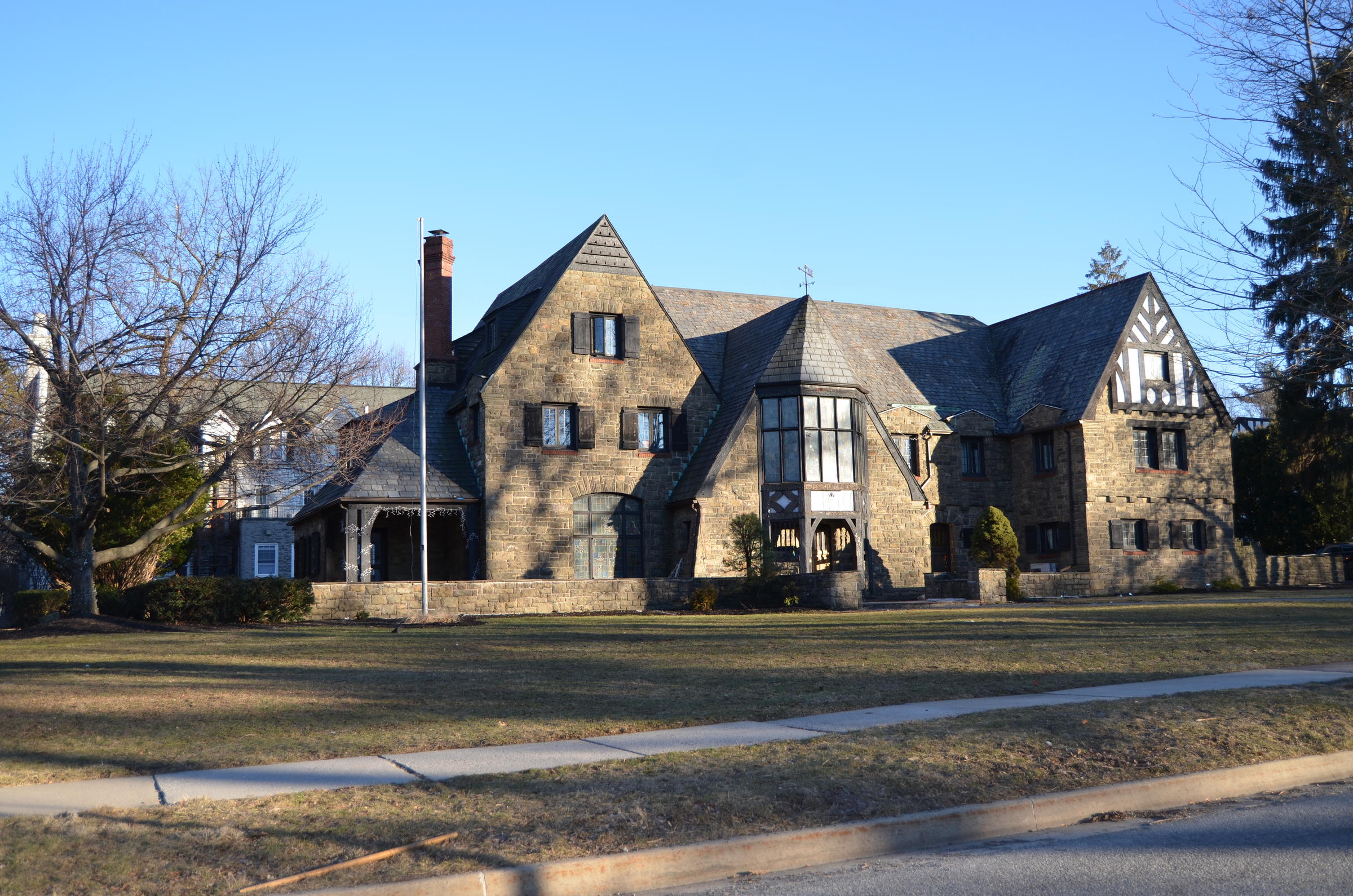 Proposed Student Housing Complex Raises Worries Over State College Water Supply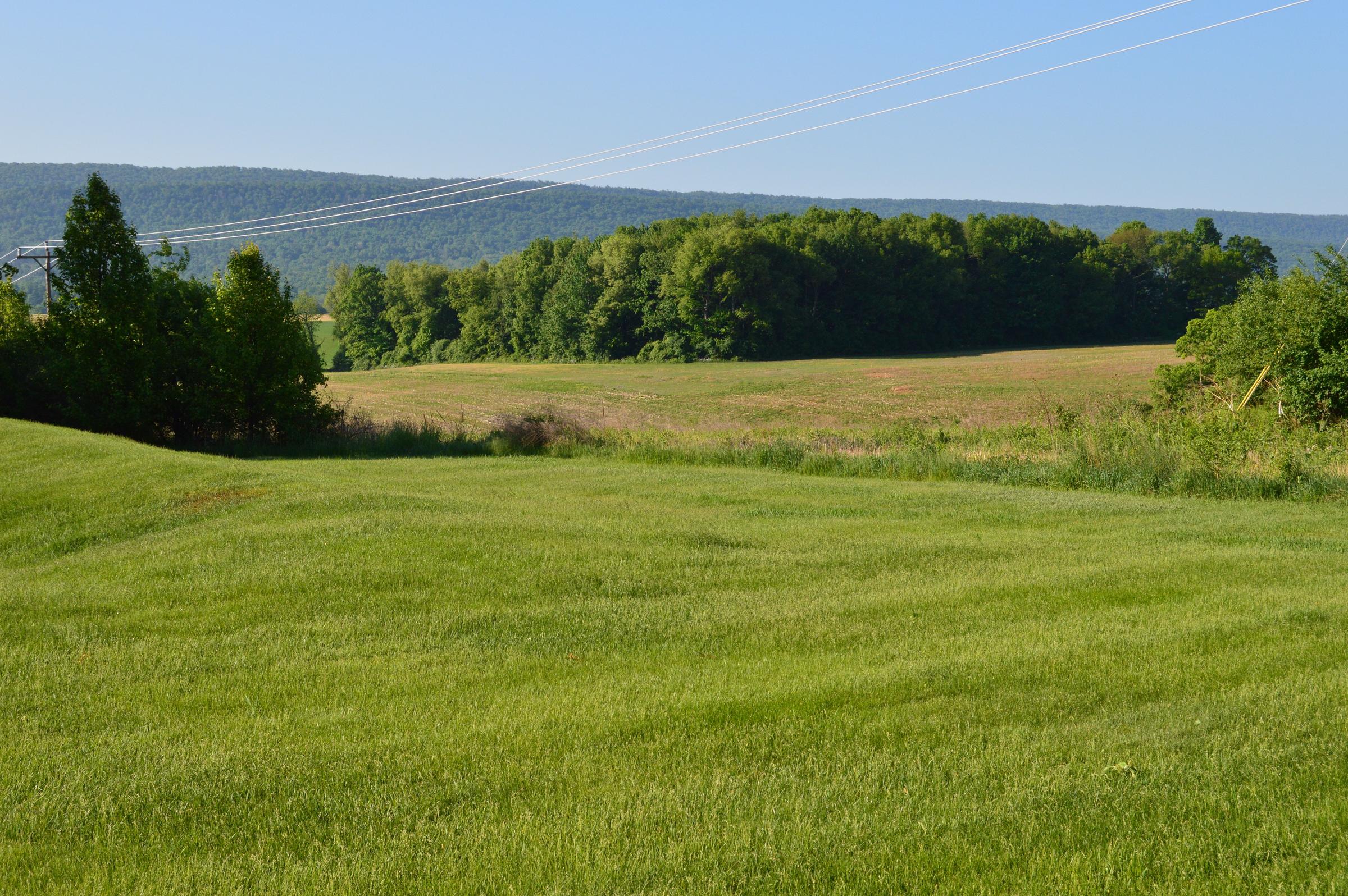 Meet the 2015 "Stand Up Award" Winners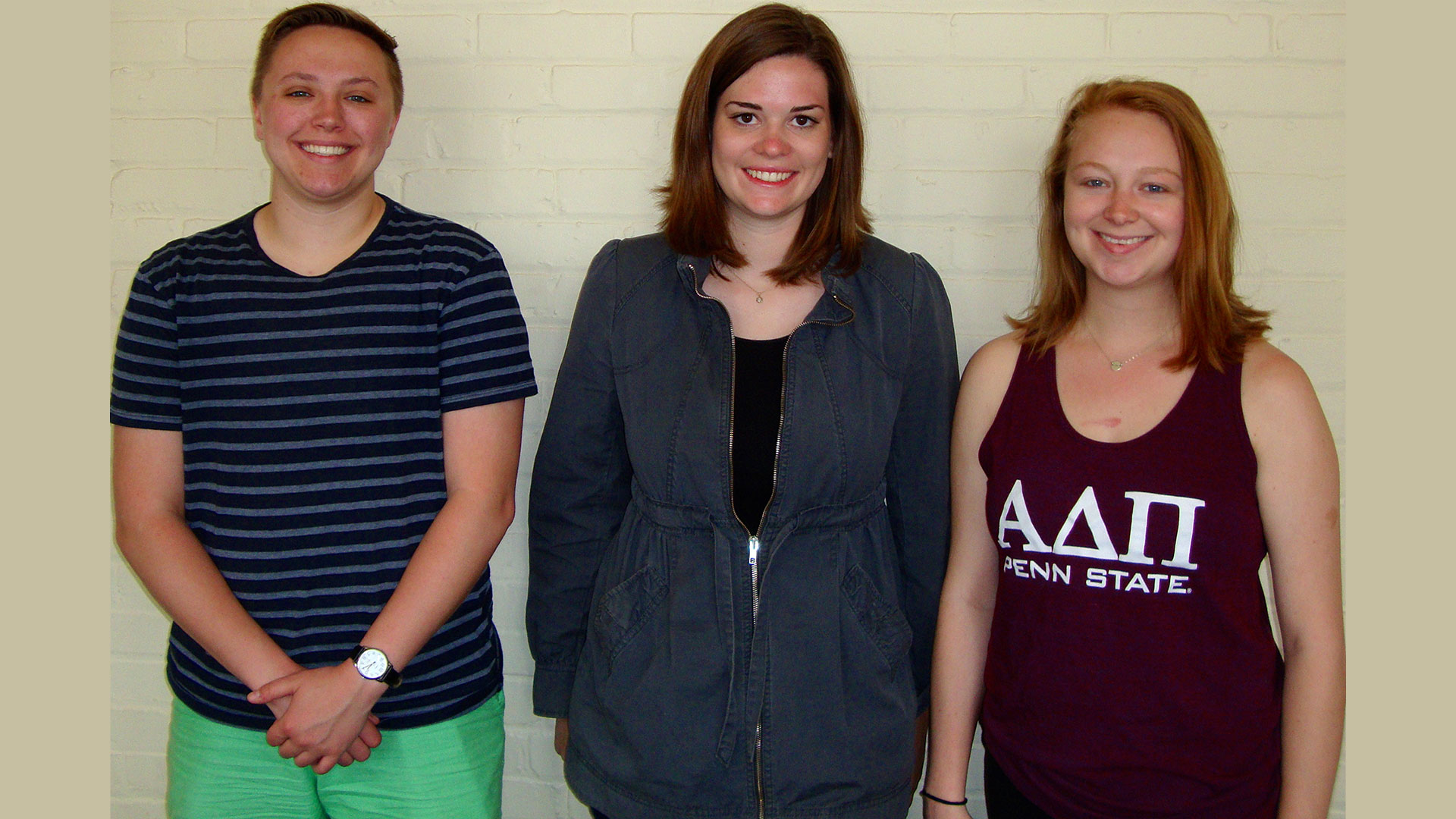 Do you know a Penn State student who stood up for what is right?  Each year since 2008, the Rock Ethics Institute has recognized Penn State undergraduate students who have demonstrated "courage, fortitude, and ethical leadership" by taking a stand for a person, a cause, or a belief.
A Look At Governor Wolf's Proposed Budget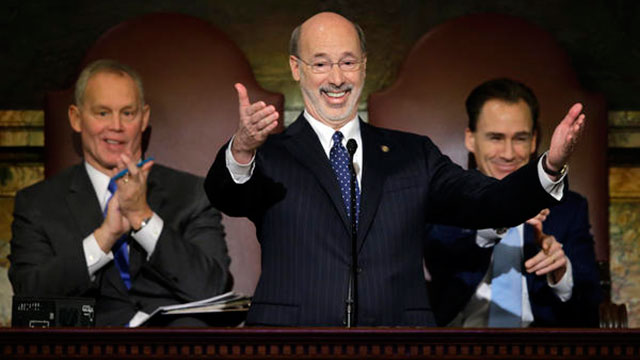 Governor Tom Wolf's first budget address put on an emphasis on his vision for improving Pennsylvania's present and its future.