How to Make a Seed Ball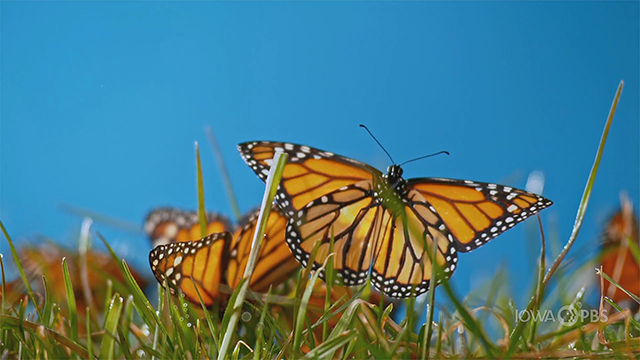 Learn about Monarch butterflies, the host plants they need, and how to make a seed ball with Iowa PBS and the Blank Park Zoo in Des Moines, Iowa.
Habitats and Pollinators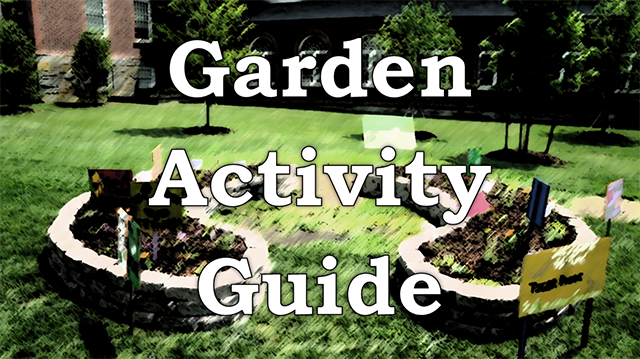 In this lesson plan and activity, students learn how the garden provides habitat for a variety of different animal species. Through making observations and collecting data, students determine which species inhabit the garden (especially pollinators), investigate relationships among them, and identify factors that may affect them.
Fearless Female Scientists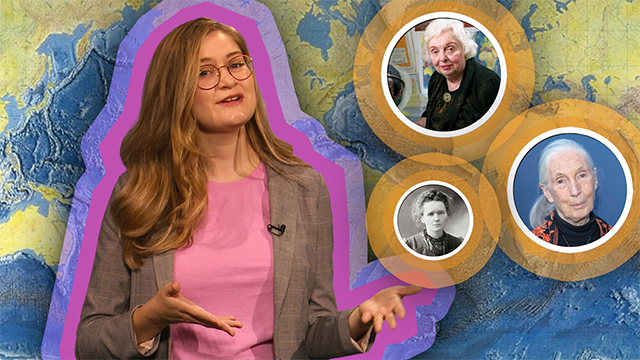 Margaret introduces us to female scientists who pushed past prejudices to make amazing discoveries – Marie Curie, Marie Tharp and Jane Goodall. 
WPSU Women in Science Profiles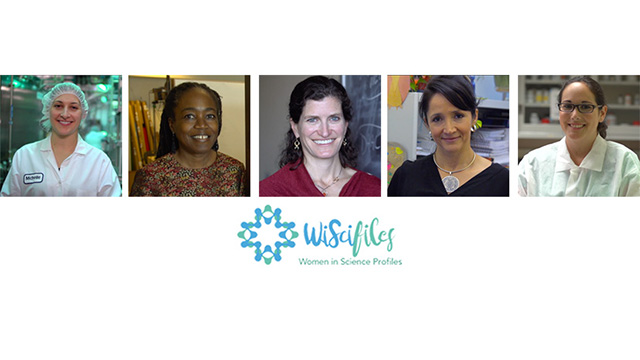 WiSci Files introduces viewers to five local women in diverse STEM careers through a series of short video profiles that feature aspects of their personal and professional lives, aiming to dispel stereotypes about who STEM professionals are and what their lives are like. 
Marie Curie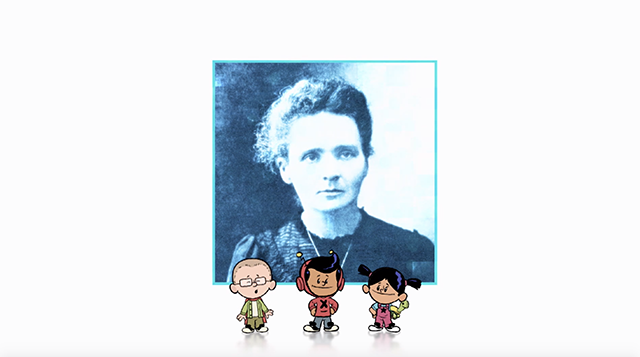 Learn about Marie Curie, two-time Nobel Prize winner, with this video clip, printable biosketch reader, and support materials.
Math in the Workforce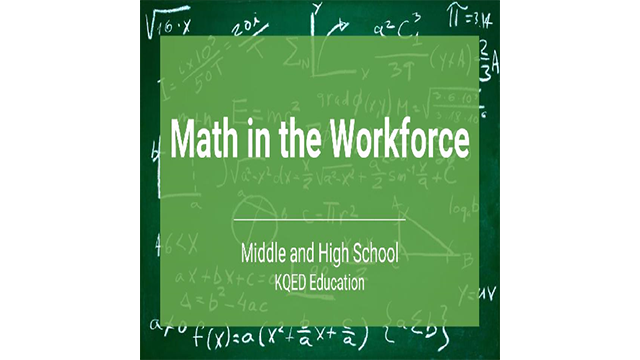 In a world where we have calculators and search engines, why is math still a necessary skill to have in many career paths? From fashion design to astrobiology, math is the backbone of those jobs, and this collection will show you exactly why. 
Math + Arts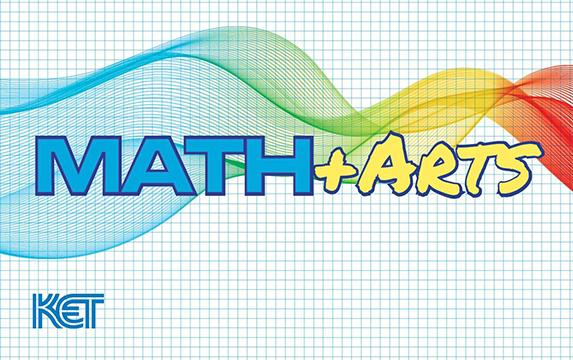 A "Math Mess" is an everyday problem that requires an inquisitive mind, determination and a little number sense to solve. Math Messes can pop up when you least expect them — and in each short, animated Math Mess video, you'll meet some mathematically-challenged characters who are right smack in the middle of one. 
Math Mess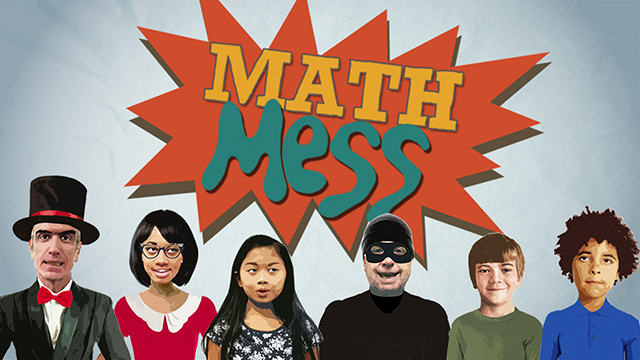 A "Math Mess" is an everyday problem that requires an inquisitive mind, determination and a little number sense to solve. Math Messes can pop up when you least expect them — and in each short, animated Math Mess video, you'll meet some mathematically-challenged characters who are right smack in the middle of one. 
Women's History Month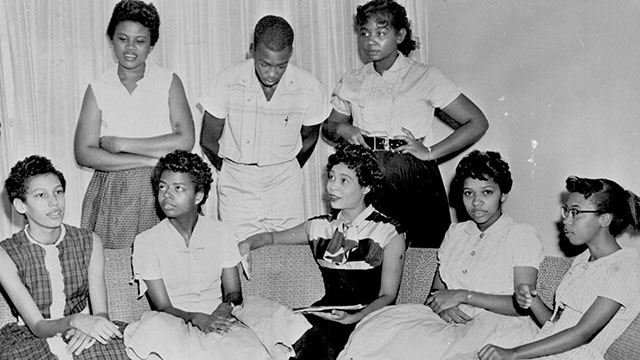 This collection celebrates Women's History Month by focusing on women and girls around the world. The films tell powerful, personal stories; and the activities encourage students to learn and understand international struggles and take an active role in addressing local concerns. 
Womens Suffrage in the Progressive Era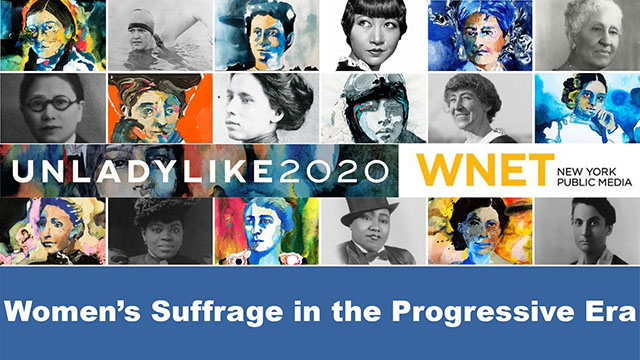 In this interactive lesson you'll learn about the Women's Suffrage Movement in the Progressive Era. Explore the factors that led to a demand for social and economic change by examining the life and work of two influential women's rights leaders of this era–Mary Church Terrell and Jeannette Rankink. 
Xavier Riddle | Biosketches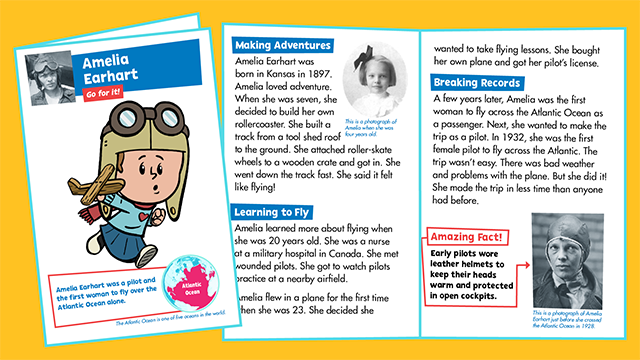 Explore the lives of famous historical female figures in these short engaging biographies written for young children. 
Sesame Street Story Book Builder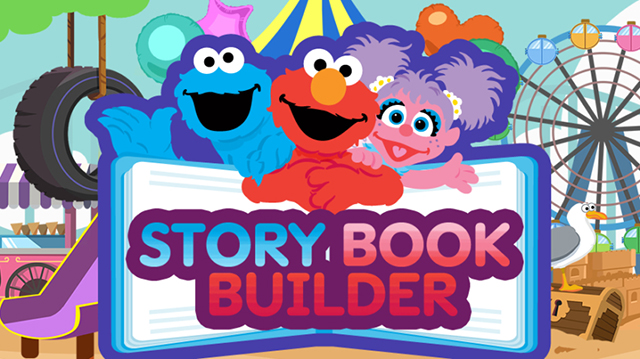 Early readers will love building their own story book with Elmo, Abby Cadabby, or Cookie Monster! A perfect tool for helping identify feelings and emotions, word and letter recognition, and letter sounds.
The Great American Read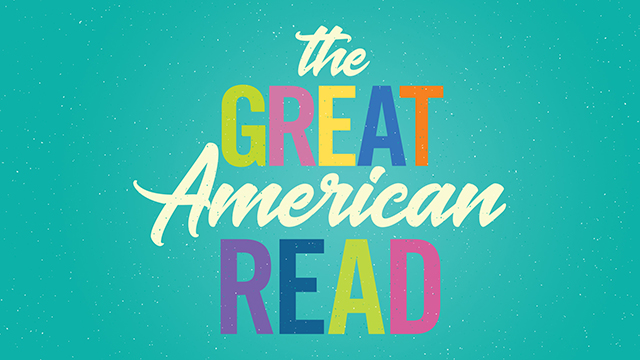 Explore and celebrate the power of reading. Investigate how and why writers create their fictional worlds, how we as readers are affected by these stories, and what different books have to say about our diverse nation and our shared human experience.
It's Lit!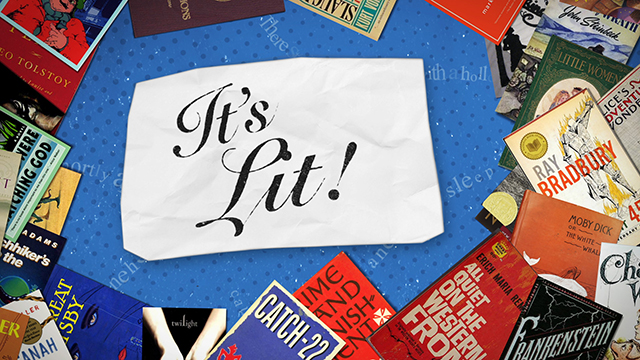 It's Lit! is a series of smart, funny video essays from PBS Digital Studios about our favorite books and why we love to read. Delve into topics like the evolution of YA, how science fiction mirrors our own anxieties, and why the book is sometimes just a bit better than the movie.
Engineering Is …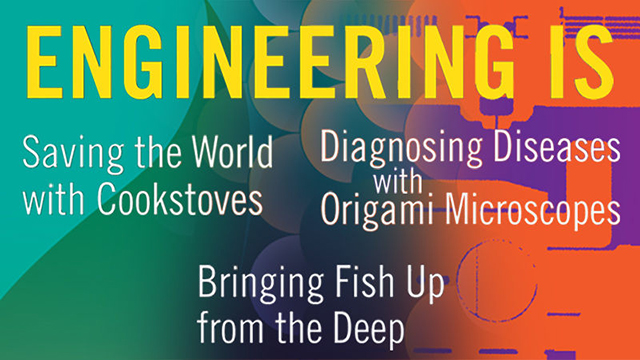 Explore Engineering Is… , a collection of media resources that focuses on the intersection of engineering and science. Explore how scientists and engineers are working together across disciplines to investigate issues, make discoveries and develop solutions.
Obstacle Course Challenge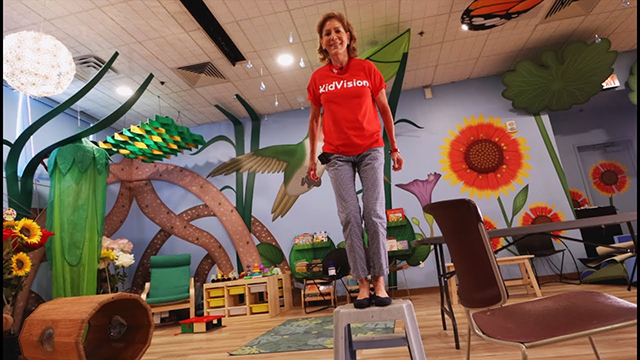 Miss Penny and KidVision kids explore Engineering through an obstacle course challenge and challenge you to create an obstacle course of your own using things around your house.
Water A Plant Challenge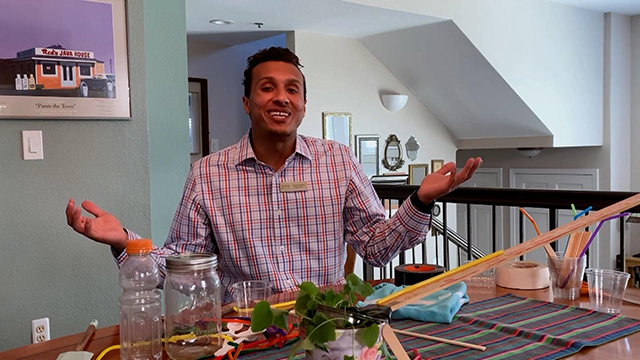 Follow along with this engineering challenge to create a contraption to water a plant from 3 feet away with this Growing Great video from Camp TV, then try it out for yourself.
Virtual Field Trip: Jimmy Carter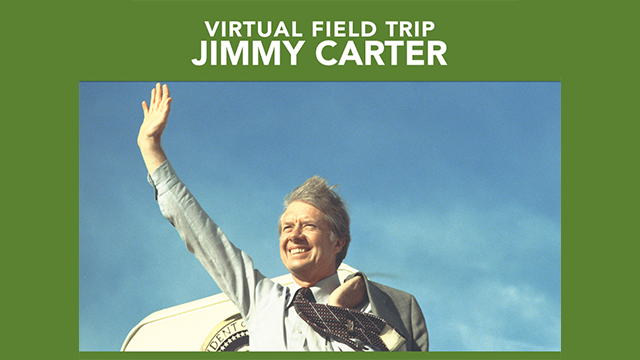 Explore the life and legacy of Jimmy Carter, the 39th president of the United States and the only president from Georgia. With 360 images, photo galleries, videos, and more, this virtual field trip offers students an in depth look at Jimmy Carter's life.
Election Foundations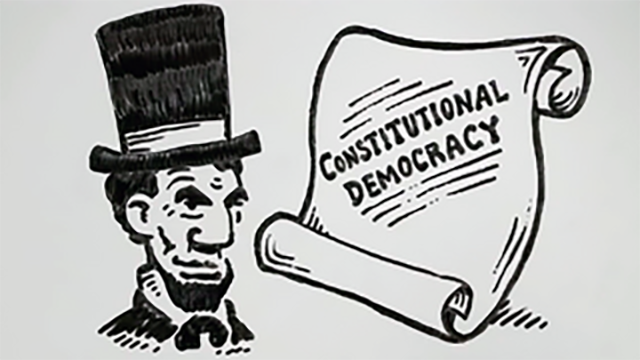 In this video, students are introduced to why we have presidential elections in the United States. They will learn what a constitutional democracy is and how the government gets its power from the consent of its citizens.
Lincoln's Words
In this video segment, from the PBS documentary Looking for Lincoln, Professor Henry Louis Gates, Jr. cites several of Lincoln's most famous lines of oratory from different points in his political career, noting the "seemingly simple but profoundly eloquent language" he used "to express and ennoble his cause."
Characters in Context: Their Eyes Were Watching God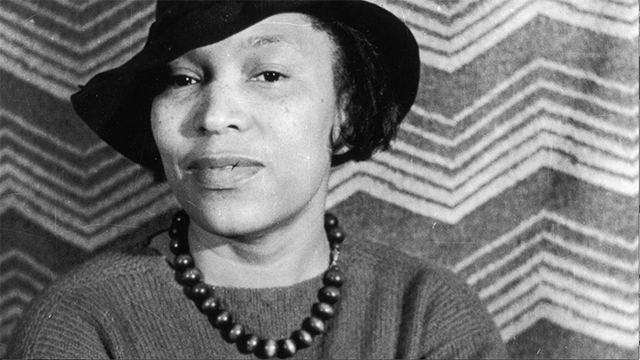 In this lesson, students will determine the relationship between characters in Their Eyes Were Watching God and black cultural moments throughout history. Students will analyze primary and secondary sources looking at slavery, reconstruction, and the black renaissance.
There Goes the Neighborhood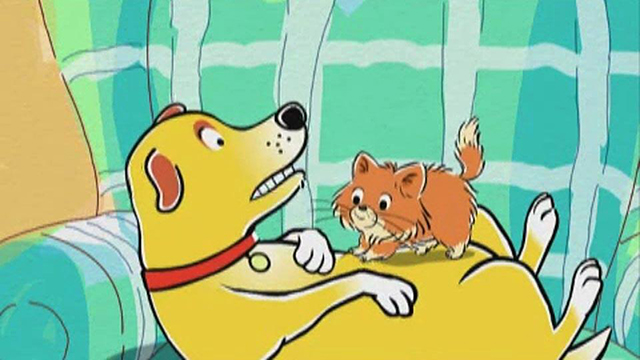 Explore the concepts of prejudice and tolerance with Martha Speaks. When a new kitten moves in to the neighborhood Martha struggles with the attention she receives.
The Civil Rights Movement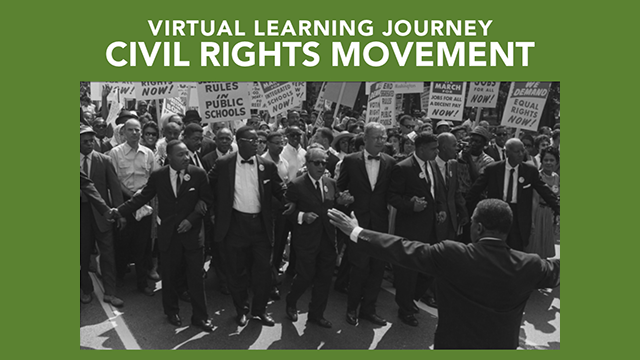 Brimming with comprehensive, cross-curricular content, this virtual collection invites students into an engaging exploration of some of the most significant events of the Civil Rights Movement.
Blood Vessels Help Tumors Grow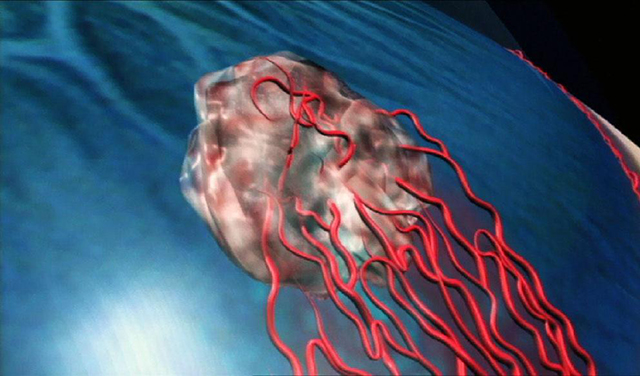 Cancer researcher Dr. Judah Folkman describes his approach to proving a new idea he had about how tumors grow inside the body focused on angiogenesis, the formation of new blood vessels.
Blood | Science Trek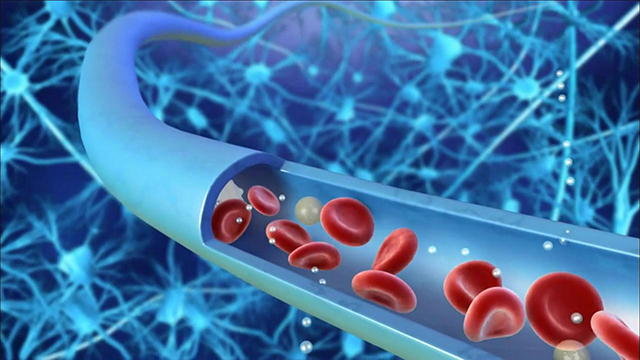 This video segment from IdahoPTV's Science Trek defines the 4 parts of blood and shows the rest of the circulatory system. Discover where blood is made, how long a blood cell lives, what blood types are, why blood is red, and what a transfusion is.
Ouch! | Wild Kratts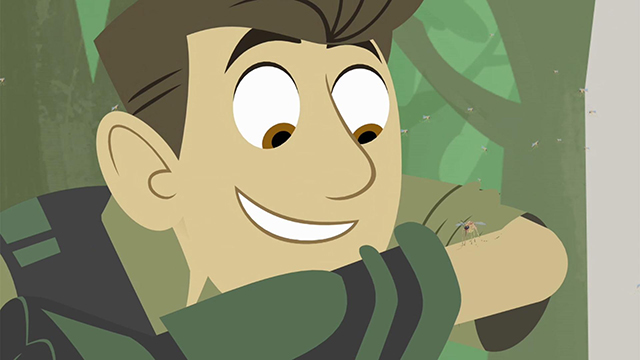 Come explore the cypress swamp with the Wild Kratts gang. While on an adventure, they get swarmed by a bunch of biting mosquitoes and observe how the creatures draw blood.
A Letter from Eva Mozes Kor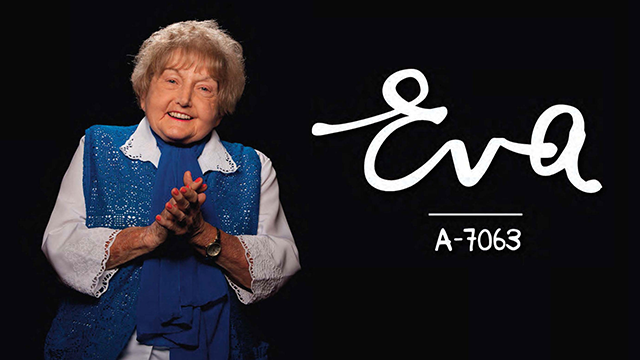 Eva Mozes Kor, a Holocaust survivor, became a global ambassador for peace, forgiveness and inclusiveness. Read this letter Eva Kor wrote emphasizing four overarching life lessons she encouraged everyone to live by.
Arbeit Macht Frei: Murals of the Holocaust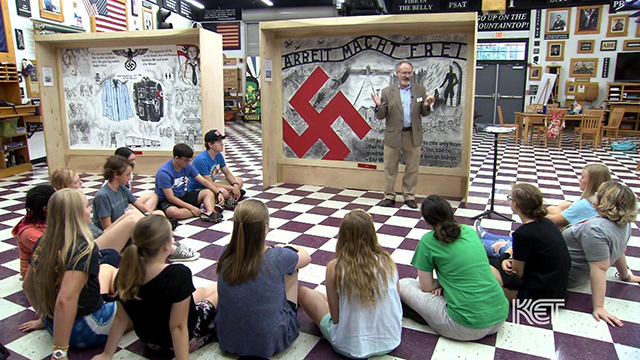 Jeff Jamner is the son of Holocaust survivors. In this video segment, Jamner examines a mural that depicts the entrance to a concentration camp with its sign, "Arbeit Macht Frei" (Work Makes You Free).
Eva: A-7063 Documentary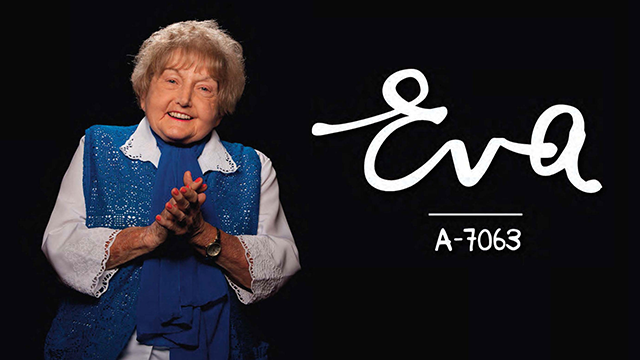 As a 10-year-old "Mengele Twin" at the Auschwitz concentration camp, Eva Kor suffered some of the worst of the Holocaust. At 50, she launched the biggest manhunt in history. At 60, she publicly forgave the Nazis, and into her 80s, she circled the globe to promote hope, healing and humanity.
The Life and Legacy of Martin Luther King, Jr.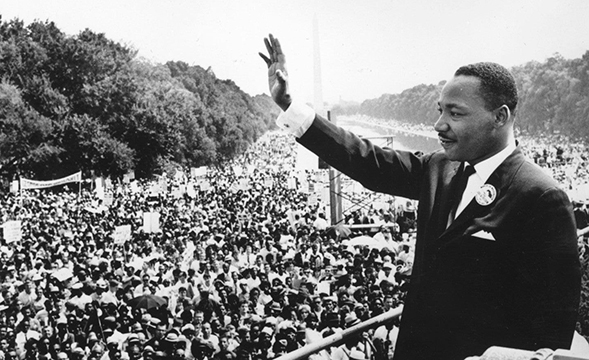 Historians reflect on the life and legacy of Dr. Martin Luther King Jr. and his role in the Civil Rights Movement.
Analyzing King's "I Have a Dream" Speech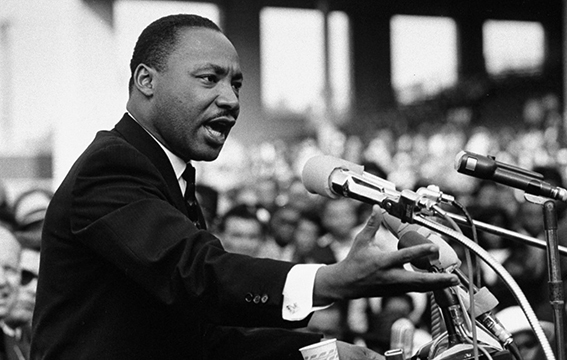 In this video, schoolchildren take turns reading from Martin Luther King, Jr.'s famous "I Have a Dream Speech" on the steps of the Lincoln Memorial.
Martin Luther King Day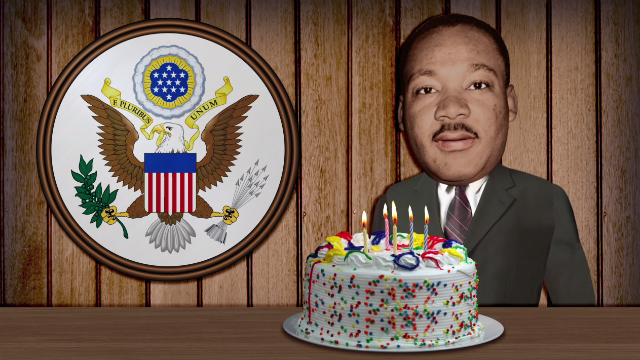 The third Monday in January is a national holiday observing the birthday of Martin Luther King Jr. Learn more about this leader of the civil rights movement and about how we honor him today.
Food Inc.: The Dollar Menu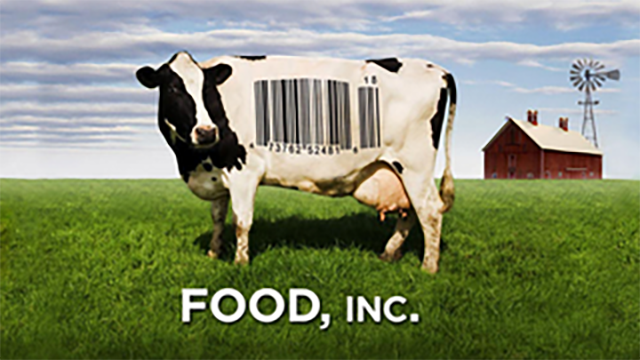 In Food, Inc., filmmaker Robert Kenner lifts the veil on our nation's food industry, exposing the highly mechanized underbelly that's been hidden from the American consumer. Watch and discuss the economics of the food industry and how the cost of foods affects their choices.
Are Viruses Germs?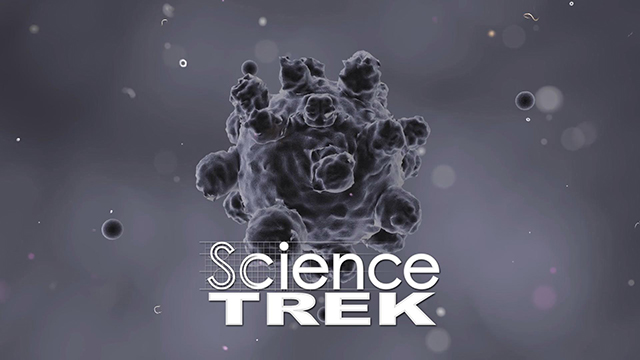 What we call "germs" are actually a group of different kinds of microscopic organisms. What are they and what steps should you take to protect yourself?
Washy Wash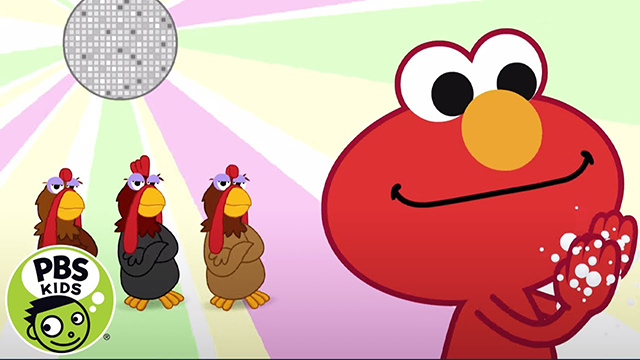 Hand washing keeps us healthy. Be like Elmo and make sure to wash your hands often for at least 20 seconds—just enough time to sing this song once!
Homemade Snow Globe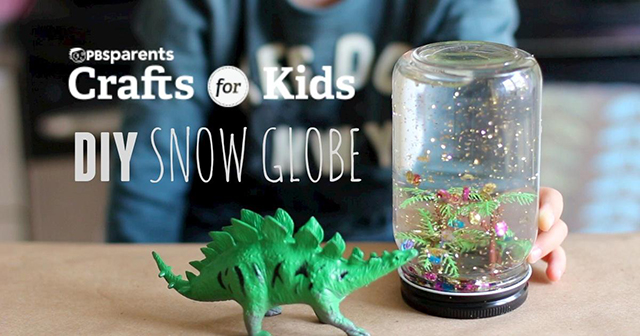 What does your winter wonderland look like? Bring it to life by creating your own snow globe. 
Button Snowflake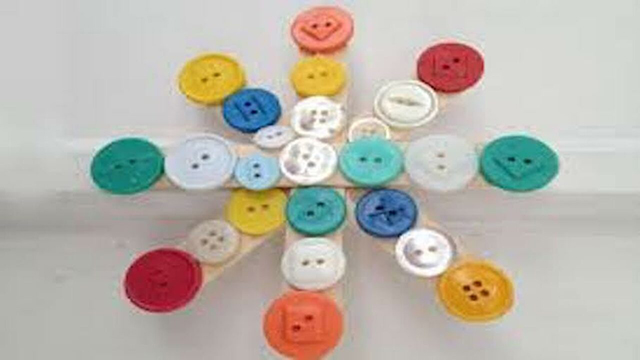 Add some kid-friendly decoration to your home with these ornaments made from popsicle sticks and colorful buttons.  
How Does Your Phone Send Emojis?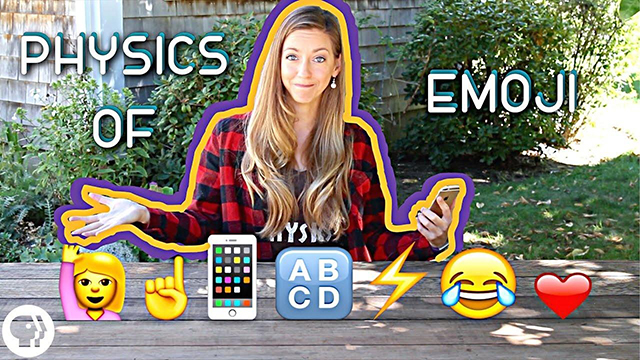 The physics of smartphones is a complicated and amazing mixture of engineering, physics, electronics and computer science. 
PBS Kids Scratch Jr.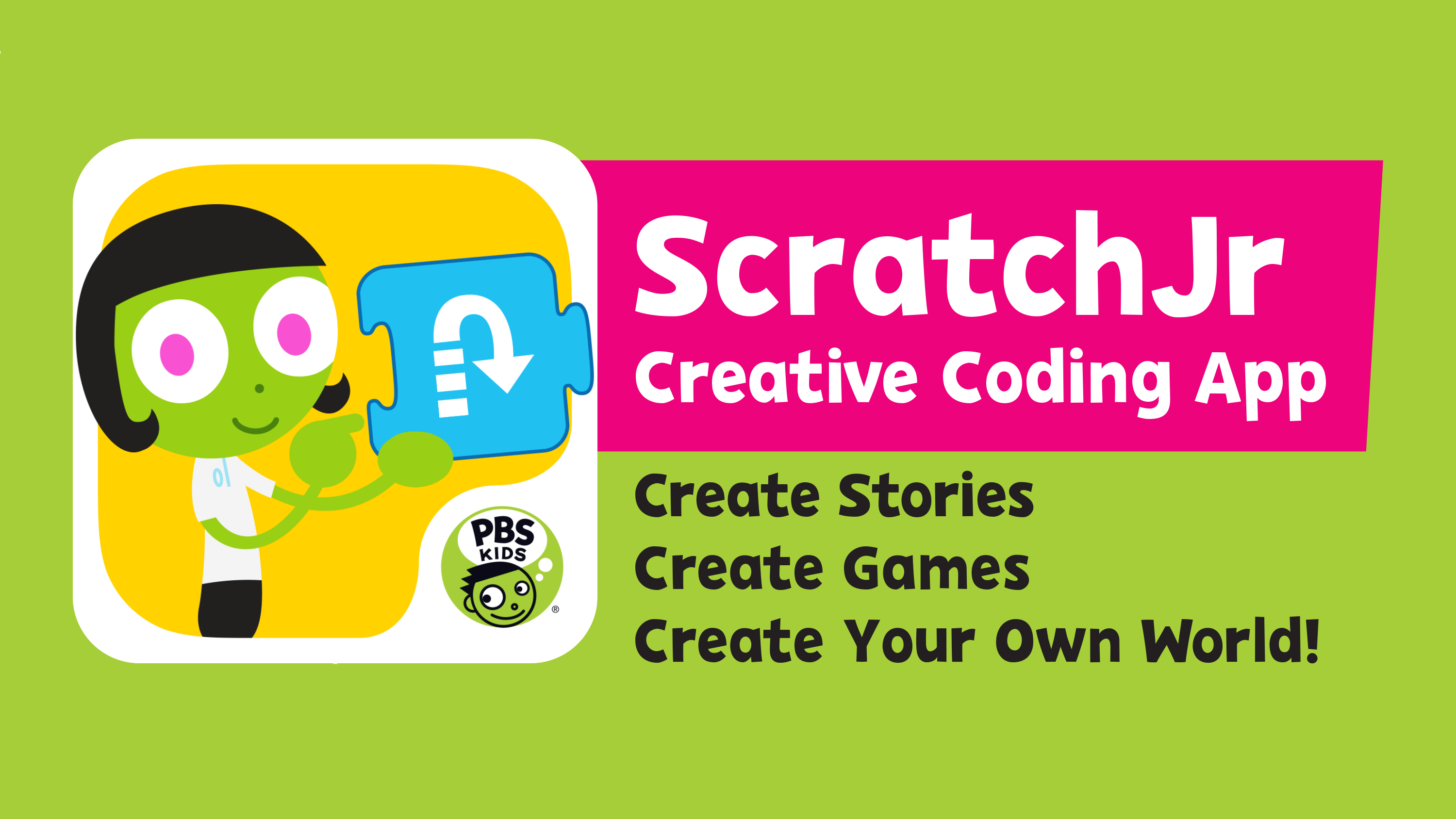 Is your child interested in coding? The @PBSKIDS ScratchJr app is a fun way to teach kids coding skills using the characters they love!  
Why Are There So Few Women in Computer Science?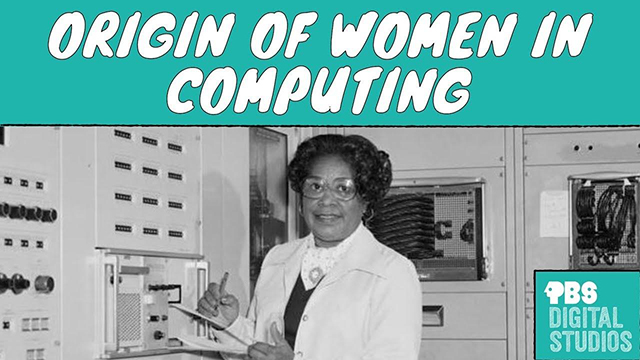 Today, we think of computer science as a field dominated by men, but women have a long and important history in the field. So what changed? 
Interfaith Holiday Traditions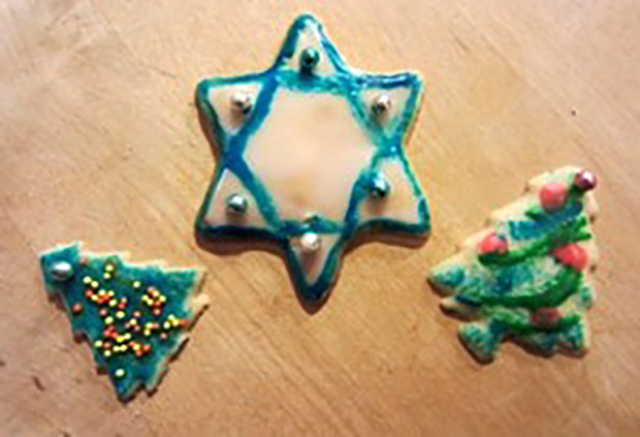 When Christmas and the first night of Hanukkah fall on the same day, interfaith families who observe both holidays face an unusual challenge. Learn how one interfaith family balances their two faiths. 
Wildlife Research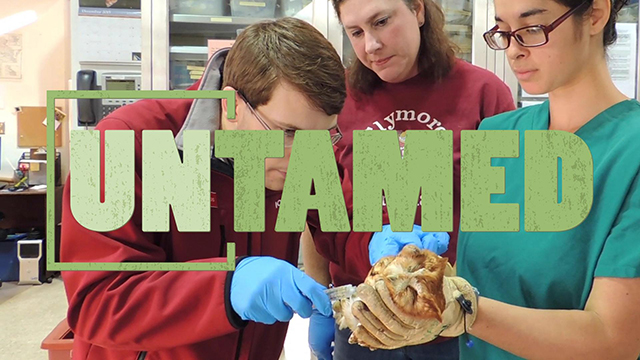 Learn how rehabilitators and veterinarians at the Wildlife Center of Virginia treat tens of thousands of wild animals each year and are often the first to notice trends that contribute valuable insights to overall wildlife health using data from the patients admitted to the center. 
"Get Out the Mad" Cookies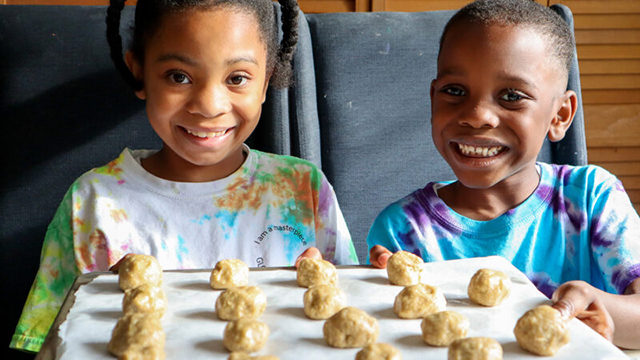 How do you talk with your children about managing their feelings? This activity encourages children to knead and pound dough as one way to talk through and deal with feelings like anger and frustration.  
Holiday Food Traditions From Around the World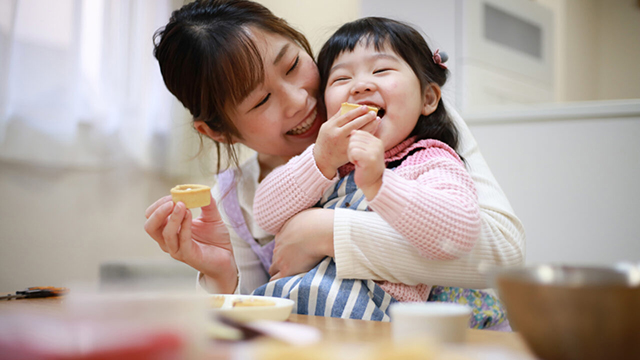 Many of us treasure our holiday food traditions, especially if there's a family recipe that has been passed down through the generations. Explore food traditions enjoyed by families around the world during the holidays, and maybe add some new recipes to your holiday traditions! 
Celebrate Japan's Oshogatsu Holiday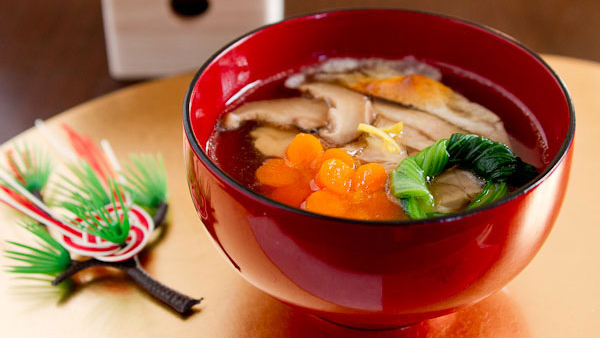 Oshogatsu is the most important holiday in Japan and is a celebration of the new year. Learn about the traditions of this special holiday, and how to make Ozoni, a one bowl soup that is a central dish of the holiday. 
Molly's Winter Kitchen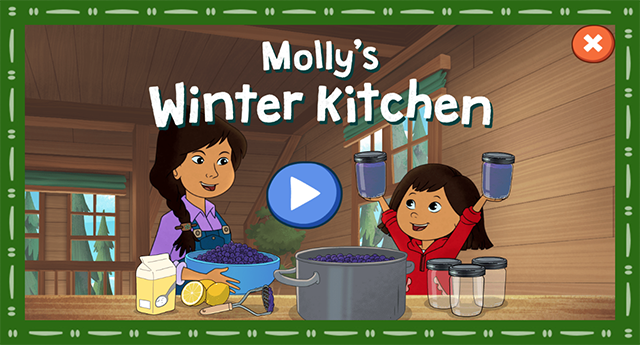 Help Molly of Denali and her mom prepare traditional foods to last all winter! Learn about different ways of preserving foods like moose stew and blueberry jam.  
A History of Thanksgiving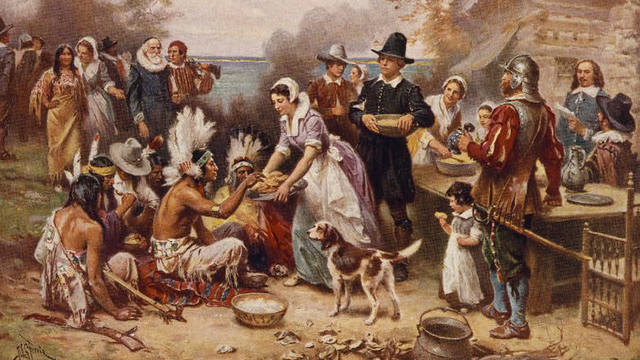 Take a trip through time and learn about the origins of Thanksgiving and from the original colonists through the proclamation of a national Thanksgiving holiday. 
Why Is Pumpkin Spice So Good?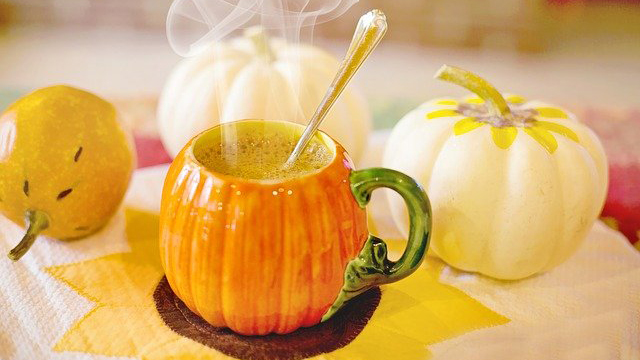 Pumpkin spice lattes, pumpkin spice cookies, pumpkin spice cereal… why is it in the fall we just can't get enough of the good stuff? Margaret shares why we love everything pumpkin spice. 
Gratitude Jar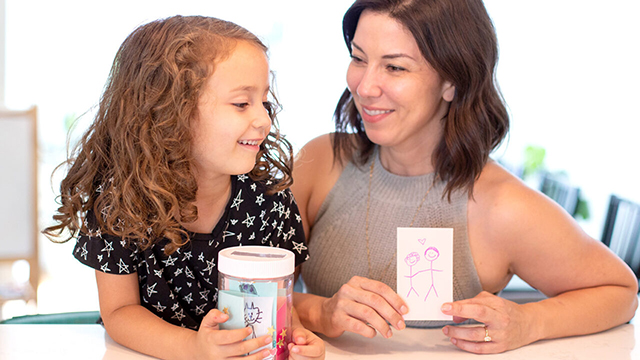 A gratitude jar is the perfect project to help your child express thankfulness! As they draw the things for which they are thankful, add the drawings to the jar and watch the collection grow.  
Elmo's World Kindness Bingo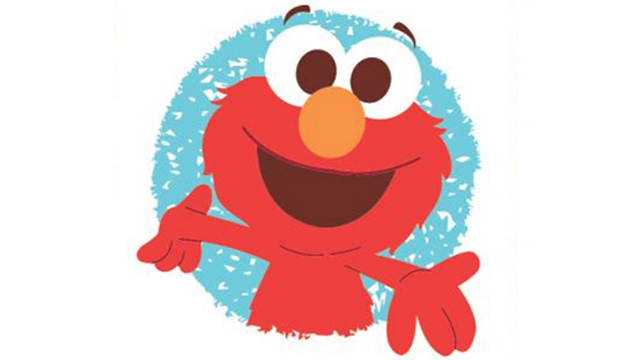 World Kindness Day is November 13th. Download and print this kindness bingo card and see how many acts of kindness your children can complete.