Education Day at the Traveling Vietnam Memorial Wall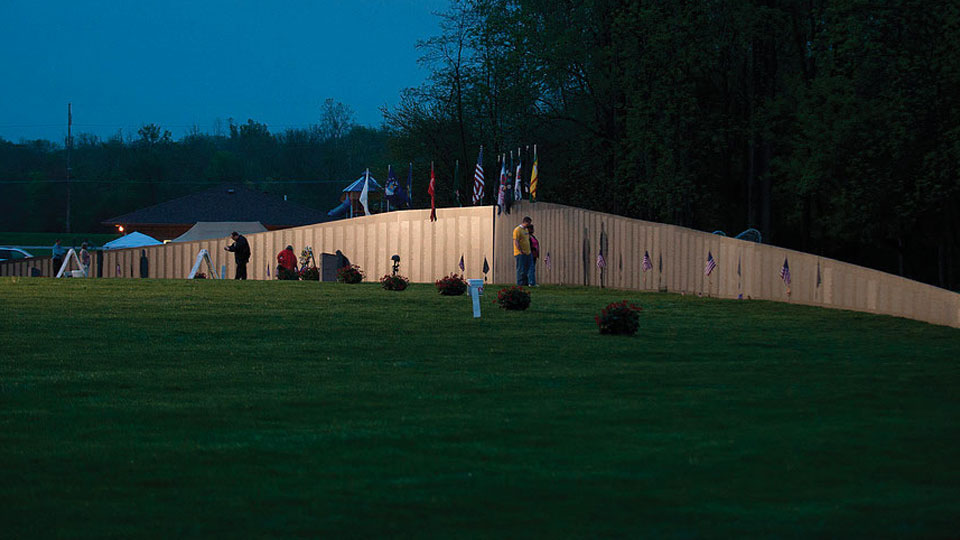 Welcome Teachers, Parents and Students!
To mark the 50th anniversary of the Vietnam War, WPSU is bringing the American Veterans Traveling Tribute Vietnam War Memorial Wall to Penn State Innovation Park Thursday, October 5– Sunday, October 8.  This 80% scale replica will be the culminating event of our community outreach efforts for WPSU's project The Vietnam War: Telling the Pennsylvania Story. WPSU invites your high school students to visit this traveling piece of history for a part of your school day on Education Day, Friday, October 6.
Join us for this historic and engaging day by registering your school today!
Education Day is a series of interactive stations where students can:
Learn about the Vietnam War from area Vietnam Veterans. Through history and personal stories they will talk about the significance and meaning of this war, and the proper etiquette for viewing the Wall.
Reflect and honor all veterans by researching and tracing names from among the 58,000 Vietnam soldiers who paid the ultimate sacrifice for their country.
Visit an encampment display with equipment and military vehicles from the Vietnam War and talk with the veterans about day to day life as a soldier during the Vietnam War.
Hear Vietnam-era songwriter Scott Ainslie perform "Rice Grows Again In Vietnam" and talk about his musical storytelling surrounding this war.
Please plan on visiting for two and a half hours including a lunch break. WPSU will be rotating schools through the stations. High school students are to be supervised at all times by teachers/chaperones. Select your arrival time in the registration schedule below. Please direct any questions to Carolyn Donaldson: cld285@psu.edu.
Student Guide
For more information, download the Education Day Student Guide.
 High School Registration
More resources and information will become available in the coming weeks.