Science-U Winter Challenge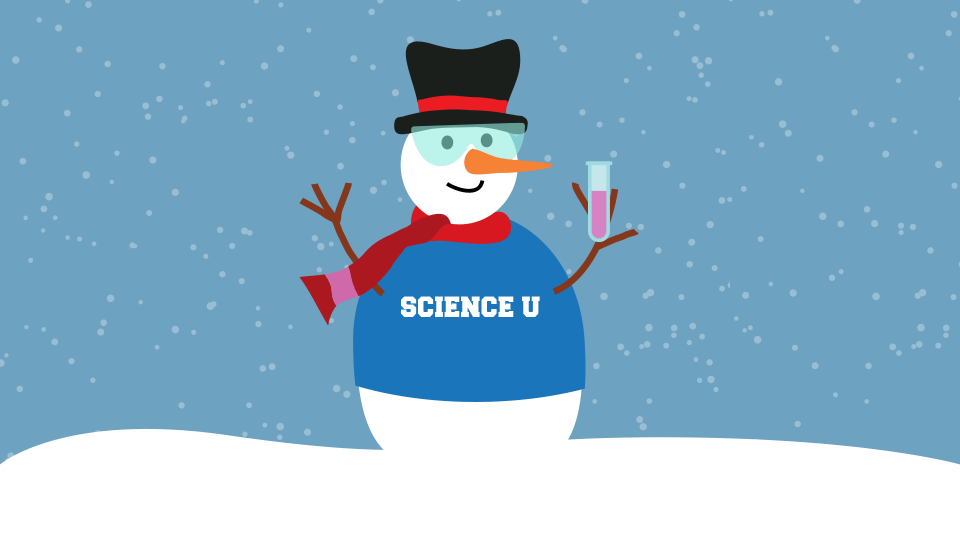 Oobleck: It's white as snow and can be a solid and a liquid.
Science-U @Home is back again with the Science-U Winter Challenge!
Can something be both a solid and liquid? Find out the answer by trying the Oobleck experiment at home with the help of Science-U.org. You'll find all the tools needed to have fun while learning about viscosity, non-Newtonian fluids, and the characteristics of of solids and liquids! Share your experience on social media for a chance to win a prize using #scienceuchallenge!
How to Enter
Take a photo or video of yourself doing the experiment.
Post the photo or video on Facebook, Instagram, or Twitter between December 11 and January 5 using #scienceuchallenge in your post. You can also submit below.
Note: Be sure to set your post to public so we can see your entries.
What are we giving away?
The first 100 submissions using the hashtag will receive a mystery Science-U@Home surprise gift!
Terms & Conditions
Click here to view the terms and conditions.
This competition is organized by WPSU Penn State.
Please abide by the following terms. WPSU does not allow:

graphic, obscene, explicit or racial comments or submissions nor do we allow comments that are abusive, hateful, or intended to defame anyone or any organization.
solicitations or advertisements. This includes promotion or endorsement of any financial, commercial or non-governmental agency. Similarly, we do not allow attempts to defame or defraud any financial, commercial or non-governmental agency.
comments that suggest or encourage illegal activity.

By entering the challenge, you allow WPSU to share photos and videos submitted on our social media accounts.
One submission per contestant.
The first 100 entries will receive a Science-U @Home giveaway and everyone will be entered to win a grand prize from WPSU, funded, in part by EQT.
The challenge begins on Monday, December 11, at 12:00 a.m. and concludes on Friday, January 5, at 11:59 p.m. Entries beyond this point will not receive a prize.
This competition is in no way sponsored, endorsed, or administered by, or associated with, Facebook, Instagram, or Twitter.
No purchase or payment of any kind is necessary to enter or win.
The Science-U @Home web project is funded, in part, by EQT.
Any questions or comments should be directed to WPSU Penn State at wpsumarketing@psu.edu.
Don't Have a social media account?