WPSU Kids Fundraising Campaign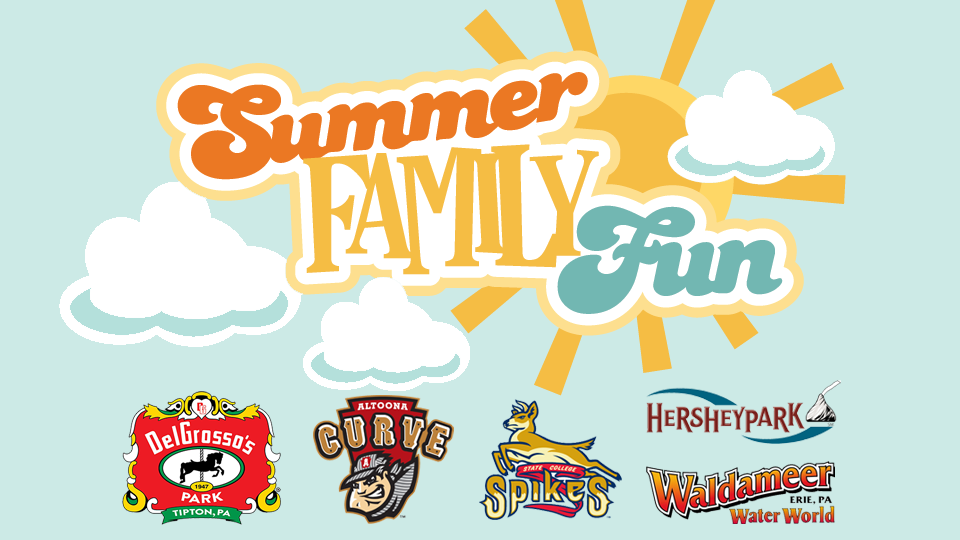 Starting Monday, June 3, at 7:00 a.m., WPSU-TV enters our June Fundraising Drive, to support children's programming.
Family fun thank-you gift packages include tickets to popular area attractions, such as DelGrosso's Park, Altoona Curve Baseball, State College Spikes, Everett Railroad, Hershey Park, and more!
You must call in during this important campaign to show your support, at 1-800-245-9779!
$120 level
DelGrossos (4 tickets)
Curve game (4 tickets)
Everett Railroad (4 tickets)
Lake Tobias safari tour (4 tickets)
MemberCard
Activity Book
Backpack
$250 level
Hersheypark (4 tickets)
Waldameer (4 tickets)
DelGrosso's (4 tickets)
Spikes game (4 tickets)
Curve game (4 tickets)
Carnegie Science Center (4 tickets)
MemberCard
Activity Book
Backpack