A Time To Heal Public Screenings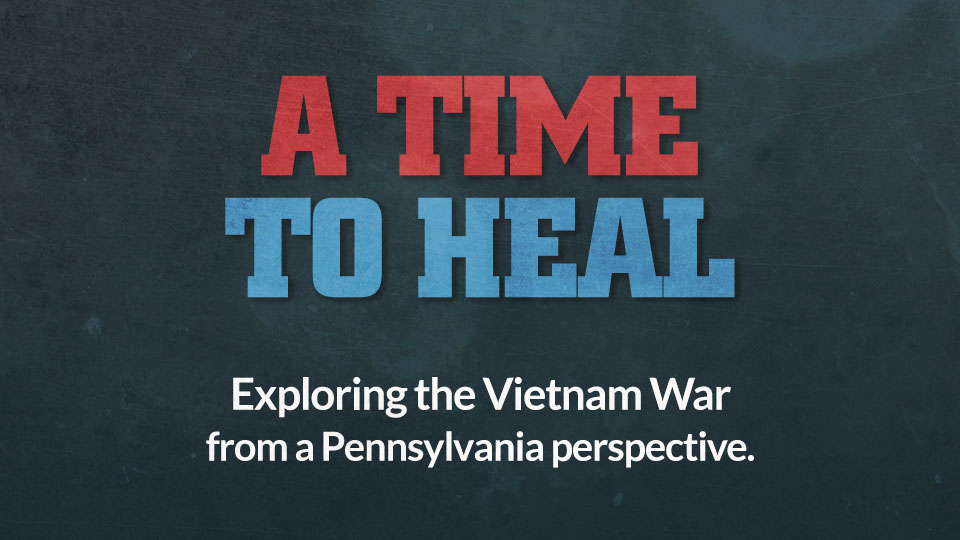 A Time to Heal is a 60-minute documentary from WPSU Penn State, which explores the impact of the Vietnam War on the lives of those who fought, protested, or prayed for their loved ones to come home alive. Producer Lindsey Whissel Fenton traveled across Pennsylvania, talking with men and women about their experiences in this divisive war and their perspectives now, seeking an answer to the question: Is it finally a time to heal?
---
The Soundtrack of the Vietnam War:

Music, Myth, and Misinterpretation of the War in Vietnam
Freeman Auditorium, The HUB-Robeson Center – University Park
Tuesday, September 19, at 5:00 p.m.
Fortunate Son – Purple Haze – and The Green, Green Grass of Home have more in common than you might realize. These were the songs of the Vietnam War era that helped soldiers connect to each other and to life back home and to cope with the complexities of the war they had been sent to fight.
Host Jason Crane (98.7 The Freq) and guests Hugo Keesing, and Doug Bradley, author of "We Gotta Get Out of this Place, the Soundtrack of the Vietnam War" will take you on a 90-minute audio/visual journey that explores the extraordinary music of the 1960s and 1970s as a way to better understand the Vietnam War, the Vietnam veteran experiences, and the war's legacy in a still-divided America.
From Peter Paul and Mary, Johnny Cash, and Country Joe McDonald to Aretha Franklin, Jimi Hendrix, and Creedence Clearwater Revival, the soundtrack of the Vietnam War painted a more authentic and honest portrait of those turbulent times than most movies, histories, and books.
Together these diverse strands of the Vietnam War Soundtrack offer a way to understand the Vietnam veteran experiences, the protestor perspectives, and the war's legacy in a still-divided America.
Come prepared to be entertained, enlightened, and astounded by what you'll learn about the music, the war and its legacy today.  You'll never hear these classic songs the same way again!
About the Presenters
Dr. Hugo A. Keesing is a popular culture scholar with a particular strength in Vietnam War era materials. In 2010, Keesing released the 13-CD Box set, "Next Stop is Vietnam, the War on Record, 1961-2008," the most comprehensive anthology of music inspired by the Vietnam War ever released. Keesing received degrees from Duke and George Washington University before completing his doctorate in behavior research in 1972 at Adelphi University, with a dissertation titled, "Youth in Transition: A Content Analysis of Two Decades of Popular Music." He taught a course at University of Maryland on contemporary history using topical music and pop culture. Many of the materials he collected, his research notes, and teaching materials are available in the Keesing Collection on Popular Music and Culture at the University of Maryland Library.
Doug Bradley is a Vietnam veteran from Madison, Wisconsin. Following his graduation from college in 1969, Doug was drafted into the U. S. Army in March 1970 and served as an information specialist (journalist) at the Army Hometown News Center in Kansas City, Missouri, and U. S. Army Republic of Vietnam (USARV) headquarters near Saigon. Doug has worked, written, taught, lectured, volunteered, blogged, and advocated on behalf of veteran issues. For more than 40 years Doug has chronicled his Vietnam and post-Vietnam experiences in a variety of formats and publications, including the book "We Gotta Get Out of This Place: Music, Memory and the Vietnam War."
Registration
Doors and seating opens at 5:00 p.m. The program in the theatre begins at 5:30 p.m. and will conclude at approximately 7:00 p.m.
The screening is free. Registration is greatly appreciated.
---
The State Theatre – State College
Thursday, August 31, at 6:30 p.m.
Attend this free admission advance screening of WPSU's original documentary A Time to Heal as well as preview segments from the PBS series THE VIETNAM WAR.  WPSU producers Lindsey Fenton and Frank Christopher will moderate an audience discussion with panelists Howard Davidson and Russ Schleiden.
We'll explore what was going on across Pennsylvania, on the front, and what it was like to live in a college town during the war. We'll explore perspectives back then and now 50 years later of the divisions the war created between the soldiers who served and the college students who became anti-war activists.
About the Panelists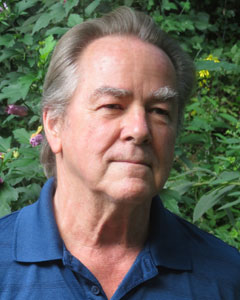 Howard Davidson graduated from Penn State in 1969. He was a member of Students for a Democratic Society (SDS), an activist organization involved in demonstrations against the Vietnam War. Davidson retired after serving for more than 35 years as the Planning Director for the Municipality of Penn Hills.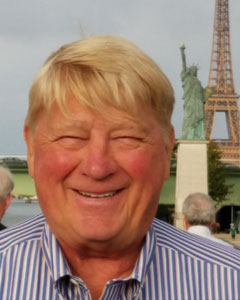 Russ Schleiden is a proud veteran of the US Air Force. He flew B-52 bombing missions as a pilot in 1967 and 1968. Schleiden is an alumnus of Penn State (1963) where he was a member of the football team, and is currently the CEO of Penn's Cave in Centre Hall.
Registration
Doors and seating opens at 5:45 p.m. The program begins at 6:30 p.m. and will conclude at approximately 9:00 p.m. The theatre concession stand will be open.
Registration for this free admission screening is not required, but appreciated.
Registration is Closed
---
The Devorris Center Theatre – Altoona
Wednesday, September 6, at 5:30 p.m.
It is never too late to find ways to cope with Post-Traumatic Stress Syndrome. Join WPSU, Penn State, and the James E. Van Zandt VA Medical Center for a reception followed by a compilation preview of the PBS series THE VIETNAM WAR and WPSU's documentary A Time to Heal.
After the screening Penn State assistant professor Dr. Steffany Fredman will lead an audience discussion and Q and A with Dr. Christopher Watson, and PTSD survivor Ron Curtis. Our hope is to provide local resources for military families, shared experiences, and moving from isolation to connections with other people.
About the Panelists
Steffany J. Fredman, Ph.D. is an Assistant Professor in the Department of Human Development and Family Studies at Penn State. Her research focuses on focuses on PTSD and related conditions within a family and developmental context. The goal of her work is to promote individual and couple/family well-being during high stress developmental contexts, including the post-deployment period, the college years, and the transition to parenthood.
Christopher Watson, PhD.  is a psychologist and the Associate Chief of Staff of behavioral Health at James E. Van Zandt VA Medical Center in Altoona. Watson's more than two decades of experience with the Veterans Administration have helped him to develop multiple tools to help veterans and military families manage PTSD.
Ron Curtis who is featured in the WPSU documentary is a Vietnam Veteran from Bedford County was a medevac pilot in Vietnam. The images, smells, and sounds in his memory along with survivor's guilt developed into PTSD. Through counseling, and the resources he has learned how to deal with the illness and is sharing his story in the hopes of encouraging others to seek help.
Registration
The complimentary food and beverage reception at the Heritage Center begins at 5:30 p.m.
Seating in the Devorris Center theatre opens at 5:45 p.m. The program in the theatre begins at 6:00 p.m. and will conclude at approximately 8:30 p.m.
The reception and screening are free. Registration is greatly appreciated.
Registration is Closed
---
U.S. Army Heritage Education Center Film Festival – Carlisle
Tuesday, September 12 and Wednesday, September 13, at 6:15 p.m.
The USAHEC is pleased to host a two-night special event, featuring screenings of two new Vietnam War documentaries. On the first night, WITF and the Army Heritage Center Foundation will show a one-hour compilation of THE VIETNAM WAR. After the screening, audience members can share their stories and participate in a panel discussion with local experts.
On the second night, WPSU and the Army Heritage Center Foundation will screen A Time to Heal: Exploring the Vietnam War Experience from a Pennsylvania Perspective. The film features footage from the USAHEC Collection. The documentary will have panelists who were impacted by the Vietnam War.
For each night, the Cumberland Café will offer a special dinner menu to enjoy before and during the film screening event. Admission is free and no registration is required. For more information visit https://ahec.armywarcollege.edu/events.cfm.
Registration is Closed