VIP Cooking Class with Chef Alessandro Manfredini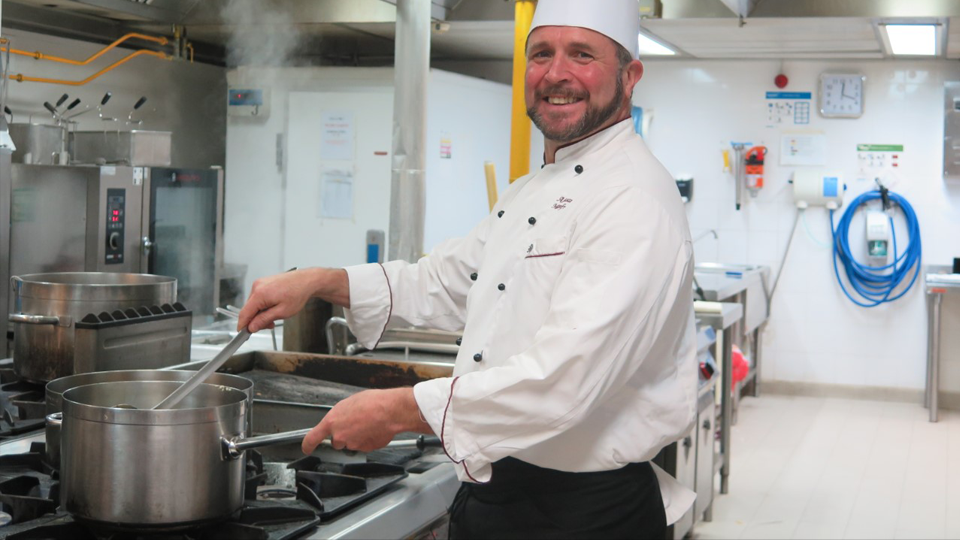 Friday, February 7, 2020
Reception at 5:30 p.m.
Cooking class at 6:00 p.m.
Penn State Health and Human Development Food Lab
07 Henderson Bldg.
University Park, PA 16802
---
Cook authentic Tuscan dishes alongside our special guest chef!
Participants will work in teams to prepare authentic Tuscan dishes with Chef Manfredini in the Penn State Food Lab.
Spelt Salad (Insalata di farro)
Ricotta Cheese and Spinach Ravioli served with Butter and Sage Sauce (Ravioli ricotta e spinaci al burro e salvia)
Chicken Cacciatore with Garfagnana Polenta (Pollo alla cacciatora con polenta)
Barga Cookies (Befanini di Barga)
Each team will prepare the four dishes at their station and then dine together in a family-style setting, complete with wine provided by WPSU (please do NOT BYOB). Chef Manfredini will visit each table to chat with our participants as they dine.
---
About Chef Alessandro Manfredini
Chef Alessandro is the lead chef at the Renaissance Tuscany il Ciocco Resort and Spa in Tuscany, Italy. He also leads individual and group cooking classes for guests from around the world, helping them to source local ingredients to create traditional Tuscan dishes.
---
Tickets
Tickets are $150 per person, which includes all ingredients, the meal the guests create, and wine service provided by WPSU. BYOB is NOT allowed. All proceeds benefit WPSU-TV.
Sorry, this event is sold out
---
Sponsored by Allegheny Lutheran Social Ministries
Return to Conn Dinner main page »