Chef Alessandro Manfredini
Chef Alessandro Manfredini will be our 2020 Connoisseur's Dinner chef, presenting an authentic Tuscan feast that will be delizioso!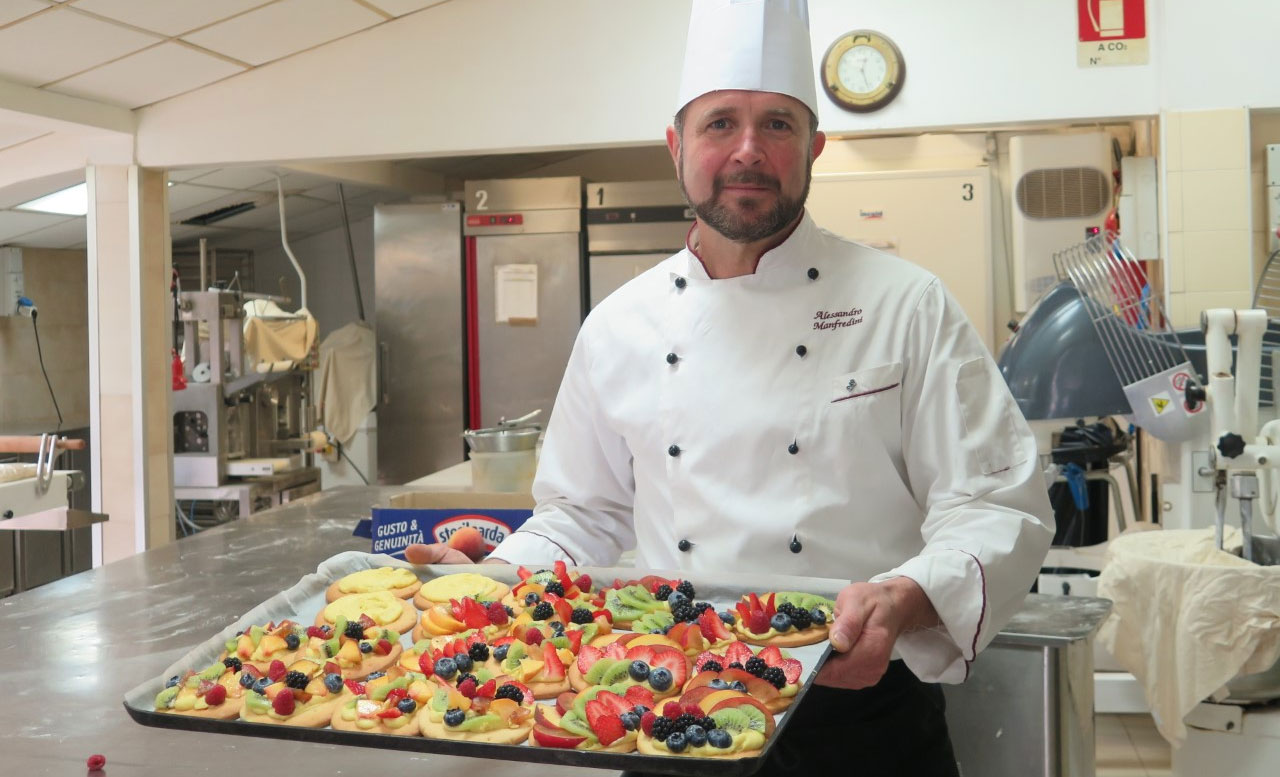 Chef Manfredini is a native to the Barga region of Tuscany, which is nestled in the Serchio Valley of the Apuan Alps. As with all cuisines, Tuscan food has its own unique tastes and traditions, often incorporating Porcini mushrooms, forest chestnuts, cheeses, and honeys that are locally sourced according to traditional methods. As the lead chef at the Renaissance Tuscany il Ciocco Resort & Spa, Chef Manfredini teaches guests from around the world to create local favorites like spelt soup, polenta, and hand-made pastas.